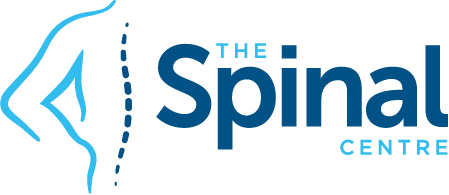 Australians Prepare to take on 2018 The Henley Royal Regatta
Posted on the Rowing Australia News athletes from The Australian Rowing Team will join clubs from Australia and across the world to compete at the prestigious Henley Royal Regatta in early July.
Athletes from the Australian Rowing Team will join clubs from Australia, and across the world, to compete at the prestigious Henley Royal Regatta this coming week and weekend.
Rowing Australia has entered four crews to race at the regatta, under the title of the Georgina Hope Rinehart National Training Centre, in honour of Rowing Australia patron, Mrs Gina Rinehart.
'Entered into The Grand Challenge Cup for Men's Eights, the Australian crew will feature the 2017 World Rowing Champions of Joshua Hicks, Spencer Turrin, Jack Hargreaves and Alex Hill, who will be joined by Angus Moore, Timothy Masters, Alexander Purnell, 2016 Olympic silver medallist Joshua Booth and coxswain, Kendall Brodie.
The crew are set to race the Great Britain Men's Eight, racing as Leander Club and Molesey Boat Club, on Saturday, in a bid to make the final against the Romanian national crew who were the 'selected' crew to progress straight to the finals.
Meanwhile, Australia's Women's Eight that will race in The Remenham Challenge Cup, includes the 2017 World Championship winning Women's Four of Lucy Stephan, Katrina Werry, Sarah Hawe and Molly Goodman, who are joined by recent World Rowing Cup medallists Rosie Popa, Georgie Rowe, Ciona Wilson, Hannah Vermeersch and coxswain, James Rook.
Campbell Watts and Angus Widdicombe will race in The Silver Goblets and Nickalls' Challenge Cup for Men's Pairs, while Madeleine Edmunds will race in The Princess Royal Challenge Cup for Women's Single Sculls.
Joining the athletes from Australia's national training centres will be a number of clubs and schools competing at this year's event.
The Visitors' Challenge Cup for Men's Fours, will see UTS Haberfield and Sydney Rowing Club combine with a crew featuring three members of the Reinhold Batschi Men's National Training Centre. Darcy Wruck, Ben Coombs and Nathan Bowden will join Peter Koster in the crew that will race this week.
Sydney Rowing Club and UTS Haberfield have also combined to field a crew in The Ladies Challenge Plate, for club and university crews below The Grand Challenge Cup standard. Ed White, Tom Barnes, Sam Horsley and Hamish McDonald, from Sydney Rowing Club, will combine with UTS rowers Zac Whitehead, George Finlayson, Nick Lavery and Paddy Holt, under the guidance of coxswain Anna O'Hanlon (UTS Rowing Club) in the men's eight race. Barnes, Horsley, McDonald and Finlayson, who are currently studying and rowing out of UC Berkeley, have made the trip over to Henley especially to represent their clubs.
Capital Lakes Rowing Club's Cara Grzeskowiak will join Edmunds and her fellow single scullers in the Royal Challenge Cup and will then compete in The Princess Grace Challenge Cup. Grzeskowiak will be joined in her quadruple scull by Fiona Ewing of Sydney University Boat Club (and the Hancock Prospecting Women's National Training Centre), Carina Simpson (SUBC) and Laura McDonald from Edinburgh University Boat Club.
The Britannia Cup for Men's Coxed Four will see Sydney Rowing Club's Alex Nichol, Jackson Kench, Clinton Boltman, William O'Connell and coxswain Scott Tayhurn, take on Kingston Rowing Club in their first race. No doubt, the crew will be bolstered by the recent performances of Nichol and Kench in the Under 21 Australian Rowing Team's victory over New Zealand in the first leg of the Trans-Tasman Regatta.
Sydney Rowing Club have two other crews entered, one in The Fawley Challenge Cup for men's quadruple sculls and one in The Diamond Jubilee Challenge Cup for the women's quadruple sculls. Ash Nicholls, Alexander Potter, Thomas Galloway and Harry Crouch will represent the club in the The Fawley Challenge Cup, while Niamh Graham, Sophia Carmody, India Thomson and Ella Hudson will race the Diamond Jubilee.
Swan River Rowing Club has entered a crew in The Wyfold Challenge Cup for men's fours, and are joined two Victorian crews in the draw, one from Upper Yarra Rowing Club and one from Mercantile Rowing Club.
Swan River's crew features Tim Sander, David Mackinnon, Riley King and Chad Derecourt; Upper Yarra's crew includes Chris Hargreaves, Hamish Rowlands, James McCann and Edward Walmsley, while Mercantile's crew is made up of Ben Canham, Jack Kelly, Mitchell Hooper and Angus Maloney.
St Joseph's Nudgee College has entered two crews that have made it through the qualifying races, they will race an Eight in The Princess Elizabeth Challenge Cup, and a quadruple scull in The Fawley Challenge Cup.
Leyton Friedrich, Zane Kirk, Sam Green, Riley Blythe, Lukas Matic, Patrick Long, Ben McMillan, Dylan Rhodes and Jonas Pascoe, who won bronze in the Schoolboy's Coxed Eight event at the Australian National Championships this year, will take on The King's School, Chester in their first Henley race of the week.
Meanwhile, Daniel Webb, Seb Horder, Angus Braithwaite and Thomas Enders will take on Monmouth Comprehensive School in their first round of head-to-head racing on the River Thames.'
We wish all the Australian Teams and Clubs the best of luck.
The Spinal Centre – Neuro-Musculoskeletal SolutionsThe Spinal Centre provides the Best Natural Medicines, Health Products and Nutritional Solutions to Free You of Pain and Improve Your Spinal Health.The Spinal Centre is a leader in the management and treatment of spinal pain and disability including:
Chronic Back and Neck Pain
Cervical and Lumbar Disc Injuries with or without neruological changes
All forms of arthritis including rheumatoid arthritis, psoriatic arthritis and osteoarthritis
Neurodegenerative diseases such as Parkinson's and Alzheimer's disease
Neuromuscular problems such as chronic back pain, headaches, migraines, neck or spinal pains
Myofascial pain syndromes such as fibromyalgia, diffuse muscular or joint pains
Austistic spectrum disorders including ADD, ADHD, learning difficulties and autism
Fatigue, energy and mood disorders including chronic fatigue and depression
The Spinal Centre focuses on resolution with the development of individualised treatment programs using Conservative and Integrative Medicine; combining genetic, metabolic and nutritional testing with specific natural medicines to enhance your health and achieve your genetic potential.We have helped thousands – Why Not You?