Tuesday, July 17th, 2018
Spinal workshops are designed to be fun and informative, enabling you to fully understand your condition and the implications on your health.
The Next Spinal Workshop for Montrose is Thursday evening at 7.45  August 9th.
Bookings are essential, so call the The Montrose Reception Team on 9728 5333. Spaces are limited so be quick.
Venue: The Kilsyth Club; 1-15 Canterbury Rd, Bayswater North VIC 3153.
Parking: Available at the Venue.
Tuesday, July 10th, 2018
The Australian Eight produces a new record at Henley.
Even if you are just moderately interested in rowing – both these races are superb.
The National Training Centre is THE elite centre for mens Rowing in Australia. When Dr. Hooper rowed for Australia in the 90's, they were based at the Australian Institute of Sport (AIS). Under direction of Australian Rowing a new centre has been established on the shores of Lake Burley Griffin in Canberra.
The men from the National Training Centre (NTC) Australia made it into the final by beating the British VIII. Well done to the boys from the National Training Centre in Canberra for their fantastic tenacity and skill.
One of the best races we have seen in Australian Rowing.
Tuesday, July 10th, 2018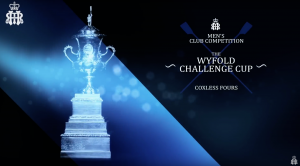 Mercantile has only ever won one event at Henley Royal Regatta, and that was back in 1988.
Unfortunately, today was not the day for Mercantile. Seemed a little flat off the start and then failed to capitalise or show the aggressive and slippery style of former races.
Full credit to Molesy who had some very experienced campaigners with multiple attempts at winning Henley.
Again, very kind words from the commentary team at 1.45 regarding the heritage of Mitchell Hoper, Mercantile and Australian Rowing.
Friday, July 6th, 2018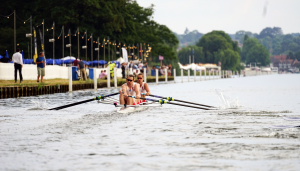 Mercantile put on a very dominant display against some previous Henley winners from Bewdley.
Very early lead to Mercantile by the Island and then settled for the paddle home.
Some entertaining commentary at 3.10 about Mitchell Hooper in the 3 seat who had a 'brother' (cousin) racing for Cambridge. Mitchell is apparently working as blacksmith on a beef farm. Not sure how he fits in time to study at Monash.
Great win for Mercantile today.
Thursday, July 5th, 2018
The Mercantile four competing in the Wyfold Cup are:
Stroke – Angus Maloney
Three – Mitchell Hooper
Two – Jack Kelly
Bow –  Ben Canham
The four raced superbly today to easily win their first round. They flew off the start and settled down well many, many lengths in front.
The "Rowing Dynasty" discussion at 3.50 by the commentators is very generous to Dr. Hooper and the family. Much appreciated.
Thursday, July 5th, 2018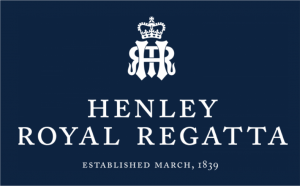 Background Information on The Regatta
The Spinal Centre is proud to announce Mitchell Hooper, son of Dr. Warrick Hooper will be Representing Mercantile Rowing Club and Australia in The Wyfold Challenge Cup for men's fours at The Henley Royal Rowing Regatta.
The Mercantile four competing in the Wyfold Cup are:
Stroke – Angus Maloney
Three – Mitchell Hooper
Two – Jack Kelly
Bow –  Ben Canham
We have been asked by a number of patients to provide some back ground and updates to the racing of our boys overseas. So, who better to provide a course guide, than Sir Matthew Pinsent and Sir Steve Redgrave.