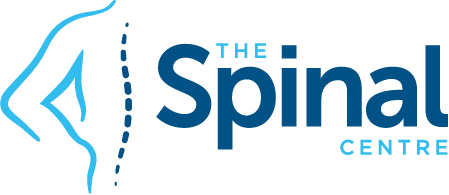 Monday, July 29th, 2019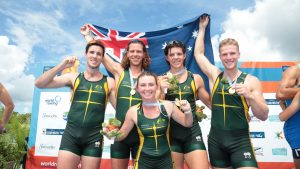 Australia's U23 Men's Coxed Four were crowned World Rowing U23 Championships 2019.
It is with great pleasure we announce patients of the Practice, Mitchell Hooper and pair partner Ben Canham became World Rowing Champions in Sarasota Florida.
According to Rowing Australia:
In calm conditions, the U23 Men's Coxed Four of Ben Canham, Angus Dawson, Mitchell Hooper, Adam Bakker and Caitlin Hockings were crowned World Champions after leading their final from start to finish. The crew, coached by Nick Mitchell, won their heat earlier in the week and Hockings led her crew out firing in the final today in Florida.

The crew clocked a time of 6 minutes 10 seconds to claim victory, having to hold off a last minute sprint to the line from Great Britain, who took silver, and Italy who took bronze. There was only 0.09 of a second between the Australians and the British as the boats crossed the line, while the Italians were just 0.63 of a second behind the Australians.
Friday, July 26th, 2019
Text Courtesy of Australian Rowing
The U23 Men's Eight had a late change with Alexander Jeremijenko being replaced with team-mate Mitchell Hooper. Hooper, who is part of Australia's U23 Men's Coxed Four that won their heat yesterday (Wednesday) to progress straight to Saturday's A-Final, will be doubling up and racing both the U23 Men's Coxed Four and the U23 Men's Eight.
Friday, July 26th, 2019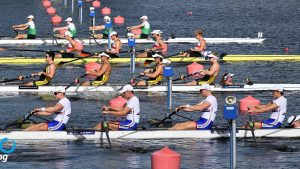 "Straight off the start in Heat Two, Australia took the lead and them moved into a stroke rate of 39. The Australians maintain this going into the halfway. Great Britain, Germany and Ireland followed all tightly packed together. Then Ireland made a move going through the 1000m. They grabbed two seats on Germany.

Great Britain went with them and were now even with Ireland. Australia were still the fastest moving boat on the water, with the highest rate – 38. Then Germany must have wanted back in and made a move. They got their bow past Ireland and Great Britain and tried to close the gap that Australia had."
Saturday, July 13th, 2019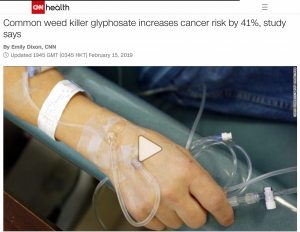 Common Weed Killer Glyphosate may Increase Cancer Risk by 41%
In a recent article by CNN Health, Glyphosate a herbicide that remains the world's most ubiquitous weed killer, raises the cancer risk of those exposed to it by 41%, a new analysis says.
Researchers from the University of Washington evaluated existing studies into the chemical — found in weed killers including Monsanto's popular Roundup — and concluded that it significantly increases the risk of non-Hodgkin lymphoma (NHL), a cancer of the immune system.
Friday, July 12th, 2019
Congratulations to Ben and Mitchell on Australian Team Selection
Patients of the Practice, Mitchell Hooper and pair partner Ben Canham have been selected to represent Australia at the 2019 World Rowing Championships, taking place in Florida this month.
After a highly successful season, representing Mercantile Rowing Club, Mitchell and Ben have been selected with Adam Bakker, Angus Dawson and Caitlyn Hockings to compete in the Mens Coxed Four division.
Saturday, July 6th, 2019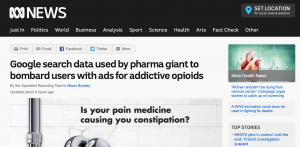 Google Search Date used by Pharma Giant to Bombard Users with ads for Addictive Opioids.
ABC News had highlighted Munipharma, a manufacturer of highly addictive painkillers has been using data-matching techniques to track people's Google health searches and target them with ads that increase in intensity until they respond.
Pharmaceutical company Mundipharma uses health searches on Google to target ads
The ads appear in web browsers and indirectly reference a brand of addictive oxycodone
The banner ads get more intense until people click on them
If you like this article be sure to visit the Spinal Centre website at www.thespinalcentre.com.au and view more content by Dr. Hooper and the Spinal Rehabilitation Team.
© 2019 The Spinal Centre. All rights reserved.