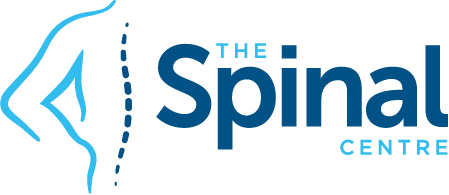 Monday, May 11th, 2020
Highly Recommended Book to Begin Your Nutritional Journey
The Real Meal Revolution is a fantastic book for all patients to begin your journey to better nutrition, reducing inflammation, managing blood sugar levels and insulin resistance.
We often recommend The Real Meal Revolution as one of the first books for patients to read about nutrition.
Authored by esteemed Professor Tim Noakes, an award winning endurance athlete chef Jonno Proudfoot, and well credentialed nutritionist Sally -Anne Creed, this book is an easy to read guide to Low Carbohydrate High Fat eating (LCHF).
With easy to follow logic, great recipes and photos, shopping lists and tips, as well as a robust chapter on the science for those of us that are nerds.
Sunday, May 10th, 2020

PUBLISHED: Arch Phys Med Rehabil. 2016 Dec;97(12):2034-2044. doi: 10.1016/j.apmr.2016.07.022. Epub 2016 Aug 27. Pub Med: https://www.ncbi.nlm.nih.gov/pubmed/27576192
AUTHORS: Moustafa IM, Diab AA, Taha S, Harrison DE.
CONCLUSIONS: The addition of the Denneroll cervical orthotic device to a multimodal program positively affected discogenic CR outcomes at long-term follow-up.
We speculate that improved cervical lordosis and reduced AHT contributed to our findings.
Saturday, May 2nd, 2020

Chiropractic BioPhysics leads the way with Scientific Research
Surgeons, Neurologists and Physiotherapists supporting Postural and Structural Correction
We are in exciting times with regard to Chiropractic BioPhysics Research and our clinical work @ The Spinal Centre. Multiple landmark papers and clinical trials have been recently published that will enhance the care of all patients attending the Practice.
To kick off the year – and it is a particularly ground breaking study – is the link between increased blood flow to the brain after restoring the curve with in the neck.
That's right! Increased Cerebral Blood Flow, evidenced on brain magnetic resonance angiogram, following correction of Cervical Lordosis.
Sunday, January 12th, 2020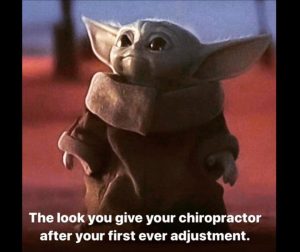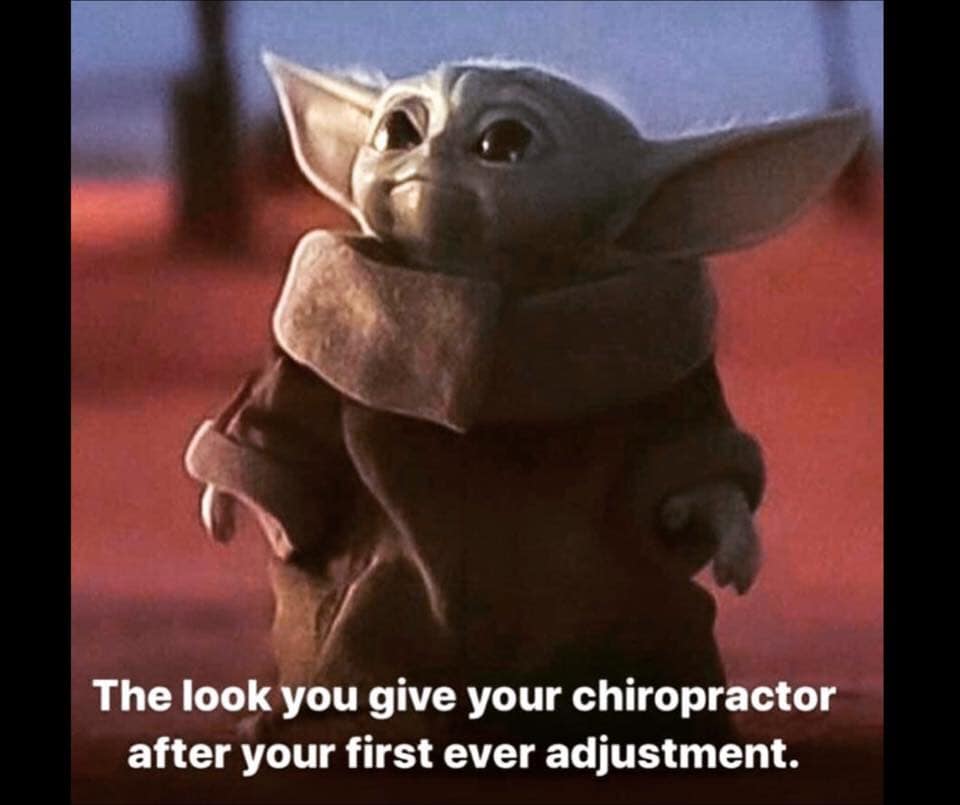 Baby Yoda knows stuff.
Increase the Force within You.
Corrective Chiropractic.
Sunday, January 12th, 2020

PUBLISHED: BMC Musculoskelet Disord. 2018 Nov 12;19(1):396. doi: 10.1186/s12891-018-2317-y. Pub Med: https://www.ncbi.nlm.nih.gov/pubmed/30419868
AUTHORS: Moustafa IM, Diab AA, Hegazy F, Harrison DE.
CONCLUSION: The addition of the denneroll cervical orthotic to a multimodal program positively affected chronic myofascial cervical pain syndrome (CMCPS) outcomes at long term follow up.
Friday, January 10th, 2020

PRESENTED: Proceedings of the 14th biennial congress of the World Federation of Chiropractic, March 15-18, 2017. Pub Med: https://www.ncbi.nlm.nih.gov/pmc/articles/PMC5345783/
AUTHORS: Moustafa IM, Diab AAM, Taha S, Harrison DE.
CONCLUSION: Improvement of cervical spine alignment has an effect on central conduction time.
The Spinal Centre – Neuro-Musculoskeletal SolutionsThe Spinal Centre provides the Best Natural Medicines, Health Products and Nutritional Solutions to Free You of Pain and Improve Your Spinal Health.The Spinal Centre is a leader in the management and treatment of spinal pain and disability including:
Chronic Back and Neck Pain
Cervical and Lumbar Disc Injuries with or without neruological changes
All forms of arthritis including rheumatoid arthritis, psoriatic arthritis and osteoarthritis
Neurodegenerative diseases such as Parkinson's and Alzheimer's disease
Neuromuscular problems such as chronic back pain, headaches, migraines, neck or spinal pains
Myofascial pain syndromes such as fibromyalgia, diffuse muscular or joint pains
Austistic spectrum disorders including ADD, ADHD, learning difficulties and autism
Fatigue, energy and mood disorders including chronic fatigue and depression
The Spinal Centre focuses on resolution with the development of individualised treatment programs using Conservative and Integrative Medicine; combining genetic, metabolic and nutritional testing with specific natural medicines to enhance your health and achieve your genetic potential.We have helped thousands – Why Not You?