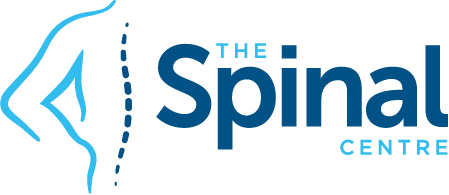 Celebrate Easter The Healthy Way
Easter- the holiday that is practically dedicated to baskets filled with loads of sugar.
While it is always nice to enjoy a sweet treat every now and then, it is important to remember that processed sugary foods, such as your Easter eggs and hot cross buns, should be best avoided. 
With so many different Easter eggs available in the shops, one has to wonder which ones are doing your waistline and overall health more damage than others.
Below are some examples of the popular brands:
A Cadbury Dairy Milk hollow egg makes the top five sugariest Easter treats, with 57.6g of sugar per 100g. This equals almost 4 tablespoons of sugar!!! Yes, this is a lot of sugar in one go, and who would stop at only one chocolate egg at Easter?
Lindt Gold Bunny Milk 100 g contains 56 g of sugar and Lindt Gold Bunny Dark 100 g contains 34 g of sugar or 2.5 tablespoons of sugar.  Did you know that  Lindt eggs contain 41 g of sugar per 100 g. 
Top tips to have a healthy Easter:
1. Make a healthy swap
Instead of going for milk or white chocolate, go for dark chocolate, raw chocolate, or homemade chocolate bark.
Treat your body well. Don't use this time as an excuse to go "all out" on sweet treats. This is no way to treat your body. 
Your body is your temple, so going mad with sugar-filled foods will really make you to feel terrible both physically and emotionally. You want energy to enjoy your Easter break – eating sugar all day will cause big drops in energy and impact your sleep.
2. Get moving. 
Remember, exercise is not about punishment or "making up for" what you've eaten. Keep up with your exercise routine, go for a 30 minute walk, take a pilates class, or go for a bike ride. Do it because it feels good and keeps you in a healthy routine. 
3. Say it without chocolate
Why not brighten someone's day with a bunch of flowers? For the children, decorate hard-boiled eggs for an Easter egg hunt rather than handing over chocolate eggs.
We don't want you to sabotage your healing process by eating too many sweet treats and therefore encouraging inflammation, so we would like to recommend some healthier options that are easy to make (with chocolate included of course!).
Guilt Free Easter Eggs

Refined Sugar Free, Egg Free, Dairy Free, Gluten Free
Makes: 12 eggs
Preparation time: 1 hour
Ingredients:
Filling:
3/4 cup Cashew Butter
2 tablespoons coconut oil
1 teaspoon vanilla extract (optional)
1.5 tablespoons of Coconut sugar
Coating:
90 g   Dark Chocolate (available at supermarkets and health food stores)
1 tablespoon coconut oil
Method:
For the filling, melt the cashew butter and coconut oil together in a heatproof bowl set over (not in) a saucepan of simmering water.
Stir in vanilla extract and coconut oil.
Pour filling mixture into egg moulds and freeze for 1 hour.

 

Remove from moulds and set aside on parchment paper.
To make the coating, place chopped chocolate in heatproof bowl set over (not in) a saucepan of simmering water; cook, stirring occasionally, until melted, 2 to 3 minutes. Pour melted chocolate into moulds, half way up the moulds.
Drop the frozen cashew butter eggs into the chocolate and press down so the chocolate encases the cashew butter filling. Spread chocolate with a spoon to completely cover if needed.
To make a whole egg, spread some coconut oil between the half eggs and stick together.
Store in the fridge.
Enjoy!
Hot Cross Buffins
Makes: 6 Buffins
Preparation time: 15 minutes
Cooking time: 15 minutes
Ingredients:
For the muffins:
1 ½ cups (200 g) spelt flour
½ cup (125 ml) whole milk or coconut milk
¼ cup (85g) maple syrup 
¼ cup (60g) butter, melted
1 free-range or organic egg
1 teaspoon baking powder
¼ teaspoon bicarbonate of soda
1 teaspoon acid lemon juice or apple cider vinegar
1 teaspoon cinnamon, ground
1 teaspoon mixed spice
½ teaspoon vanilla powder, extract or essence
½ cup currants, sultanas or raisins (or a mixture). Can replace the dried fruit with 50g of cacao nibs.
For the glaze (optional):
½ teaspoon of cinnamon
1 tablespoon of maple syrup
1 teaspoon of water
For the cross (also optional)
1 large apple
Method:
Preheat your oven to 160℃ fan-forced.
Place your flour in a big bowl and make a well in the middle.
In a blender or food processor mix together your milk, maple syrup, butter, egg, baking powder, bicarbonate of soda, lemon or apple cider vinegar, cinnamon, mixed spice and vanilla for about a minute until well combined and a little frothy.
Gently mix your dried fruit into the wet ingredients.
Pour the wet mixture into the flour well. Fold the wet mixture through gently until just combined. Don't over mix it.
Line a muffin tray with muffin cases.
Spoon the mixture into the muffin cases.
Cut the apple into strips and place in the shape of a cross over the top.
Bake for 15 minutes or until cooked through (firm to touch in the middle).
For the glaze, mix the cinnamon, maple syrup and water.
Brush over the glaze whilst the bruffins are hot.
Enjoy hot out of the oven or toasted in a sandwich press. These can be frozen in an airtight bag or container.
We would like to wish you all a very happy and healthy Easter! 
Nadia Manalova
Article Written by Nadia: Naturopath and Physical Therapist
Nadia is our excellent Naturopath, on staff full time at the Hawthorn Spinal Centre. She is available for consultation by appointment only, when she is not assisting patients with Spinal Rehabilitation.
Nadia has a wealth of experience and bring years of great, practical knowledge to assist you in making better food choices and health you feel great again.
The Spinal Centre – Neuro-Musculoskeletal SolutionsThe Spinal Centre provides the Best Natural Medicines, Health Products and Nutritional Solutions to Free You of Pain and Improve Your Spinal Health.The Spinal Centre is a leader in the management and treatment of spinal pain and disability including:
Chronic Back and Neck Pain
Cervical and Lumbar Disc Injuries with or without neruological changes
All forms of arthritis including rheumatoid arthritis, psoriatic arthritis and osteoarthritis
Neurodegenerative diseases such as Parkinson's and Alzheimer's disease
Neuromuscular problems such as chronic back pain, headaches, migraines, neck or spinal pains
Myofascial pain syndromes such as fibromyalgia, diffuse muscular or joint pains
Austistic spectrum disorders including ADD, ADHD, learning difficulties and autism
Fatigue, energy and mood disorders including chronic fatigue and depression
The Spinal Centre focuses on resolution with the development of individualised treatment programs using Conservative and Integrative Medicine; combining genetic, metabolic and nutritional testing with specific natural medicines to enhance your health and achieve your genetic potential.We have helped thousands – Why Not You?