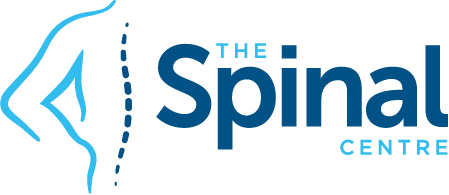 Cervical Cord Compression and Sagittal Balance
Nerve Damage in the Neck Related to Posture Balance
Sagittal Balance Matters For Neck Nerve Damage
A recent paper presented to World Neurosurgery, Science Direct and published through the PubMed  by Yuk and Kim et. al investigates the relationship of posture and compression of the spinal cord in the neck.
As a Corrective Chiropractor, utilising postural and structural correction techniques of Chiropractic BioPhysics, this is one of many papers on PubMed, validating what we do.
The paper is also important as to why, when correcting a patient's spine, we look at the entire spine – not just one region.
The paper investigates the relationship between cervical cord compression and factors related to whole spine sagittal balance. The paper is by medical scientist and not chiropractors.
This paper is VERY IMPORTANT as it relates to nerve damage in the neck for patients who attended the clinic for LOWER BACK PAIN. Not neck pain!
This paper supports when examining the spine it is important to X-ray the entire spine – not just the 'sore bit'. In the trial patients with lower back pain can develop spinal cord compression in the neck that could be missed without proper assessment.
What is Sagittal Balance?
In easy terms, sagittal balance is how well your spine is positioned in a straight line with your head over your shoulders, and shoulders over the hips and pelvis.
We measure sagittal balance in all patients in your postural assessments and X-ray analysis.
For Patients of the Practice, sagittal balance refers to the side view in your Posture Screen; where your body position is out of alignment with the vertical axis line (the green line). For example you translate forward in your stance or you may have forward head posture, or 'text neck'.
Details are for the study are:
METHODS:
This retrospective single centre study included patients who visited our clinic for the evaluation of lumbar pathology, including trauma and degeneration. Patients aged 60-89 years who underwent whole spine sagittal T2 scout MRI and whole spine X-ray between 2014 and 2018 were included in our study.
We consecutively enrolled 100 patients for our study without any prejudice. We collected data on patient characteristics, diagnosis, cervical cord compression index (CCI), sagittal vertical axis (C7-S1, C2-7) and other parameters related to sagittal balance such as pelvic incidence minus lumbar lordosis.
Pearson correlation coefficients were calculated to compare CCI with each whole spine sagittal balance parameter.
RESULTS:
Of the 100 patients, 44 were men. The mean age was 74.21 years. Based on the Pearson correlation coefficients, CCI showed the strongest positive linear correlation with C7-S1 sagittal vertical axis (SVA) (r = 0.688; P <0.01), followed by C2-7 SVA (r = 0.563; P<0.01).
CONCLUSION:
Cervical cord compression is more likely to develop in patients with sagittal imbalance. It is important to use whole spine X-ray (or whole spine T2 scout MRI) to analyse Cervical Cord Compression in these patients (with lower back problems).
The Spinal Centre Comment
This article is essential reading for all patients. All Chiropractors. Indeed all health professionals.
We currently have a situation in Australian, and to a lessor extent world wide, where patients with chronic lower back pain are not being X-rayed. Due to new guidelines being pushed by certain academics, all health practitioners are basically being forced, or at least strongly 'encouraged', to AVOID X-rays of the spine. Even when the patient has chronic pain in the area.
So, this is the important issue the paper raises.
Not only where the patients X-rayed in the lower back, but had MRI of the entire spine. The patients presented with lower back pains. Patient where NOT at the clinic for NECK PAIN.
Patients presented with lower back symptoms but actually had compression of the spinal cord in the neck due to the postural and structural changes within the spine. They may, or may not have had neck symptoms associated with the spinal cord compression.
Spinal Cord Compression in the neck causes you to loose balance, dexterity, mobility, strength in the hands and arms, and become more likely to have falls.
The authors note that "cervical cord compression is more likely to develop in patients with sagittal imbalance", one of the basic tenants of Chiropractic BioPhysics.
One of the most important measure on full spinal X-rays is Sagittal Balance. Is it important? Yes, we think so.
Article: Cervical Cord Compression and Whole-Spine Sagittal Balance: Retrospective Study Using Whole-Spine Magnetic Resonance Imaging and Cervical Cord Compression Index.
Published: World Neurosurg. 2019 Jul 4. pii: S1878-8750(19)31855-8. doi: 10.1016/j.wneu.2019.06.198. [Epub ahead of print]
Authors: Yuk CD, Kim TH, Park MS, Kim SW, Chang HG, Kim JH, Ahn JH, Chang IB1 Song JH, Oh JK.
What is PubMed?
PubMed comprises over 29 million citations for biomedical literature from MEDLINE, life science journals, and online books. PubMed citations and abstracts include the fields of biomedicine and health, covering portions of the life sciences, behavioral sciences, chemical sciences, and bioengineering. PubMed also provides access to additional relevant web sites and links to the other NCBI molecular biology resources.
PubMed is a free resource that is developed and maintained by the National Centre for Biotechnology Information (NCBI), at the U.S. National Library of Medicine (NLM), located at the National Institutes of Health (NIH).
PubMed is one of the most prestigious and premier listing systems of scientific literature in the world.
The Spinal Centre – Neuro-Musculoskeletal SolutionsThe Spinal Centre provides the Best Natural Medicines, Health Products and Nutritional Solutions to Free You of Pain and Improve Your Spinal Health.The Spinal Centre is a leader in the management and treatment of spinal pain and disability including:
Chronic Back and Neck Pain
Cervical and Lumbar Disc Injuries with or without neruological changes
All forms of arthritis including rheumatoid arthritis, psoriatic arthritis and osteoarthritis
Neurodegenerative diseases such as Parkinson's and Alzheimer's disease
Neuromuscular problems such as chronic back pain, headaches, migraines, neck or spinal pains
Myofascial pain syndromes such as fibromyalgia, diffuse muscular or joint pains
Austistic spectrum disorders including ADD, ADHD, learning difficulties and autism
Fatigue, energy and mood disorders including chronic fatigue and depression
The Spinal Centre focuses on resolution with the development of individualised treatment programs using Conservative and Integrative Medicine; combining genetic, metabolic and nutritional testing with specific natural medicines to enhance your health and achieve your genetic potential.We have helped thousands – Why Not You?