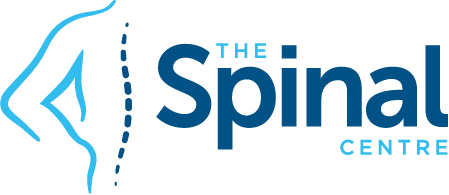 Chiropractic BioPhysics Research Videos
Chiropractic BioPhysics: At the Forefront of Chiropractic Research
Chiropractic is changing. Research, patient management, objective clinical results, treatment techniques, philosophies, and principles all advance over time. The mission of Chiropractic BioPhysics (CBP) Technique is to provide a research based response to these changing times that is clinically, technically, and philosophically sound.
With nearly 200 Randomised Controlled Clinical Trials (RCT's), Chiropractic BioPhysics is at the forefront of Chiropractic Research. Indeed CBP leads the way in Spinal Rehabilitation, Postural Correction and Structural Alignment.
The Spinal Centre is committed to bring CBP to Australia in its purest form with all the rehabilitation techniques and spinal remodelling equipment required to achieve structural correction. In particular, The Hawthorn Spinal Centre is perhaps one of the largest Chiropractic Corrective Care facilities in Australia.
The results from the RCT's are undeniable and compelling. The results we see in the Practice are also undeniable and compelling. Since implementing CBP Protocols we are seeing terrific outcomes for patients in terms of pain reduction and postural correction.
With such a vast number of clinical trails and case studies supporting CBP we will post some of the latest videos created by Dr. Deed Harrison and The CBP Research Team at CBP Non Profit. We thank them for there tireless work and commitment to improving the science behind what we do in the field. Research Videos are sourced from the Chiropractic BioPhysics channel; all rights and ownership are held by CBP Non Profit and are used here to assist patient education.
CBP's efforts focus on chiropractic corrective care through structural rehabilitation of the spine and posture using mirror image adjusting, exercise, and spinal remodeling procedure. This section of the site is dedicated to the science behind Spinal Correction. These pages should appeal to those who want greater detail about the techniques and procedures we use within the Practice and the science that supports what we do.
This is the first video posted by Dr. Deed Harrison, president of Chiropractic BioPhysics Non Profit, explaining the origins of CBP research and in particular the X-ray assessment of the neck (cervical spine).
Importantly, this video relates to the reliability of lateral cervical curve radiographic analysis. In easy terms, this is the validity of the measurements and angles we use to analyse your X-rays as a patient.
The video will help you as a patient understand why we look at X-rays of your neck, what type of angles and curves we are looking for, and the research that supports this type of analysis.
If you like this article be sure to visit the Spinal Centre website at www.thespinalcentre.com.au and view more content by Dr. Hooper and the Spinal Rehabilitation Team.
© 2019 The Spinal Centre. All rights reserved.