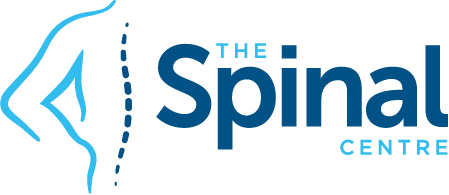 Codeine Ineffective For Most Pain Relief
Professor Brendan Murphy, Australia's Chief Medical Officer, has stated that codeine is no better for pain than other over the counter medicines. "In fact, according to research by the Faculty of Pain Medicine, paracetamol and anti-inflammatory medications, alone or in combination, are adequate over the counter (OTC) preparations for most types of acute pain occurring in a community setting."
This seems like a rather bizarre statement since only recently we published an article that proved Paracetamol to not only useless for back pain, but also cause liver failure. Previous studies on the efficiency of Panadol and other Paracetamol containing products were self reported trials of less than 25 people; usually run by the drug manufacturers. Yet they were adopted as 'Evidenced Based Medicine' for the treatment of back pain, for more than half a century. So if this is the case for paracetamol, where does codeine sit on the scale of effectiveness to reduce pain? Fairly low obviously.
There is a very real problem in Australia, and that is, we are becoming dependant upon painkillers at a rapid rate. In Australia there are almost half a million people misusing painkillers – it is a waste of money, and down right dangerous. The research is piling up, pain killers are not the way to treat back pain. As ironic as it may sound, pain killers do not 'kill' pain, they simply mask it temporarily for a couple of hours until you pop another few. Instead of treating symptoms, treat the problem. Indeed Paracetamol, has surpassed hepatitis and alcohol to become the most common cause of liver failure in Australia. Professor Murphy stated that "This decision [to make codeine-containing medicines prescription] is about saving lives,"; yet in 2015 there were more cases of overdose in the US related to prescription pain relievers (20, 101 deaths) than there was heroin (12, 990 deaths). Patients should always avoid or be very judicious in the use of both codeine and Paracetamol as accidental overdose can easily occur when you are struggling with pain resulting in liver failure and avoidable death.
The Spinal Centre Comment:
Low back pain is the leading cause of disability world wide and is the second most common reason for patients to visit a GP. Studies have previously concluded that Paracetamol has no effect on short-term pain levels, disability, function, sleep quality, or quality of life, and the number of patients reporting negative side effects was similar in all groups. We now have the Chief Medical Officer in Australia stating that codeine is no better for pain relief than other 'over the counter' pain killers which simply highlights both paracetamol (Panadol) and codeine (Nurofen/Panadene) are useless for back pain with horrible side effects. There is countless research to highlight the risks associated with the overuse of pain relief medication; for further explanation please explore our further reading suggestions below.
Further Reading
Panadol: Associated with Hepatitis and Ineffective for Back and Neck Pain
Are We a Nation of Pill Poppers?
What Can We Learn From Michael Jackson's Death?
Nurofen, Stomach Ulcers and Bleeding from the Bowel
References:
https://www.asam.org/docs/default-source/advocacy/opioid-addiction-disease-facts-figures.pdf
https://www.medicalsearch.com.au/low-dose-codeine-ineffective-for-most-pain-relief/f/19905?utm_medium=Article&utm_source=MS%20NewsWire&utm_campaign=NewsWire
If you like this article be sure to visit the Spinal Centre website at www.thespinalcentre.com.au and view more content by Dr. Hooper and the Spinal Rehabilitation Team.
© 2019 The Spinal Centre. All rights reserved.