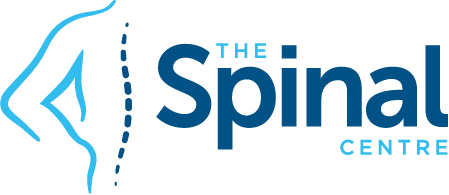 Fish Oils get tick of approval on Today Tonight
The far-reaching benefits of Fish Oil were positively reinforced during a recent segment on Channel 7's Today Tonight national current affairs programme (July 19, 2006). Today Tonight presenter, Naomi Robson opened the segment by saying that fish oil was becoming the "must-take" health supplement and "considering the health benefits that are claimed, it is easy to see why."
Reporter Sophie Hull followed on to say there were claims that everything from ADHD through to arthritis could be eased with fish oil.
Naturopath Pam Stone, was interviewed by Hull, along with Fish Oil customers, Frances Knight and Jacqui Menge, about the many personal benefits fish oil had provided them.
Pam Stone said the modern diet provides inadequate omega-3 fatty acids and unless we ate fresh fish, specifically of the cold water variety, every day we needed to take a fish oil supplement. She added that fish oil did something for every letter of the alphabet and outlined an A – Z of conditions and ailments that fish oil could support from arthritis, ADHD, eye health to inflammatory disease, obesity, pregnancy and skin dryness … the list goes on.
During the segment, Frances, an arthritis sufferer, spoke of how fish oil had helped ease her symptoms. Jacqui, a mother of two, who also took fish oil during her pregnancy and now gives the supplements to her children, revealed that her children were well behaved. "I never had any post-natal depression," Jacqui added
Dr Tim Crowe, a medical researcher who was also interviewed, said "certainly the areas such as depression, ADHD [among other conditions] are emerging areas where more research is warranted but the initial results seem positive. Fish oil may be a potential therapeutic agent to help with these diseases." Dr Crowe also supports fish oil for heart disease and inflammatory disorders. He did, however, warn that overdosing could cause gastrointestinal problems.
Pam Stone reinforced that omega-3 fatty acids were essential for normal cellular function and they influenced many functions for a whole range of cells and tissues throughout the entire body.
Stone concluded that supplements in Australia were highly regulated by law and that people taking fish oil supplements that were made in Australia could be confident of their purity.
Dr. Hooper's Comment:
Fish Oil is a product that I take every day. (Along with a multimineral/multivitamin). There seems to be a never ending supply of research on the benefits of fish oil and it's ability to act as an anti-inflammatory, assist with cardivascular disease and cholesterol management, and improve connective tissue (skin & hair).
We have sourced the best fish oils available within Australia – they are available within the clinic and online at Dr. Hooper's Natural Medicine website: Emed.com.au.