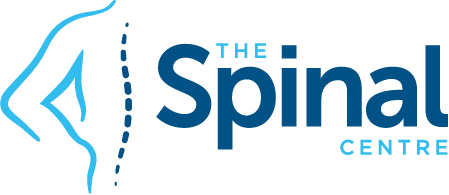 Lower Blood Pressure by Eliminating Soft Drink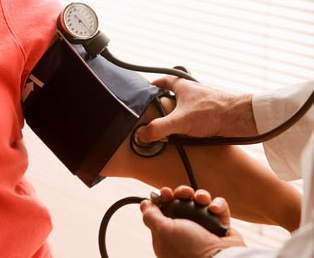 Drinking fewer sugar-laden soft drinks may help lower blood
pressure, U.S. researchers said on Monday. These findings add to a
growing body of evidence supporting the reduction – and elimination –
of sweetened drinks in our diet.
Researchers found overweight people with high blood pressure who
drank one less sugar-laden beverage a day significantly lowered their
blood pressure over 18 months.
"We found if you lower your consumption of sugary drinks, it may
help you reduce your blood pressure," said Dr. Liwei Chen of Louisiana
State University Health Science Center, whose findings appear in the
journal Circulation.
"If you reduce your consumption by two servings, you would probably lower your blood pressure even more," Chen said.
According to the American Heart Association, too much sugar not only
makes people fatter, but is also a key culprit in diabetes, heart
disease and stroke.
Chen's study looked specifically at the effect of sugar intake on
blood pressure. The team used data on 810 adults aged 25 to 79 with
borderline high blood pressure – readings of 120/80 to 139/89 – and
stage I hypertension – readings of 140/90 and 159/99.
At the start of the study, people drank 310ml, or roughly one
serving, or sweetened drink per day. They included drinks sweetened
with sugar or high-fructose corn syrup such as soft drinks, fruit
drinks and lemonade.
After 18 months, average consumption had fallen by half a serving,
and both the systolic blood pressure and diastolic blood pressure had
fallen significantly.
They said drinking one less soft drink a day resulted in a 1.8
millimetres of mercury drop in systolic pressure and cut diastolic
pressure by 1.1 millimetres of mercury.
"Weight loss is part of the reason but not all," Chen said, noting
that even after controlling for that, the improvement in blood pressure
was statistically significant.
The Spinal Centre's comment:
Hardly ground-breaking research, but it shows the huge impact a soft drink or two can have on your health.
There is nothing good about soft drink. You may like the taste, but trust me – the consequences aren't worth it.
One can of soft drink has about 10 teaspoons of sugar, 150 calories,
30 to 55 mg of caffeine, and is loaded with artificial food colours and
sulphates. Think the diet version is a better option? Think again. The
diet varieties are also problematic as they are filled with harmful
artificial sweeteners like aspartame.
Studies have
linked soft drink to osteoporosis, obesity, tooth decay and heart
disease, yet the average Australian drinks an estimated 76 litres of
soft drink each year. Plus, drinking all that sugar will likely
suppress your appetite for healthy foods, which pave the way for
nutrient deficiencies.
If you
routinely drink soft drink – regular or diet – eliminating it from your
diet is one of the simplest and most profound health improvements you
can make. This is especially important if you suffer from high blood
pressure and are using drug medication to treat it.
What else can I do?
Eliminating soft drinks from your diet is one of the best things you
could do for your health. There are also a few other steps to take to improve your health.
If you're thirsty, drink
water instead. Water should make up the majority of your liquids. Find out
exactly how much water you should be drinking byclicking here.
Find natural medicine confusing? You're not alone. Give that The Spinal Centre
has literally thousands of pages of health products and information. If
you aren't sure of what you want, or need some professional advice on
what strategies to consider to improve your health, then the The Spinal Centre
Consultation is for you. Based on your unique health appraisal
questionnaire, you will be given a comprehensive and personalised
report to guide you through the world of natural medicine.Click here for more information.
When ingested, soft drinks can deplete your levels of vitamins and
minerals. Test your vitamin and mineral levels and find out where your
deficiencies lie with The Spinal Centre Baseline Nutritional Evaluation. Click here for more information.
Control sugar cravings and keep your concentration and energy levels up by taking a blood-sugar control formula like Eagle Pharmaceuticals Gluco Support orBioceuticals GlucoFactors. These supplements will help to stabilize blood sugar levels, avoid hypoglycaemia and control the mad sugar cravings.
Exercise enough? If you consume soft drink and eat junk on a regular
basis, your health (and body weight) will suffer. Start exercising
everyday and cut out the excuses. Regular, moderate exercise is also a great way to reduce your blood pressure. Read 'Stretching and Exercise' for more information.
Taking a multivitamin? We all need to fill in the gaps in our diet
– no matter how well we eat, we are generally deficient in a few
different nutrients. Go to The Best Multi'sfor the BEST and strongest multivitamin supplements available.
Further reading: