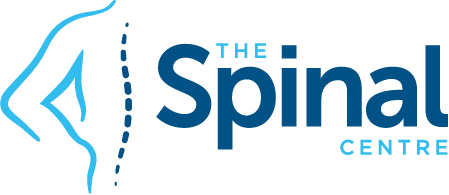 Over-the-Counter Drugs Linked to Stroke Risk
Common
over-the-counter drugs that have previously been linked to a higher
risk of heart attack may also elevate the risk of stroke.
Researchers have found that among almost 38,000 Taiwanese adults who
suffered a stroke over one year, the use of non-steroidal
anti-inflammatory drugs (NSAIDs)in the prior month may have elevated
their stroke risk.
NSAIDs are a group of painkillers that include over-the-counter
medications like aspirin, ibuprofen and naproxen. These medications are
available practically everywhere – from the supermarket, to the petrol
station. This group of drugs also includes prescription arthritis drugs
known as COX-2 inhibitors.
The link between COX-2 inhibitors and an increased risk of heart
attack and other cardiovascular problems has been known for quite some
time.
Vioxx (rofecoxib) and Bextra (valdecoxib) were pulled from the
market in 2004 and 2005 respectively after they were shown to have
caused thousands of deaths. A third COX-2 inhibitor, Celebrex
(celecoxib) remains on the market.
For the study, researchers led by Dr. Chia-Hsuin Chang of National
Taiwan University Hospital used information from Taiwan's national
health insurance database to identify nearly 38,000 adults aged 20
years or older who had suffered a stroke in 2006.
The researchers also looked at the patient's NSAID use in the month
before the stroke, and compared it to use in the prior three to six
months.
The researchers found that use of any NSAID in the 30 days before
the stroke was linked to an increased risk – of anywhere from 20 per
cent to 90 per cent for most of the oral NSAIDs, depending on the drug.
The pattern was seen in patients with cardiovascular risk factors and those without.
Dr. Hooper's Comment:
A 90% increase in the risk of stroke – what are we doing?
Many of us take these medications in the hope they can abolish our
pain or 'sore bit'. Often they achieve this goal quite well, but as
this study shows – it is at a cost.
No good can come from using NSAIDs. They are often abused – many
people take dozens of tablets a week to 'mask' the symptoms, instead of
treating the root of the problem.
Doctors regularly prescribe a daily dose of aspirin for stroke
prevention. Aspirin thins the blood, which is commonly believed to
prevent a stroke. Pity it could actually be causing one instead.
It's time that everyone realised that these so-called therapeutic medications could be causing illness and even death.
Luckily, there are effective natural alternatives that will treat the source of the problem.
There are a few other ways to relieve your pain and inflammation, including:
Further Reading: