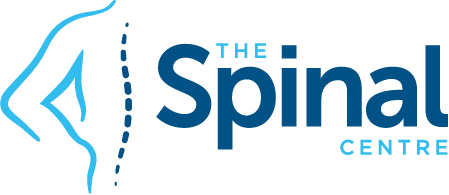 Warning on the 'sleep eating' pill – Stillnox
A popular insomnia pill may cause people to eat uncontrollably while asleep, authorities have warned.
Health officials have alerted doctors to risks associated with the popular
insomnia pill Stillnox after reports of drugged people eating
uncontrollably while asleep.
In one report lodged with the federal government's drug reaction committee, a patient put on 23 kg over seven months while taking the powerful medication.
"It was only when she was discovered eating in front of an open refrigerator while asleep that the problem was resolved," the committee reported in its latest bulletin.
Another Stillnox user was discovered by a relative pulling food from the kitchen cupboards at night, explaining her mysterious weight gain.
The Adverse Drug Reactions Advisory Committee (ADRAC) has received 104 reports of hallucinations and 64 reports of amnesia since the drug, known generically as zolpidem, was released in 2000.
But of particular interest were 16 bizarre reports of sleep walking, described as "inappropriate or strange automatic behaviour while asleep".
One woman reported waking up with a paintbrush in her hand after having painted the front door while asleep, while a man reported walking around the house like a "mad man" while asleep.
Two reports suggested patients had driven while asleep, while two described binge-eating and subsequent weight gain.
The tales match another media report last year of a Sydney man who had taken two Stilnox tablets at home and later woke to find himself lying on a woman's couch wearing a dress.
On the strength of the reports, ADRAC today recommended prescribres be alert to the fact that zolpidem may be "associated with distressing neurological or psychiatric reactions."
"(They) should warn their patients about the possibility of these untoward effects, particularly if they are going to take zolpidem for the first time," the bulletin states.
Dr. Hooper's Comment:
All drug medications cause a reaction within the body. They have to be processed by the liver and are often excreted by the kidney. Think carefully about all drug medications you use and review the drug's necessity on a regular basis.
For most people, the best way to treat insomnia is with exercise. If you exercised as much as you took the drugs for insomnia (twice a day, every day) you would probably sleep very well. By the way, going to work or walking around the house does not count as "exercise".
Except for those with an underlying medical condition that prevents comfortable sleeping (such as a disc injury), many patients I see within the practice are "over worked" mentally and "under worked" physically. To rectify this situation we all need to take measures to reduce our stress levels and "factor in" exercise to our day. For me, I have to schedule exercise in like an appointment – or it never gets done!
Indeed regular and PROGRESSIVE exercise is one of the best "stress busting" tips I can give to anyone.
By progressive, I mean constantly challenging yourself and increasing your exercise workload very slightly every week. Many people stagnate in their exercise programs (or get really bored) because they do they same thing every time they exercise. You must push yourself to go that little bit faster, walk a little bit further, carry some hand weights, climb that extra hill or push that extra rep. Now, you may not do this every time you hit the track, BUT if you are still doing what you did three weeks ago – YOU ARE NOT TRYING hard enough!
Another important factor is what you are eating during the day WILL EFFECT how you sleep. How much you eat, how often and what type of foods you eat will impact on the quality of your sleep. For example; generous sized, high carbohydrate meals prior to bed are a complete no no when it comes to getting a good nights sleep. For more information about this be sure to read the Wellness Protocol – Nutrition section.
Finally, if you are still having trouble sleeping, and you have implemented the above strategies, then there are a number of safe natural medicines that you could use to help. One of the most popular within the clinic is called Propericum, a special mix of St John's Wort with other important co-factors to enhance it's effect.
I find Propericum works very well to act as a mild calmative and assists in achieving good, restful sleep. Propericum works much better than other St John's Wort products from health food stores because of it's unique combination of ingredients. Also, I prefer using this to drug medications because you will not wake up feeling like you have been "run over by a truck" in the morning. Anyone who has use drug sleeping tablets will know what I am talking about.
And by the way, I have never had anyone wake up with their head in the fridge either!