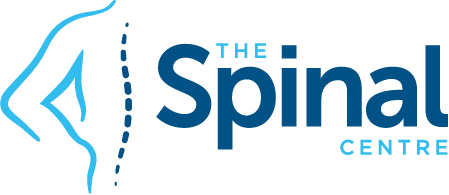 Receptionist and Chiropractic Assistant
Front Desk Receptionist and Chiropractic Assistant
We looking for a resourceful, passionate, health orientated Front Desk Receptionist to join our busy Chiropractic and Spinal Rehabilitation Centre in outer east Melbourne at Montrose.
We are a unique Clinic; combining Corrective Chiropractic, Neuro-Acupuncture, Clinical Nutrition and Spinal Rehabilitation. This role will require an immaculately presented person who is resourceful, passionate and enjoys working with a diverse range fantastic people.
You will need to be a confident host to our patients while performing reception and administrative duties. We require someone who is outgoing, presents well, has great people skills, an ability to cope under pressure, and is up for a challenge.
You will need:
Excellent presentation, telephone manner and computer skills
An ability to cope under pressure and enjoy work in a busy practice
Great organisation skills
A positive and health orientated attitude
A desire to be challenged and learn new skills
Ability to adapt and grow with the role
Good working knowledge of Pages and Keynote or equivalent
A knowledge of Cliniko patient management software or equivalent would be an advantage
Part of your work will involve the updating our website and preparing keynote presentations with content we provide. You will be required to assist in the publishing of Clinic newsletters; printed and electronic. A knowledge of Mail Chimp or Campaign monitor would be cool.
Experience in the application of social media for business would a great advantage. Updating Facebook and assisting in providing content for social media would be an opportunity for your creative input.
Above all – you will need to be great with people. From all walks of life. You will need to enjoy controlled chaos and thrive in busy, energetic but professional practice. We will offer comprehensive training to the successful applicant. The role will be challenging and rewarding.
Clinic hours are from 8.00 am until 8.00 pm, Monday to Friday. Morning shifts run from 8.00 am until 2.00 pm. Evening shifts from 2.00 until 8.00 pm. The role is part time, approximately 30 hours per week spread over 5 shifts.
There is some flexibility in overall hours and shift allocation among the Reception Team. Although, it is essential for you to be able to cover for other staff during leave or School Holidays. More shifts would be able in the future.
We would love to hear from you
If you feel you are suitable for this role, please send:
A recent photo
Cover letter
Resume
to: Careers [at] TheSpinalCentre.com.au.
If you like this article be sure to visit the Spinal Centre website at www.thespinalcentre.com.au and view more content by Dr. Hooper and the Spinal Rehabilitation Team.
© 2019 The Spinal Centre. All rights reserved.