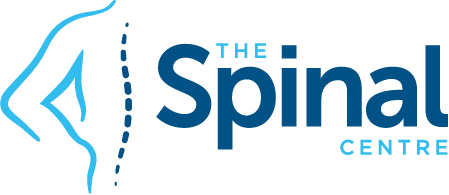 Chiropractic Gardening Tips for Avoiding Back Pain
We are well and truly into the warmer weather for the year, which means for many of us gardening has come back in to the routine. Here are some tips to help you have a relaxing, enjoyable and pain-free gardening season.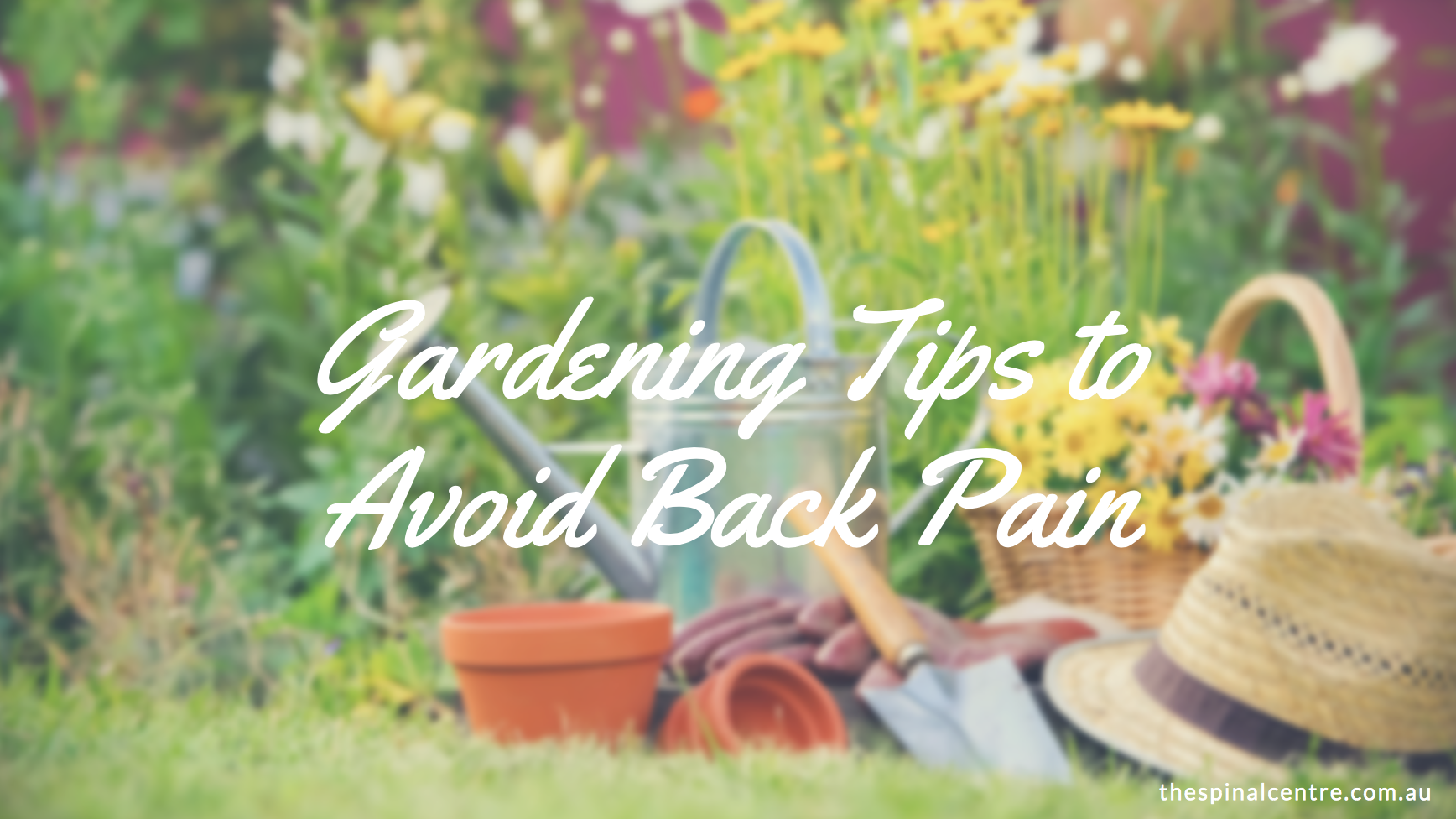 Top Tips
Plan
Be sure to plan all activities before you start – have your equipment within easy reach
Warm Up and Stretch
As with any form of exercise, stretching must be done before and after the activity. Take a short brisk walk first to warm up your muscles and get your body in work mode. Stretching should target your back and core, shoulders and arms, and leg muscles. Prepare your body as if you were warming up to 'conventional exercise'. Start off slowly and give your body time to ease into the task.
Minimize Repetitive Motions
Don't try to get everything done in one gardening session. Alternating tasks is a good way to break up the repetitive motions. Use both sides of your body. For example, alternate between your left and right sides when using a shovel. Rotate frequently between 2 or 3 different tasks whilst gardening. This helps to reduce the risk of repetitive strain injury.
Digging
Make sure you keep the shovel in front of you and avoid twisting motions. If you need to get to an area on the side, re-position yourself to keep the shovel in line with your body. The same goes for raking – pull the rake towards your body, not off to the sides.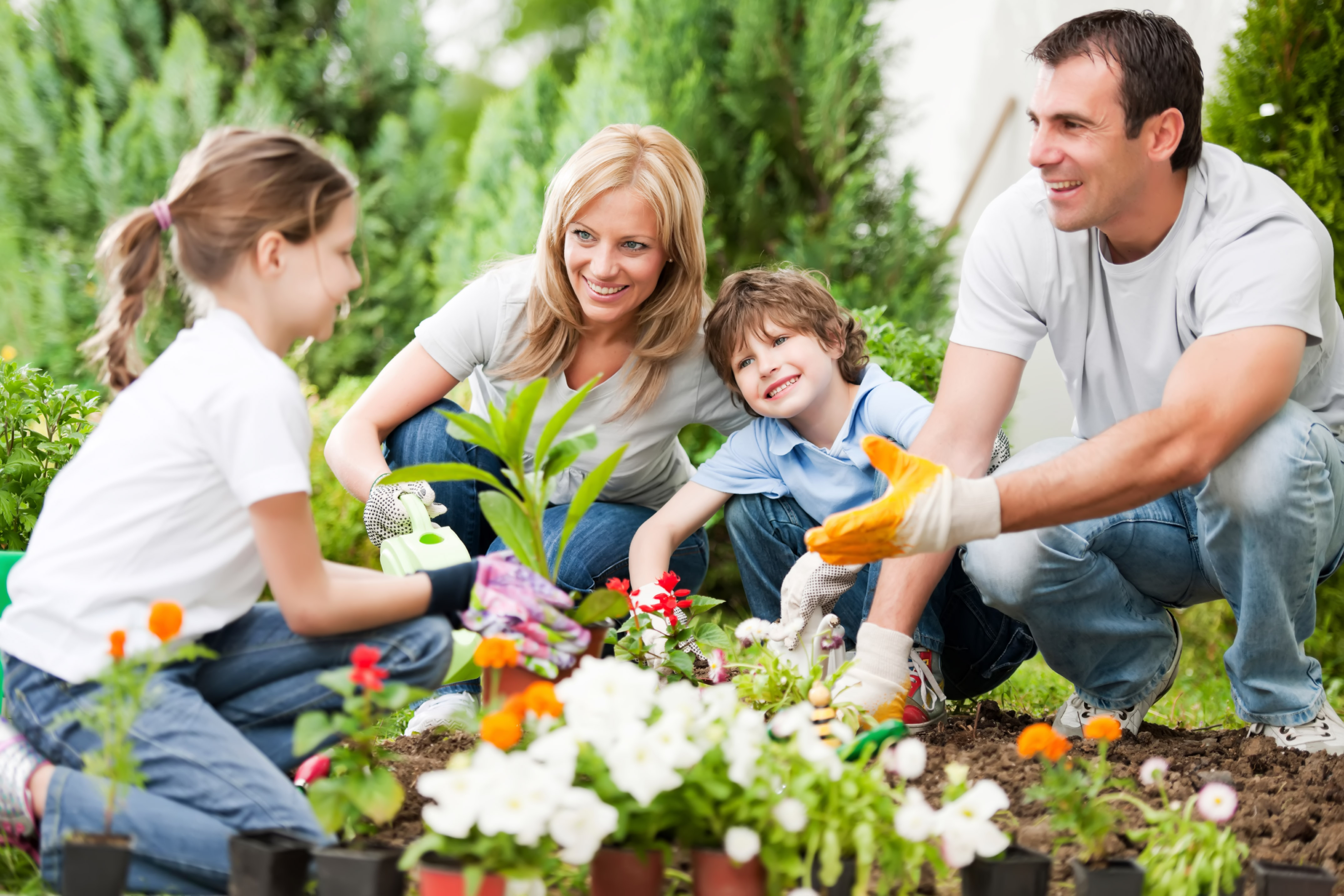 Kneel, Don't Bend
Use a kneeling pad to protect your knees. Make sure you actually use the pad and don't do the work while bending. When you bend for a prolonged time, the ligaments in your back are overstretched. To avoid this from happening, keep your back straight like a plank. If you have to bend down, hinge at your hips and keep your spine straight.
Lifting
When you lift, keep your back straight, bend your hips and knees, and tighten your tummy. If you are transporting heavy pots or planters, use a wheelbarrow. When you are lifting to put them in the wheelbarrow, make sure to get the power from your legs instead of your back and never twist while holding heavy objects. If it looks too heavy, it probably is! Get someone to help you move heavy / awkward items. If you can't tilt it easily you shouldn't lift it.
Rest and Hydration
Make sure you take regular breaks to stand up straight and stretch about every 15-30 minutes. Bring a water bottle outside with you to stay hydrated, especially on warmer days. Be consciously aware of your fatigue levels.
Prevention
If you find that you are still feeling sore or stiff, it is time to consider Chiropractic care. Often times, it doesn't matter how much you warm up and stretch; if there is an underlying spinal problem, you will eventually feel the effects of it, which means it has already done some damage to your health. Don't wait any longer!
Dr. Hooper
If you like this article be sure to visit the Spinal Centre website at www.thespinalcentre.com.au and view more content by Dr. Hooper and the Spinal Rehabilitation Team.
© 2019 The Spinal Centre. All rights reserved.