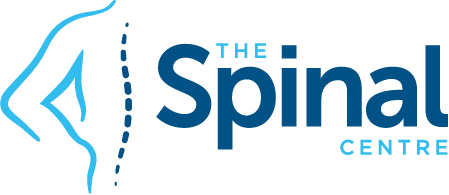 Getting Ahead of the Curve
The Modern Principles of Scoliosis Management
On the weekend of the July 20, The Spinal Centre Team attended a seminar on the latest research and techniques for Scoliosis Care and Management.
Key Topics Included:
Scoliosis Classification by Aetiology
Idiopathic
Neuromuscular
Neurofibromatosis
Congenital
Mesenchymal
Traumatic
Soft Tissues Contactures
Osteochondrodystrophies
Tumours
Rheumatoid Disease
Metabolic
Surgical or Iatrogenic
Functional
Accurate Diagnosis and Management; Case Studies Arnold Chiari Type 1 Malformations , Syringomyella (Syrinx),
Idiopathic Scoliosis; disorientation and deformation.
Adult Scoliosis
Ageing Spinal and Scoliosis; 35% over 60, up to 68% in over 90 year olds
Degenerative De Novo Scoliosis and progression of curve
Postural Balance; Sagittal curves, Coronal balance
Clinical and Radiological features that relate to pain
Life Expectancy versus Quality of Life
Treatment of Adult Scoliosis
Indication for treatment, pain, posture, progression and contraindications
Special needs for adult cases including osteoporosis
Case study of SpineCor adult scoliosis brace
Management of idiopathic scoliosis and children
Infantile scoliosis; clinical evaluation, importance MRI
Case presentation and reviews
Non specific bracing, Scolicare and Socor Bracing, indications and contra indications
The Spinal Centre – Neuro-Musculoskeletal SolutionsThe Spinal Centre provides the Best Natural Medicines, Health Products and Nutritional Solutions to Free You of Pain and Improve Your Spinal Health.The Spinal Centre is a leader in the management and treatment of spinal pain and disability including:
Chronic Back and Neck Pain
Cervical and Lumbar Disc Injuries with or without neruological changes
All forms of arthritis including rheumatoid arthritis, psoriatic arthritis and osteoarthritis
Neurodegenerative diseases such as Parkinson's and Alzheimer's disease
Neuromuscular problems such as chronic back pain, headaches, migraines, neck or spinal pains
Myofascial pain syndromes such as fibromyalgia, diffuse muscular or joint pains
Austistic spectrum disorders including ADD, ADHD, learning difficulties and autism
Fatigue, energy and mood disorders including chronic fatigue and depression
The Spinal Centre focuses on resolution with the development of individualised treatment programs using Conservative and Integrative Medicine; combining genetic, metabolic and nutritional testing with specific natural medicines to enhance your health and achieve your genetic potential.We have helped thousands – Why Not You?