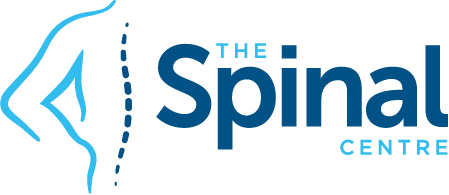 Henley Royal Regatta 2018 – Grand Challenge Cup
The Australian Eight produces a new record at Henley.
Even if you are just moderately interested in rowing – both these races are superb.
The National Training Centre is THE elite centre for mens Rowing in Australia. When Dr. Hooper rowed for Australia in the 90's, they were based at the Australian Institute of Sport (AIS).
Under direction of Australian Rowing a new centre has been established on the shores of Lake Burley Griffin in Canberra.
The men from the National Training Centre (NTC) Australia made it into the final by beating the British VIII. Which in itself is an outstanding effort (see the link below).
Remember that Britain had won multiple gold medals in the Rio Olympics in the pair, four and eight. The British are no doubt at the top of their game and dominant in world rowing.
For the final of The Grand Challenge Cup at Henley, the Australian team race the Romanian VIII. The Romanians are a relatively young – but huge – crew that quite simply put everything on the line for the entire race.
Rating 46 to 50 strokes per minute is extraordinary for such massive men. Think somewhere between 6'4" to 6'8" clocking in around 95 to 115 kilograms. This is truly elite stuff.
Well done to the athletes from the National Training Centre (NTC) in Canberra for their fantastic tenacity and skill. To put it in perspective, Australia has only won the event 4 times in the 134 year history of Henley .
One of the best races we have seen in Australian Rowing.
Australia versus British Mens VIII Semi Finals
Georgina Hope Rinehart National Training Centre v Leander Club and Molesey Boat Club in the Grand Challenge Cup Semi Finals.
Dominant performance from the athletes of the NTC Australia. In itself this race was quite a 'boil over' and appears to be a changing of the guard from Britain's dominance in world rowing.
The Spinal Centre – Neuro-Musculoskeletal SolutionsThe Spinal Centre provides the Best Natural Medicines, Health Products and Nutritional Solutions to Free You of Pain and Improve Your Spinal Health.The Spinal Centre is a leader in the management and treatment of spinal pain and disability including:
Chronic Back and Neck Pain
Cervical and Lumbar Disc Injuries with or without neruological changes
All forms of arthritis including rheumatoid arthritis, psoriatic arthritis and osteoarthritis
Neurodegenerative diseases such as Parkinson's and Alzheimer's disease
Neuromuscular problems such as chronic back pain, headaches, migraines, neck or spinal pains
Myofascial pain syndromes such as fibromyalgia, diffuse muscular or joint pains
Austistic spectrum disorders including ADD, ADHD, learning difficulties and autism
Fatigue, energy and mood disorders including chronic fatigue and depression
The Spinal Centre focuses on resolution with the development of individualised treatment programs using Conservative and Integrative Medicine; combining genetic, metabolic and nutritional testing with specific natural medicines to enhance your health and achieve your genetic potential.We have helped thousands – Why Not You?