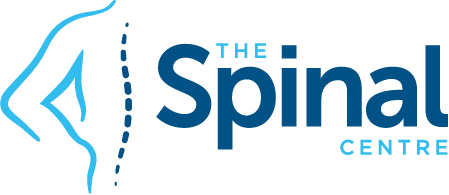 Are You High Maintenance?
I take aspirin for the headache caused by the Zyrtec I take from the Relenza for the uneasy stomach from the Ritalin I take for the short attention span caused by the Scopoderm TTS I take for the motion sickness I got from the Lomotil I take for the diarrhoea caused by the Xenical for the uncontrolled weight gain from the Paxil I take for the anxiety from the Lipitor I take for my high cholesterol.
Because exercise, a good diet and regular Chiropractic Care is just Too Much Trouble!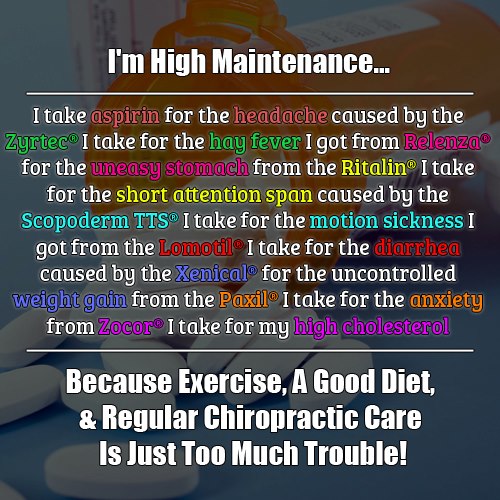 If you like this article be sure to visit the Spinal Centre website at www.thespinalcentre.com.au and view more content by Dr. Hooper and the Spinal Rehabilitation Team.
© 2019 The Spinal Centre. All rights reserved.