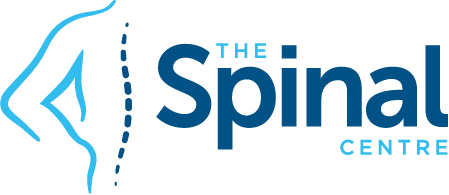 Important Update from Dr. Hooper
G'Day. There are a number of new and exciting changes within The Spinal Centre that we thought you might like to know about.
These changes will benefit you and your family's care within the Practice.
We have assembled a fantastic and dynamic team to assist the individual needs of all patients. Indeed, we are getting some of the best results I have seen in 20 years of Practice.
Patients are benefitting with genuine structural and functional changes that are not only are measurable but outwork in all aspects of life. It is great to see patients moving freely, with less pains, greater flexibility and in some cases – standing taller.
We will help you feel great again.
Summary of Key Changes:
Shared Care with The Enhanced Practice Team: Dr. Ruby and Jared
Patient Health and Wellbeing Dashboard
Online portal for Documents and Test results for Patients

 

New Increased Hours for Adjusting and Spinal Rehabilitation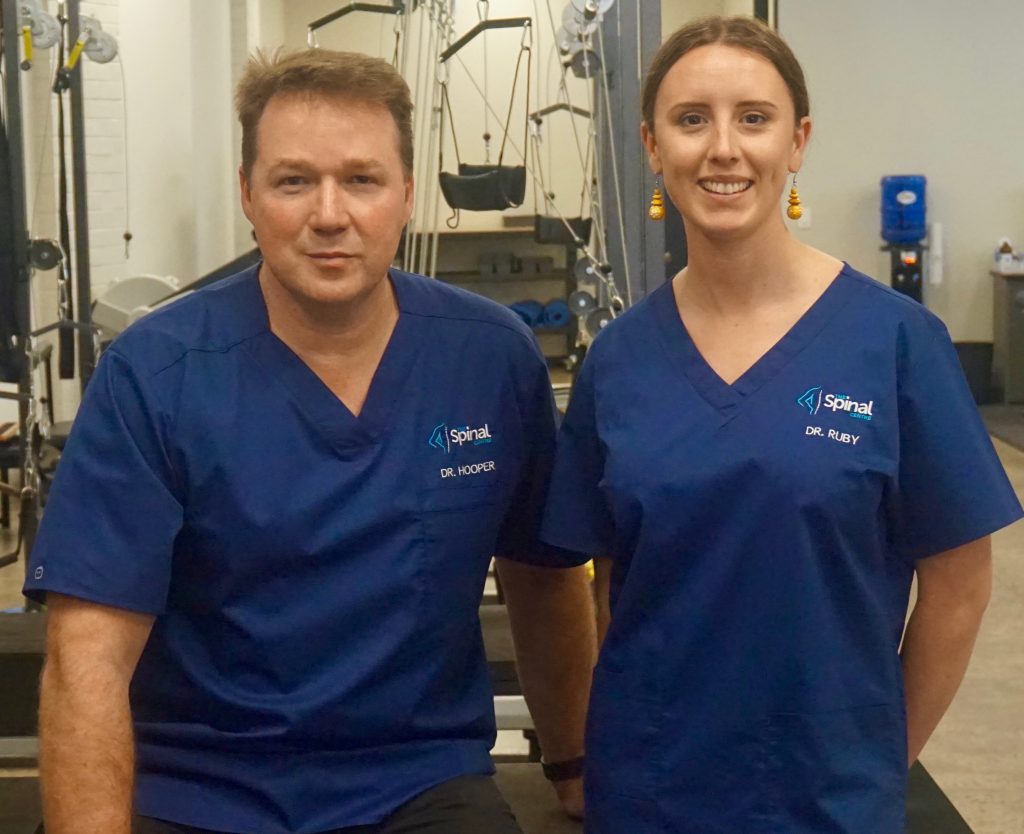 Shared Care with The Enhanced Practice Team
Dr. Ruby (Osteopath) and Jared (Chiropractic Intern) join Avon and Nadia in The Rehab Team.
Dr. Ruby, has quietly and efficiently moved into her role as a fantastic practitioner in both Clinics. Active patients would be familiar with Dr. Ruby assisting and leading in the Rehabilitation stream of the Clinic.
Dr. Ruby is a registered Osteopath who has spent many hours working with Nadia, our Naturopath and Physical Therapist. She is also been working closely with Avon, our Exercise Physiologist, honing her skills in field of Spinal Rehabilitation, Traction and Postural correction.
Jared of course, has been with us for many years. Jared has proven himself in all aspects of the Practice. From Reception duties, Rehabilitation, Exercise prescription and now progressing to hands on work.
Jared is due to graduate in 2019 when he will come on board as a Doctor of Chiropractic. Jared has spent this year working in the University clinics of RMIT getting exposure to the latest techniques and research in Chiropractic Care.
Shared Care
In a fantastic initiative for all patients, we are rolling out the concept of 'Shared Care'. Shared care is available at the Montrose Clinic on Monday and Thursday afternoon/evenings.
We have been utilising Shared Care at Hawthorn for a number of months and patient feedback has been terrific.
The extra attention and collaborative approach to your care is quite nice as a patient. You really are getting multiple practitioners, working on you, helping you to get the best possible result – in the one visit.
Where else can you have a Chiropractor, Osteopath, and Exercise Physiologist or Physiotherapist working on you to achieve better health?  All in totally integrated care platform (Chiropractic BioPhysics), backed by the latest research.
Many practices talk about a multi disciplinary approach, but essentially everyone is doing their own thing.  At The Spinal Centre, we are truely working together to help you achieve the best results possible.
Look out for the 'Shared Care' sessions. Particularly at Montrose on the Monday and Thursday evenings. Spots are limited – so plan ahead. Note that over the Christmas period we will take a break from the Shared Care, however it will resume in the new year. I will run the shifts as per normal while a Jared and Dr. Ruby have their break.
Patient Health and Wellbeing Dashboard
Introducing the Patient Health and Wellbeing Dashboard. Your gateway to Better Health.
If you are new to the Practice, or had a recent review, you will be aware of the fantastic new Patient Health Dashboard.
In an effort to save some trees and reduce the unnecessary waste of printing, we load all Patient test results, Posture Screen Analysis and Radiographic findings to the 'My Dashboard' feature on the Clinic website.
For the last 20 years of Practice we have had the printers running faster than Black Caviar at the Derby. It is time to give the printers a rest.
We cannot print at the resolution or quality of the documentation available to you online.
You can now review your test results and examination findings as many times as you like – 24/7.
You are also able to share your test results with your spouse, partner and members of the family as you so desire.
Importantly you can share the results you choose with other practitioners, such as your GP or Specialist.
For international students (there are many attending the Hawthorn Practice) and those travelling, you can receive care from another Chiropractor who has the most up to date views of your X-rays.
Remember; we do all the scientific analysis so that you can stay safe when consulting with other practitioners. We recommend that you do not allow yourself to be adjusted until each practitioner has had time to review your X-rays and other neuro-musculoskeletal findings.
The Patient Health Dashboard – Online Portal for Documents
Very Important Patient (VIP) Access to Exclusive Resources.
While in the dashboard you will have unique access to a range of Patient Resources that will assist in your recovery and enhance your care.
There are great resources and multiple free Patient eBooks available.
The patient resources will have a positive impact on your health and wellbeing. By using the resources you get the best out of your care and enhance your recovery.
Hydrotherapy and Swim Programs, Basic Stretching, Stretching and Exercise Handbooks, Nerve Charts and Welcome Packs are all available.
Nutritional ebooks such as 'Eating To Reduce Inflammation', Healthy Eating, Super Smoothie and Shakes Handbooks will assist you in making better food choices.
It is worth being a patient of  The Spinal Centre; just for the great patient resources.
Increased Hours for Adjusting and Spinal Rehabilitation
No matter how many hours I work, I cannot be there for all patients in both Clinics. Therefore, it is with great pleasure we can inform you that Dr. Ruby is available to assist in your care.
Dr. Ruby is consulting in her own right, mirroring my hours in both Clinics.
Dr. Ruby is a registered Osteopath and brings the latest knowledge and techniques to The Spinal Centre. She has a unique style, different to Dr. Hooper's, but highly effective and very gentle.
Dr. Ruby is well versed in Chiropractic BioPhysics protocols and mirror image adjustments. She is able to work very closely with the rest of the Rehabilitation Team to provide continuity in your care.
So, in easy terms, both Clinics are open morning, afternoon and evening most days of the week.
You now have plenty of time to receive your care at the time that is most convenient to you.
Final Thoughts
We are truly blessed to have such a great Team on board within the Practice.
Again, this is the best Team we have had in the Clinics – achieving the best results.
We do hope that you can 'adjust' to the changes and look forward to assisting you in the future.
You are worth it.
Kind Regards,
Dr. Hooper.
If you like this article be sure to visit the Spinal Centre website at www.thespinalcentre.com.au and view more content by Dr. Hooper and the Spinal Rehabilitation Team.
© 2019 The Spinal Centre. All rights reserved.