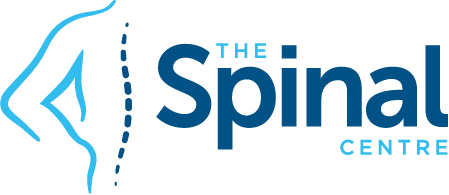 Meniere's Disease – Debilitating Vertigo and Dizziness
Chiropractic Provides Relief from Vertigo, Dizziness and Tinnitus.
They say Meniere's Disease is to dizziness what a Migraine is to a headache. It has the potential to be far more intense and life interrupting, with sufferers dealing with vertigo, tinnitus, in-ear pressure and even hearing loss [1]. This has the potential to greatly impact the way they carry out day-to-day tasks during episodes.
What has chiropractic to do with an inner ear problem? A recent research report has looked at one specific cause: an upper cervical subluxation complex as a result of whiplash trauma.
 The paper, published in the Journal of Upper Cervical Chiropractic Research, looked at 300 patients over the course of 6 years. All patients were managed using a cervical specific protocol, with the same set of objective measurements used to establish the existence of the subluxation in all 300 cases [2].
Interestingly, all 300 consecutive patients under the researcher's care were medically diagnosed with Meniere's Disease (MD) and had also suffered a whiplash. This lead researcher Dr Michael Burcon, a leading voice on the topic of chiropractic and MD [3], to comment that the connection was unlikely to be coincidental [2].
"Furthermore," he remarked, "ninety per cent having a listing of posterior and inferior towards the opposite side of the effected ear is significant, as is ninety seven per cent getting their vertigo under control within six weeks [2]."
At the beginning of the process, participants in the study rated their vertigo intensity on a scale of 1 – 10, with 10 being the worse vertigo imaginable. Prior to treatment, the mean score was 8.5. Following the treatment, the averages were as follows:
After six weeks, 3.0
After one year, 2.0
After two years, 1.4
After three years, 0.9
At four, five and six years post treatment, 0.8
This amounted to an improvement of more than 90%.  Of the participants in the study, 97% reported a dramatic improvement in vertigo. Just 3% reported a side effect of a headache.
These findings lead Burcon to give a strong recommendation that all patients with a history of vertigo should also be questioned as to their history of head and neck trauma. These can include whiplash from car accidents, falls and other injuries, even if the patient did not believe they were significantly injured. These whiplash injuries are likely to be long forgotten, as "the mean average from the time of the trauma to the time of the onset of symptoms is fifteen years [4]." Burcon also suggested any x-rays or scans be undertaken in a weight-bearing position rather than lying down.
In the paper, Burcon discussed the mechanisms behind MD, and remarked that:
"Meniere's disease not only includes the symptom complex consisting of attacks of vertigo, low-frequency hearing loss, aural fullness and tinnitus, but comprises symptoms related to the Eustachian tube, the upper cervical spine, the temporomandibular joints and the autonomic nervous system [2]."
 Dr Burcon, a chiropractor, has presented his hypothesis as to the cause of MD to more than 2,000 ear, nose and throat surgeons, and more than 1,000 chiropractors across four continents [2]. He puts forward a theory involving six key structural and neurological irritations involved in the disease, all of which will be of interest to chiropractors. They include [2]:
Inflammation of the subluxated Atlanto Occipital Articulation with swelling putting pressure on the adjacent middle ear structures (including the Eustachian tube)
Traction of a number of cranial nerves (VII – XII) as well as the Jacobsons and Arnolds nerves.
Irritation of sympathetic nerves which can elicit spams within the vertebral artery and lead to a decrease in blood flow to the brain stem
Eustachian tube dysfunction caused by torque of the trigeminocervical nucleus and tract
 Other key irritations include problems with cerebral spinal fluid flow and the endolymphatic sac. All of these factors, detailed in the paper (reference provided), feed into Burcon placing a large emphasis on the significance of the upper cervical subluxation in Meniere's Disease.
This is consistent with another paper published in the Journal of Upper Cervical Chiropractic Research early this year. The paper, a case report and literature review, involved a 45 year old male patient who had been showing signs of MD for 12 years and had received a diagnosis 5 years prior. The case report followed his management according to the protocol of the National Upper Cervical Chiropractic Association (NUCCA) in the USA.
Using the NUCCA protocol, the subluxation was corrected with "a specific low force move" [5]. Following a re-examination after his 24thvisit, the patient stated that, "his condition had improved 85% since the first examination. His quality of life had improved greatly and in his own words 'my most serious issues, vertigo and hearing loss, have been eliminated or drastically reduced'." [5]
It was accompanied by comprehensive literature review and lead the authors to remark that:
"The results of this case strongly suggest that patient's suffering from symptoms of Meniere's disease may benefit from upper cervical adjustments. "
 We look forward to the day that significant, double blinded, randomised control trials are undertaken on this important health issue. Until this time, it is encouraging to see case reports and analyses such as these, numbering in the hundreds and giving us a strong indication that there is indeed something to see here.
The Spinal Centre Comment
Within the Practice we have always seen very good results in the management and treatment of Meniere's disease including dizziness, vertigo and tinnitus. Usually we use a combination of spinal adjustments, neuro acupuncture and spinal (postural) correction.
The article references the use of a particular low force technique implemented according to the protocol of the National Upper Cervical Chiropractic Association (NUCCA). This is similar technique to what we use in Practice with our Instrument Adjusting, in particular the Impulse IQ.
A research paper showing a 90% or more improvement in patient outcomes is truely very impressive.
The article raises a number of points that are worth considering in terms of the diagnosis and management of Meniere's – and for that matter any problem associated with the cervical spine.
The first is screening for trauma. I find that while some patients are able to remember their case history with great detail, there are many that cannot remember what happened last week. No doubt a tougher and detailed case history is essential, it is also more important to screen patients for trauma to the neck.
On occasion, particularly if you were knocked out during an incident – you may not actually recall the event. It seems that we are designed to remember the good things in life and forget the bad stuff. If we did not, you would probably hate your kids. So we cannot rely on 'remembering all traumas' when it was, according to the study, up to 15 years ago.
This is why we take functional loading X-rays of many patients.
Functional loading X-rays of the neck are when you are bending forward (full flexion) and then backward (full extension) to asses the stability of the ligamentous, joints structures and discs of the neck.
If your X-rays have not included flexion and extension views of the neck – or worse, they were done laying down – then it is quite likely the important changes will be missed. Treatment cannot address a problem that was not correctly diagnosed.
Finally, it is not only the nature of the accident or trauma you have experienced that matters. In some respects, it is more important to consider what shape your spine was in prior to the trauma.
For example, if your neck curve is altered or reduced (hypolordosis) then your ability to absorb shock is significantly reduced. Think of being tackled in rugby with a straight leg as opposed to being tackled with a slightly bent knee. You take the hit much easier with a slight bend in your leg.
This is a very important point. But often over looked or dismissed with patients. A low velocity accident at 20 or 30 kilometres per hour, a stumble down stairs or modest fall can have a significant impact on your spine. Particularly if you have a phase II or III neck with a lack of curve, or worse, with a kyphosis and lateral (X-axis) translation.
Great treatment starts with the correct diagnosis. Obtaining the correct diagnosis, in the case of neck problems necessarily involves the screening for trauma and spinal biomechanical analysis.
References
[1] Mayo Clinic Staff Writer, "Meniere's Disease," Mayo Clinic, http://www.mayoclinic.org/diseases-conditions/menieres-disease/basics/definition/con-20028251, retrieved 6 February 2017
[2] Burcon, M (2016), "Health Outcomes Following Cervical Specific Protocol in 300 Patients with Meniere's Followed Over Six Years," J Upper Cervical Chiropractic Research, June 2, 2016
[3] Staff Writer Meniere's Research Institute, (2016), "Meniere's Disease Breakthrough," Burcon Chiropractic,  http://www.burconchiropractic.com/page/2879
[4] Burcon M. Upper Cervical Protocol for Ten Meniere's Patients, Upper Cervical Subluxation Complex, A Review of the Chiropractic and Medical Literature, Kirk Eriksen, Lippincott, Williams & Wilkens, Baltimore, MD, 2004, pp 284-286.
[5] Chung, J and O'Connell, C, (2017), "Resolution of Symptoms in a Patient Suffering From Meniere's Disease Following Specific Upper Cervical Chiropractic Care: A Case Study and Review of Literature," Journal Upper Cervical Chiropractic Research, January 2, 2017
Article sourced from Australian Spinal Research Foundation
If you like this article be sure to visit the Spinal Centre website at www.thespinalcentre.com.au and view more content by Dr. Hooper and the Spinal Rehabilitation Team.
© 2019 The Spinal Centre. All rights reserved.