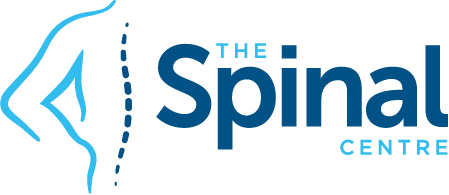 Launching The New Spinal Centre Website
New Website, New Clinic, New Staff, New Rehabilitation
If you have been keeping an eye on proceedings you will notice we have been a little quiet online lately.
However, things have been very busy behind the scenes working on a range of initiatives within the Practice to provided a higher level of patient care.
For those attending the Clinic, some of the most obvious changes are the wonderful new staff within the Practice and new forms of Rehabilitation on offer to enhance your Chiropractic Care.
We are currently looking to employ new practitioners, so keep an eye on the staff profiles as we introduce you to the new team members.
We have quietly launched the fully updated Spinal Centre Website. With thousands of pages online, this is a truely daunting proposition – but we hope you like the sleeker and mobile friendly version. Unfortunately in the upgrade we have broken many of the internal links, so if you see any, please fell free to email through to Reception. We will be working on them for the next few months I dare say.
You will notice that we have introduced new machines and benches over the course of this year. We have essentially been 'tooling up' ready for the transition to a more advanced type of Chiropractic Care called Chiropractic BioPhysics.
Chiropractic BioPhysics is the most advanced form of Chiropractic available with the most research supporting this technique. We have been achieving terrific results with this new style of Chiropractic and the rehabilitation work is fantastic.
Patient feedback has been great, and although some of the machines look a little daunting we are getting good spinal and postural correction in those patients prepared to do the extra work.
We have added a new section to the Website that will be dedicated to Chiropractic BioPhysics. It is added to the menu above in the black header simply called 'CBP'. In this section of the site, we will elaborate on the features and benefits of Chiropractic BioPhysics to you as a patient. We will also post some of the research supporting this unique type of care.
So What's New?
The New Clinic: Hawthorn Spinal Centre
We are expanding! After many years of planning, and a huge amount of work over the last 12 months we will be opening in Hawthorn, Victoria.
Emed; the natural medicine arm of the Practice, has already taken up residence in the new Clinic which boasts a massive dispensary and floor space for Chiropractic Rehabilitation. Keep an eye on the blog for updates.
The Introduction of Physical Therapy
One of the new initiatives I am most excited about is the introduction of Physical Therapy within the Practice. Finally, instead of hoping you get the exercises right at home; we now have the staff and space to support you in the clinic. The rehab equipment is state of the art and we are seeing some great results. Patients are able to work on core strength and stability as part of their care while receiving spinal corrections to reset altered joint function and remove nerve damage. A terrific combination yielding great results.
Again, we shall expand on the this in the future, but we are one of the first practices to truely incorporate co-ordinated Acupuncture, Chiropractic and Physical Therapy for our patients.
New Rehabilitation Staff
To run a great Rehabilitation department, we are blessed with great staff. Dajana, Nadia and Jared have all joined the team. We will be updating the staff profiles to give some background as to who is assisting in your recovery.
New Central Booking Number
We have a new central booking number: 1300 2 SPINE (77463) as displayed on the header menu at top of page. With the expansion of the new Practice we have sought to assist the Spinal Centre brand with an easy to remember number for clients around Australia. Many patients use the site to shop for the best natural medicine and health products available so a 1300 number is a must nowadays,
The old number to the Montrose Centre will remain – so don't panic. We have upgraded the telephone systems to VOIP so they can take your calls from anywhere and book to either practice from any number.
New Secure Patient Management and Case File System
We have upgraded the patient filing and case record systems to a new platform called 'Cliniko'. This allows us to have all your records securely hosted and available at both clinics. No more carrying paper files from clinic to clinic! Your file can now be securely accessed by any practitioner or rehabilitation staff member who is authorised to assist you in your recovery.
New Shopping Cart on the Website
The shopping cart on the site has been updated to 'WooComerce'. The cart is powered by Emed and will be shipped from Emed headquarters in Hawthorn. We will still have a great range in the Montrose Clinic, but this is only a small sample of the products we carry online. Check it out – we are interested in your feedback.
Posture Screen – Digitised Postural Assessment
If you have not had it done, we suggest you get an update on how you stand and move. Your posture plays and important part in your health.
We now use state of the art computerised posture analysis technology to accurately and completely assess your posture. Posture Screen is an iPad app that uses digital technology to capture your image and then assess any postural disturbances or imbalances.
Posture Ray EMR Software
We have acquired state of the art X-ray processing software to enhance and optimise the diagnostic quality of digital radiographic images. It is the only software to use the proprietary full spine models developed by the CBP Research team of engineers and mathematicians, published in some of the top journals of the world.
Again, if you have not had this done yet, we recommend an update on your X-rays is the best way to diagnose the state of your spinal health. The new EMR Software allows us to provide the most advanced analysis of your X-rays available in Australia. We have not had a patient yet who is not amazed by the clarity of the report in helping them understand their condition – and what steps are necessary to achieve better health.
The Spinal Centre – Neuro-Musculoskeletal SolutionsThe Spinal Centre provides the Best Natural Medicines, Health Products and Nutritional Solutions to Free You of Pain and Improve Your Spinal Health.The Spinal Centre is a leader in the management and treatment of spinal pain and disability including:
Chronic Back and Neck Pain
Cervical and Lumbar Disc Injuries with or without neruological changes
All forms of arthritis including rheumatoid arthritis, psoriatic arthritis and osteoarthritis
Neurodegenerative diseases such as Parkinson's and Alzheimer's disease
Neuromuscular problems such as chronic back pain, headaches, migraines, neck or spinal pains
Myofascial pain syndromes such as fibromyalgia, diffuse muscular or joint pains
Austistic spectrum disorders including ADD, ADHD, learning difficulties and autism
Fatigue, energy and mood disorders including chronic fatigue and depression
The Spinal Centre focuses on resolution with the development of individualised treatment programs using Conservative and Integrative Medicine; combining genetic, metabolic and nutritional testing with specific natural medicines to enhance your health and achieve your genetic potential.We have helped thousands – Why Not You?