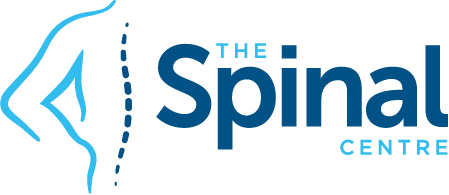 $330,000 Buys Maccas the Tick of Approval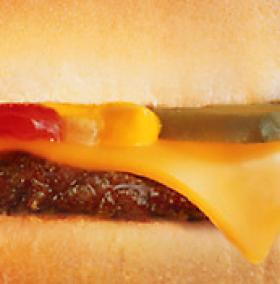 The cynics might call
it nothing more than a public relations exercise, but the fast-food
giant that has repeatedly been chided for contributing to the obesity
epidemic now says it want to be part of the solution.
That, says McDonald's, is the rationale behind coming up with nine meals that have for the first time been given the tick by the National Heart Foundation.
The meals include salads, McNuggets, even a burger or two. But no, you can't get fries with that.
VicHealth chief executive Rob Moodie questioned whether the program was a marketing ploy that would help McDonald's sell more Big Macs by simply getting more people through the golden arches. If that were the case, he said, the Heart Foundation should feel "duped".
"If, on the other hand, this actually led to a change of consumption patterns, then hooray!" he said. "If there's any sense that they're going to simply sell more junk food on the basis of improving their marketability and reputation and using it as a smokescreen, then I would be very concerned."
The meals will be available from February 28 in 737 McDonald's restaurants across Australia.
The fast-food chain has had to make significant changes to its recipes and is paying $330,000 a year to earn the Heart Foundation's tick of approval.
The foundation, a not-for-profit organisation, says the money goes towards the cost of testing the meals to make sure they meet standards and auditing the restaurants.
The national manager of the Heart Foudnation's tick program, Susan Anderson, said it was a world first for McDonald's to change its recipes to meet tough nutrition standards. She said the meals would keep the tick only if the new food combinations were not changed. For instance, salads had to be included in most meals to meet the required vegetable intake.
"The key thing here is we know that 2.7 million meals are sold at fast-food restaurants every day. It's been right on our radar to make sure that we're trying to improve the meal offerings in these outlets," she said.
Ms Anderson said the Heart Foundation wanted McDonald's to offer lots of options for healthier meals, not just one token meal.
Story from The Age, February 6th, 2007.
---
Dr. Hooper's Comment
This is probably the best piece of marketing I have seen in Australia for a long time. The one company that has done more to contribute to the Diabesity Epidemic within Australia that any other, now has "Heart Foundation Approval". What a joke!
McDonald's seemed to be quite happy serving up "meals" loaded with trans fat, sugar and preservatives until Morgan Spurlock did a little film called "Super Size Me". My how things change. Suddenly we had "healthy options" at McDonald's in case we were not feeling like burgers and fries. But guess what, we still eat burgers and fries.
Despite the marketing McDonald's still sells massive amounts of burgers and fries. It seems that even if healthier options are available we still want the stuff full of fat and sugar. And there is a pretty good reason for it – IT IS ADDICTIVE. There is enough research to show that children who are exposed to high sugar and high fat foods will have their body chemistry changed.
"From Breaking the Food Seduction:
Researchers at the Johns Hopkins University in Baltimore tested sugar's effects in an unusual way. Their test subjects were babies who were just one to three days old. Needless to say, none of these tiny infants had ever tasted a doughnut, seen a television commercial for sugary cereals, or made a trip to a convenience store. But they had a very noticeable reaction to sugar. The researchers first placed the infants in their bassinets for five minutes, and, naturally, some began to whimper a bit during this time. Then they gave each baby either a tiny amount of sugar in water or else just plain water, dribbling the fluid into the baby's mouth with a plastic syringe. The effect was almost immediate. Sugar water stopped them from crying. Water alone did nothing."
A pacifier can do that, too, but there is a critical difference: if the pacifier is removed, crying can ensue immediately; but sugar's effect lingers for several minutes, even after the taste is gone. The reason is that sugar causes opiates to be released in the infant's brain, and these naturally calming compounds stay on after the sugar is gone.
What is scary is that fast food company's often call their patrons "users" and not customers or clients etc. The bais methodology is to get more regular users of their product and whenever possible upsize the amount the "user" buys. Great stuff!
The earlier you start your child on a high sugar and high trans fat diet – the more likely they are to become "users" and therefore obese!
The other part of this article that I found interesting is that McNuggets also have the heart foundation tick.
"For instance, you think a standard Chicken McNugget is like this little piece of breast meat with a little flour and breadcrumbs sprinkled on it to make it crunchy, right? Sorry. There's no one place on the chicken that the McNugget comes from. A McNugget is pieced together from the mushed-up little bits of a dozen or more chickens. And then they throw in:
water, modified cornstarch, salt, chicken flavour (yeast extract, salt, wheat starch, natural flavouring (animal source), safflower oil, dextrose, citric acid, rosemary), sodium phosphates, seasoning (natural extractives of rosemary, canola and/or soybean oil, mono- and diglycerides, and lecithin). Battered and breaded with: water, enriched bleached wheat flour (flour, niacin, reduced iron, thiamine mononitrate, riboflavin, folic acid), yellow corn flour, bleached wheat flour, modified corn starch, salt, leavening (baking soda, sodium acid pyrophosphate, sodium aluminum phosphate, monocalcium phosphate, calcium lactate), spices, wheat starch, whey, corn starch. Breading set in vegetable oil. Cooked in partially hydrogenated soybean oil and/or partially hydrogenated soybean oil and/or partically hydrogenated corn oil and/or partically hydrogenatd canola oil and/or cottonseed oil and/or sunflower oil and/or corn oil.
Yummy! There's the partically hydrogenated oil again, as well as dextrose (sugar) and the chicken flavour. Should they really have to add chicken flavour to Chicken McNuggets? What are these mad scientists creating?"