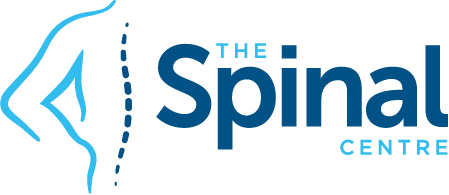 Open Letter To All Patients
A few weeks ago we sent all patients an email introducing to the new Practice Website.
Although it is still a work in progress, we have had some great feedback.
We genuinely appreciate your comments.
If you haven't had a chance to look at proceedings, now is your chance.
While you are at the site please update your password and verify your details if they have changed.
Make sure you update your date of birth, so we can send you a present on the most important day of the calendar. Your Birthday!
We are phasing out birthday letters by snail mail this year. So if you want to stay in the loop (and get your free gifts) make sure you check this in the 'My Dashboard' feature in the top right of screen when you have logged in.
The My Dashboard feature will be the hub of communication from any of the practitioners to you. Important messages, natural medicine or exercise prescriptions will live there.
Please note 'My Dashboard', and all the features described below, are only available if you are logged in as a Clinic Patient or eClinic Patient. Browse to Can't Login if you have lost your password.
Clinic Patient Resources
One of the key features of the new website is the Clinic Patient Resources.
Basically what I have done is take some of the key nutritional information, eBooks, exercise and rehab protocols and made them available to each of my patients.
A few of my more business orientated patients have given me grief, saying that I am giving too much away.
But I believe that if you have attended the practice you should have access to some of the best information to improve your health that I can provide.
Interestingly, two months ago I had a patient who returned to the practice after attending with his wife about six years ago.
At the time his wife received most of our attention because she was in quite a bad way with a significant health crisis. She stabilised well under care and progressed through her rehab.
As spouses do, he was quick to point out that the best health she had been in over the last decade or so, was the period she was under active neuro-muscucuoskeletal care.
At the time, we had discussed a number of nutritional changes (she was off the wheat), they were walking morning and night (basic stuff), hydrating properly and I had given her an exercise protocol.
The exercise protocol was the basic stretch routine and core strengthening floor exercises that I have included in the Stretching and Exercise eBook.
What is interesting is that he also implemented the stretch and rehab programs. He had been using them religiously for the last 6 years interspersing them with our Hydro-program.
Nutritionally he called our eBook; 'Eating to Reduce Inflammation' his Bible – and referred to it consistently to keep his diet on track.
The results; hardly any back pain for years, loss of 15 kilograms in body weight, increased physical fitness (he could now punch out 30 laps with ease) and was able to stop three of his 'heart' medications.
Wow.
Great Stuff.
It is not often that I am lost for words but I was pretty close then.
This story illustrates the impact of what is available, but only if you implement the changes.
So, in an effort to take the barriers to recovery away, I have loaded them as a free resource for all patients who are interested, to achieve better health.
As I always say; 'Your treatment is only as good as your rehab'.
NB: Please note you can only access this feature if you are logged in as a Clinic Patient or eClinic Patient. Browse to Can't Login if you have lost your password.
Complimentary Initial Consultations
Our Practice has been built on word of mouth referrals from our exceptional Patients.
We honour and respect every patient and genuinely appreciate each recommendation or opportunity to serve.
Rest assured, that whom ever you refer to the Practice, my staff and I will always assist them to the best of our ability.
If I can help them, I will.
If I cannot help then I will refer them to a practitioner who can – or at least point them in the right direction to get the help they need.
As a thank you for being my patient I would like to provide a standing Complimentary Initial Consultation Voucher for anyone that you think we should be helping.
You can use this voucher for your friends, spouse, partner, children or grand children.
Again, you can only access this feature if you are logged in as a Clinic Patient or eClinic Patient.
I am happy to give of my time to assist you and provide this Initial Consultation at my own cost.
I have a number of patients that have used the voucher for their entire extended family and have been able to save a great deal in assisting the health of loved ones.
I often get asked why do I do this, browse on for the answer.
The Spinal Centre Online Shop
Over recent months we have been steadily loading the 1000's of products that we use within the practice, and they are now available online.
Some of you may not be aware that we carry so much stock, but we actually run one of the largest private practice dispensaries in Australia.
You just cannot see it because most of the products are 'Practitioner Only' and we don't have the room to display all the products.
Also, if you are attending the Practice, I don't want you to feel like you have to climb through a health food store to get your care.
Nonetheless, we have an increasing number of patients that consult with us online in the eClinic and Natural Medicine Store.
Now, we have not been able to work out how to do Chiropractic or Acupuncture down a phone line, but for those geographically isolated or who are unable to attend the practice physically the eClinic is a great health resource.
So, I am asking for your help.
I would like you to give The Spinal Centre Online store a whirl.
As a special introductory offer I will set a discount of 25% OFF until Friday April 4th.
The discount code is: 'Welcome' (without the apostrophes) and active from March 26. You will need to put in the code at check out.
Now, a couple of things.
This only available for the online store. It is not available in the Clinic.
Please don't ask the Reception team to match the price – they cannot. And they are too busy with patients to dispense so many products.
Finally, this is an introductory offer and a thank you for giving the online store a go. As you can imagine, with so many products, we are still cleaning up images and some of the url links.
So if you see anything please use the Contact Us form to make the site tip top. 
Finally 
Take a moment to check in and review the Blog from time to time. Once the formatting and editing of the site settles down I will use it a forum to discuss some of the health issues facing patients today.
The Blog is also the bulletin board for the Clinic. So any changes or modifications to the goings on in the Practice will be noted in the Blog.
I have loaded the very popular Spinal Work Shop Series dates for the year. Not only are essential for all new patients and a great forum of introduction to those thinking of attending the practice – I believe each patient should do a Workshop at least every 2 or 3 years.
The next Spinal Workshop is on Thursday. Is it time for You to do a refresher?
Be sure to book with Reception – as seats are now very limited.
So that is it for now.
Be sure to access use the Special Discount of 25% OFF on the eStore – it will save you heaps on your natural medicines.
Also, review the Clinic Patient Resources. Downloading and using just ONE of the books could be enough to change your life. Make sure you are logged in to view the resources.
Warm Regards,
Dr. Warrick R. Hooper
Doctor of Chiropractic and Chinese Medicine Practitioner
The Spinal Centre – Neuro-Musculoskeletal SolutionsThe Spinal Centre provides the Best Natural Medicines, Health Products and Nutritional Solutions to Free You of Pain and Improve Your Spinal Health.The Spinal Centre is a leader in the management and treatment of spinal pain and disability including:
Chronic Back and Neck Pain
Cervical and Lumbar Disc Injuries with or without neruological changes
All forms of arthritis including rheumatoid arthritis, psoriatic arthritis and osteoarthritis
Neurodegenerative diseases such as Parkinson's and Alzheimer's disease
Neuromuscular problems such as chronic back pain, headaches, migraines, neck or spinal pains
Myofascial pain syndromes such as fibromyalgia, diffuse muscular or joint pains
Austistic spectrum disorders including ADD, ADHD, learning difficulties and autism
Fatigue, energy and mood disorders including chronic fatigue and depression
The Spinal Centre focuses on resolution with the development of individualised treatment programs using Conservative and Integrative Medicine; combining genetic, metabolic and nutritional testing with specific natural medicines to enhance your health and achieve your genetic potential.We have helped thousands – Why Not You?