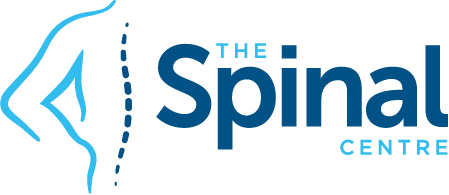 Paleo ANZAC Biscuits
ANZAC Day is slowly creeping up on us so I thought it was about time I started hunting for a healthy alternative to the traditional ANZAC biscuit. As you probably know, here at The Spinal Centre, we're lovers of the grain free, refined sugar free and junk free life! So here's a super simple recipe for healthier ANZAC biscuits that are just as good as the real deal without all the grains or sugar. For step-by-step instructions click the link below.

Paleo ANZAC Biscuits
Serves: 12 Biscuits
Prep Time: 10 min | Cook Time: 35 min | Total Time: 45 min
Ingredients
1 cup almond meal
1 cup unsweetened desiccated/shredded coconut
1 cup walnuts chopped finely (the original recipe uses almonds)
1/4 cup coconut oil
1/4 cup honey
1 tsp. baking powder
1 tsp. water
Recipe and Image sourced from themerrymakersisters.com
The Spinal Centre – Neuro-Musculoskeletal SolutionsThe Spinal Centre provides the Best Natural Medicines, Health Products and Nutritional Solutions to Free You of Pain and Improve Your Spinal Health.The Spinal Centre is a leader in the management and treatment of spinal pain and disability including:
Chronic Back and Neck Pain
Cervical and Lumbar Disc Injuries with or without neruological changes
All forms of arthritis including rheumatoid arthritis, psoriatic arthritis and osteoarthritis
Neurodegenerative diseases such as Parkinson's and Alzheimer's disease
Neuromuscular problems such as chronic back pain, headaches, migraines, neck or spinal pains
Myofascial pain syndromes such as fibromyalgia, diffuse muscular or joint pains
Austistic spectrum disorders including ADD, ADHD, learning difficulties and autism
Fatigue, energy and mood disorders including chronic fatigue and depression
The Spinal Centre focuses on resolution with the development of individualised treatment programs using Conservative and Integrative Medicine; combining genetic, metabolic and nutritional testing with specific natural medicines to enhance your health and achieve your genetic potential.We have helped thousands – Why Not You?