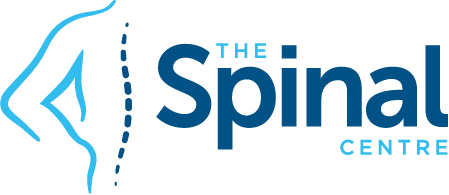 The Real Meal Revolution
Highly Recommended Book to Begin Your Nutritional Journey
The Real Meal Revolution is a fantastic book for all patients to begin your journey to better nutrition, reducing inflammation, managing blood sugar levels and insulin resistance.
We often recommend The Real Meal Revolution as one of the first books for patients to read about nutrition.
Authored by esteemed Professor Tim Noakes, an award winning endurance athlete chef Jonno Proudfoot, and well credentialed nutritionist Sally-Anne Creed, this book is an easy to read guide to Low Carbohydrate High Fat eating (LCHF).
With easy to follow logic, great recipes and photos, shopping lists and tips, as well as a robust chapter on the science for those of us that are nerds.
To quote Time Magazine; 'We've been told for years that eating fat is bad for us, that it is a primary cause of high blood pressure, heart disease and obesity. The Real Meal Revolution debunks this lie and shows us the way back to restored health through eating what human beings are meant to eat.
This book will radically transform your life by showing you clearly, and easily, how to take control of not just your weight, but your overall health, too – through what you eat. And you can eat meat, seafood, eggs, cheese, butter, nuts . . . often the first things to be prohibited or severely restricted on most diets.
This is Banting, or Low-Carb, High-Fat (LCHF) eating, for a new generation, solidly underpinned by years of scientific research and by now incontrovertible evidence.
This extraordinary book, already a phenomenal bestseller, overturns the conventional dietary wisdom of recent decades that placed carbohydrates at the base of the supposedly healthy-eating pyramid and that has led directly to a worldwide epidemic of obesity and diabetes. Both a startling revelation, and as old as humanity itself, it offers a truly revolutionary approach to healthy eating that explodes the myth, among others, that cholesterol is bad for us.
This is emphatically not just another unsustainable, quick-fix diet or a fad waiting to be forgotten, but a long-delayed return to the way human beings are supposed to eat.'
Dr. Hooper's Comment
We highly recommend this book. It is easy to read and will give you practical tips and tricks to implement the 'Banting' or Low Carbohydrate Eating Protocols we use in the Practice.
It is a good blend of easy to read information, with some recipes, good photos and then a chunky chapter on the science at the end.
Use this book to begin your nutritional journey for better health. It is available on Amazon and Apple Books platforms. A hard copy may be a good idea as it is a great reference and cook book.
The Spinal Centre – Neuro-Musculoskeletal SolutionsThe Spinal Centre provides the Best Natural Medicines, Health Products and Nutritional Solutions to Free You of Pain and Improve Your Spinal Health.The Spinal Centre is a leader in the management and treatment of spinal pain and disability including:
Chronic Back and Neck Pain
Cervical and Lumbar Disc Injuries with or without neruological changes
All forms of arthritis including rheumatoid arthritis, psoriatic arthritis and osteoarthritis
Neurodegenerative diseases such as Parkinson's and Alzheimer's disease
Neuromuscular problems such as chronic back pain, headaches, migraines, neck or spinal pains
Myofascial pain syndromes such as fibromyalgia, diffuse muscular or joint pains
Austistic spectrum disorders including ADD, ADHD, learning difficulties and autism
Fatigue, energy and mood disorders including chronic fatigue and depression
The Spinal Centre focuses on resolution with the development of individualised treatment programs using Conservative and Integrative Medicine; combining genetic, metabolic and nutritional testing with specific natural medicines to enhance your health and achieve your genetic potential.We have helped thousands – Why Not You?