Employment Opportunities
We are always on the look out for exceptional practitioners to join our team. Our patient base is well established with potential for enormous growth in the future.
Both Clinics, in Hawthorn and Montrose, are located in key areas on very busy roads with tremendous exposure for passing trade. We also offer an exceptional, fully professional team which provides ongoing support and streamlined patient management procedures.
The positions available are extremely flexible and have the potential to be tailored for your needs. What is important to us is finding the "right person" to fit in with the team, rather than someone to fill sessions.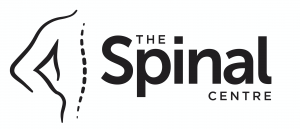 Chiropractor or Osteopath Required
Vibrant, Busy, Interesting and Rewarding Clinical Work
Great Team and Fascinating Patients
Unique Style of Spinal Corrective Care and Rehabilitation Centre
We are looking for a competent and passionate Osteopath or Chiropractor to join our Spinal Rehabilitation Team.