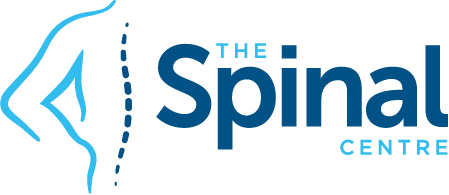 Transporting Probiotics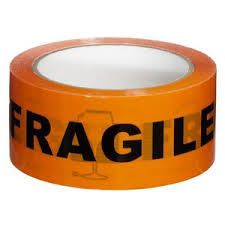 Probiotic products are a live culture and generally should be kept cool or stored in the refrigerator. We recommend that you purchase a freezer bag to be sent with any probiotic purchase on the site. The freezer bag will help keep the probiotic cold for approximately 2 to 3 days during delivery.
To purchase a reusable freezer bag, along with the the probiotic product that you select, simply select 'freezer bag' as part of the purchase. Please note that if the 'freezer bag' option is not selected then the probiotic product you order will be sent without a freezer bag.
If the probiotic product is allowed to warm to room temperature or higher, there can be a sight loss of approximately 1% of the population of the bacteria for each 24 hour period it is above 30 degrees.
Whilst we identify that there are limitations with the freezer bag, it still represents the most cost effective method to transport probiotics. We are currently investigating other methods of shipping this type of product, but the significantly increased cost of postage and packaging may only give another day of cool temperatures. If we come up with a better solution we will incorporate it within our site, and make it an option for shipping, much like the freezer bag.
So what can be done to ensure the probiotic product arrives in the best possible shape?
From our end, we always send probiotic products to Australia Post, just before their scheduled delivery run. If we receive an order just before a weekend (especially a long weekend), we may choose to hold off sending the product, to avoid it sitting in the depot over a (long) weekend. Whenever possible, all interstate, or international probiotic orders are sent by air. It's pretty cold in the cargo bay of the aircraft.
Our average delivery time for orders within Australia is about 2 to 4 working days. The further away you are from us the longer the delivery time. So, if possible, consider generating a probiotic order at the start of the week, rather than later. And avoid your products sitting at the post office over the weekend.
Make sure you are available to collect your order. An obvious one, but frequently over looked. Australia Post are going to deliver during business hours. If you are not home during business hours then a card is usually left at your home and then you will have to pick up the order the next working day. Consider your delivery address. You can always change it from order to order at checkout, as required.
As long as you store the product in the fridge, after it is opened, the loss with be fairly minimal. In fact many health food stores and chemists, store their products at room temperature. They only place them in the refrigerator for display purposes. ALL our probiotics are stored in a controlled environment. Keep it in perspective, considering the incredible strength of the products we provide, they will still have tremendous therapeutic power.
A point worth considering is that I always prescribe probiotics for patients that are travelling overseas. Especially to places such as Bali and India. Nothing can ruin a holiday more than a bad case of 'Bali Belly' – travellers diarrhoea or bacteria gastroenteritis. The BEST way to avoid ANY stomach upsets is to use a quality probiotic product before, during and after your trip. These style of countries are often extremely hot and the product may not really spend much time in the fridge. But they STILL WORK – really well in fact.
In all patients I have prescribed probiotics, and they have taken them, have all avoided significant gastrointestinal upsets. Without exception. As for many of those patients, they had no way of cooling anything – let alone getting fresh water.
Special data for Metagenics Probiotics
Trials carried out by Health World show that Metagenics probiotics are able to be left in 30 degree heat for two weeks without any harm to the bacteria provided they are refrigerated thereafter.
Heat Stable Probiotics
There are also a number of probiotic formulae that are heat-stable, meaning that they do not have to be stored in the refrigerator.
This may be a worthwhile consideration if a travelling abroad, or do not have access to refrigeration.
The best heat stable probiotics can be found in the store under Spinal Centres Best products.