Thursday, October 10th, 2019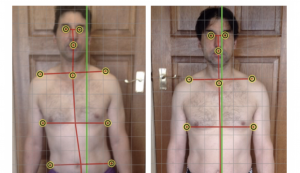 Case History: Chronic Lower Back Pain, Disc Herniation and Prolapse
This is not a testimonial. This is a Case Study of a real patient who attended the Practice.
Mr. B. is a 47 year old male factory worker that attended the Practice with acute debilitating lower back pain and disability. His diagnosis was that of lower back disc injuries (L3, L4 and L5). He was suffering chronic spinal pains, mid back and lower back pain with associated myofascial (muscle) weakness in the lumbopelvic region.
Tuesday, September 24th, 2019
Impaired Trunk Posture in Women With Fibromyalgia Pain
Increased Thoracic Kyphosis and Sagittal In-Balance ==> Increased Chronic Pain
A recent paper prepared out of the University of Valencia and Miguel Hernández University, Spain has been published through PubMed by Sempere-Rubio N and Aguilar-Rodríguez M et. al. It investigates the relationship of mid back posture, thoracic kyphosis and forward head carriage in patients with Chronic Pain and Fibromyalgia Syndromes.
Monday, September 16th, 2019
Continue to Strengthen and Stabilise Your Spine
Spinal Reconstructive Care is designed to further strengthen and stabilise your spine. With decreased pains and better mobility, true healing, spinal correction and restoration of health can occur.
Spinal Reconstructive Care usually involves one session per week to one session per fortnight for most adult patients. Reviews are usually conducted depending on the health goals of the patient and complexity of spinal injuries.
The Key Benefits of Spinal Reconstructive Care:
To Build on the work of the Initial Intensive Care and Corrective Care Programs.
Continue your Postural and Structural Correction.
Continue Strengthen and Stabilise  Your Spine.
Improve Core Strength and Stability.
Continue to retrain muscle, ligaments and joint structures to achieve a more permanent Correction.
Thursday, August 8th, 2019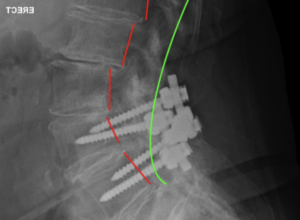 Case History: How We Help If You've Had Back Surgery.
Mrs. A is a 78 year old patient who attended the practice with chronic lower back pains and general disability. She had FOUR (4) lower back surgeries. The patient was due for surgery number five but decided on a different, more conservative path.
Looking at the X-ray of the lower back, you will note she had multiple fusions with metal rods. The metal fixations were 'power drilled' into the spine with four large self tapping screws. The screws hold two plates across the base of the spine.
Saturday, July 6th, 2019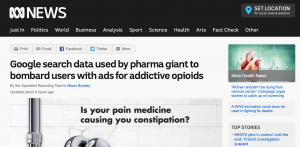 Google Search Data used by Pharma Giant to Bombard Users with ads for Addictive Opioids.
ABC News had highlighted Munipharma, a manufacturer of highly addictive painkillers has been using data-matching techniques to track people's Google health searches and target them with ads that increase in intensity until they respond.
Pharmaceutical company Mundipharma uses health searches on Google to target ads
The ads appear in web browsers and indirectly reference a brand of addictive oxycodone
The banner ads get more intense until people click on them
Thursday, January 24th, 2019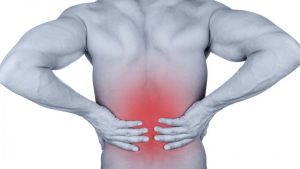 New ANZCA Recommendations – Don't Use Drugs, See a Chiropractor!
Brand New Guidelines have been issued by the Faculty of Pain and Medicine in the Australian and New Zealand College of Anaesthetists (ANZCA) for the treatment of chronic pain and disability.
The new recommendations will have wide reaching effects and impact all medical practitioners (GP's) and allied health professionals in Australia and New Zealand.
The guidelines relate to the management of all forms of pain. From back, neck and spinal pain, non-cancer pain, to those with neuropathic pains.
What is interesting is that Chiropractors have been championing most of  these recommendations for decades.
Tuesday, July 17th, 2018
Case History: Chronic Lower Back Pain, Forward Head Carriage and 'Australian Posture'
Mr. M. is a 44 year old male sales and office worker who attended the Practice.  Yes a real patient, real person.
He was suffering with chronic lower back pain (CLBP). He had been enduring spinal pain for 25 years and things were getting progressively worse.
In terms of postural distortion; Mr. M. had what we affectionally call an 'Australian Posture'. Australian Posture is something we commonly see in Practice and is a driver of many lower back and neck conditions.
Australian Posture is the forward translation of the torso and head forward of the vertical green axis line, in the manner you see below. Not only does this create tremendous pressure on the lower back, but also the neck and shoulders.