Tuesday, October 23rd, 2018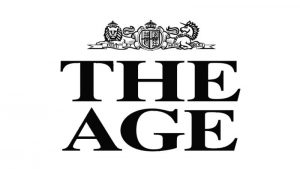 CBP Featured in Lifestyle Magazine of The Age Newspaper
A recent article featured in The Age, explored one reporter's experience with the 'new Chiropractic trend' Chiropractic BioPhysics.
Having tried standard Chiropractic, the reporter Sue Williams describes her experience with Dr. Alex Hopwood, a Chiropractic BioPhysics practitioner or 'Corrective Chiropractor'.
Of interest is that Dr. Hooper and Dr. Hopwood trained together in America, completing the intensive CBP certification program at The Ideal Spine Centre in Boise.
This is an interesting first hand account of what it is like to receive CBP care.
Note that @ The Spinal Centre, the entire clinic is focused on the Postural and Structural Correction of CBP. In particular, the Hawthorn Spinal Centre, is built from the 'ground up' encapsulating the very best features of the larger rehabilitative centres in the USA.