Tuesday, November 20th, 2018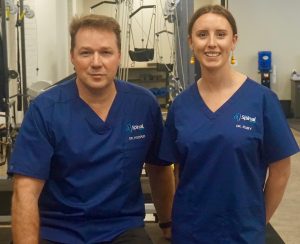 G'Day. There are a number of new and exciting changes within The Spinal Centre that we thought you might like to know about.
These changes will benefit you and your family's care within the Practice.
We have assembled a fantastic and dynamic team to assist the individual needs of all patients. Indeed, we are getting some of the best results I have seen in 20 years of Practice.
With the Enhanced Practice Team we can help, and keep you feeling great again.
Shared Care with The Enhanced Practice Team: Dr. Ruby and Jared
Patient Health and Wellbeing Dashboard
Online portal for Documents and Test results for Patients
New Increased Hours for Adjusting and Spinal Rehabilitation