Sunday, April 20th, 2014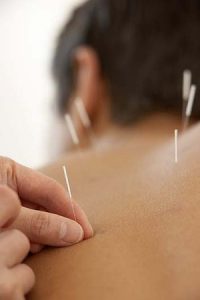 A number of patients recently have been commenting on the recent publicity Acupuncture  has been receiving in the news lately.
Acupuncture is just as good as drugs at relieving pain in people's lower backs and from sprained ankles and migraines, a ground-breaking hospital trial has found.
The extraordinary finding could open the door to Australian hospitals offering the low-cost Chinese medicine therapy used by more than 1 billion people worldwide for pain relief, particularly in Asia.
Acupuncture has been trailed in the emergency department of a number of leading Melbourne Hospitals, including the Alfred, Northern, Cabrini and Epworth.
The purpose of the trial is to see if acupuncture could relieve acute pain in patents presenting to hospital and how it would compare to the normal drug protocols.