Tuesday, July 10th, 2018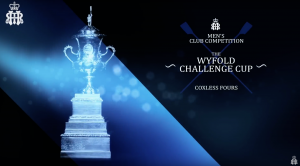 Mercantile has only ever won one event at Henley Royal Regatta, and that was back in 1988.
Unfortunately, today was not the day for Mercantile. Seemed a little flat off the start and then failed to capitalise or show the aggressive and slippery style of former races.
Full credit to Molesy who had some very experienced campaigners with multiple attempts at winning Henley.
Again, very kind words from the commentary team at 1.45 regarding the heritage of Mitchell Hoper, Mercantile and Australian Rowing.
Tuesday, July 10th, 2018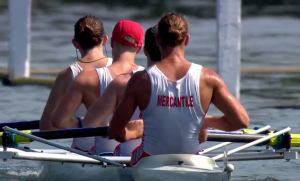 Mercantile put in a very impressive performance racing against Thames 'A' in the semi finals of the Wyfold Cup at the Henley Royal Regatta.
Proving very slippery at the start, Mercantile opened up a lead by the end of the Island and built from there.
According to the commentators the Mercantile crew was smooth, long, very classy performance. Right up until the small crisis at 3.30 with their steering.
Saturday, July 7th, 2018
Day 3 for Mercantile; a closer race to a talented T. Scullers crew.
Friday, July 6th, 2018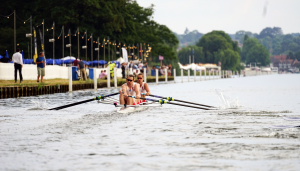 Mercantile put on a very dominant display against some previous Henley winners from Bewdley.
Very early lead to Mercantile by the Island and then settled for the paddle home.
Some entertaining commentary at 3.10 about Mitchell Hooper in the 3 seat who had a 'brother' (cousin) racing for Cambridge. Mitchell is apparently working as blacksmith on a beef farm. Not sure how he fits in time to study at Monash.
Great win for Mercantile today.
Thursday, July 5th, 2018
The Mercantile four competing in the Wyfold Cup are:
Stroke – Angus Maloney
Three – Mitchell Hooper
Two – Jack Kelly
Bow –  Ben Canham
The four raced superbly today to easily win their first round. They flew off the start and settled down well many, many lengths in front.
The "Rowing Dynasty" discussion at 3.50 by the commentators is very generous to Dr. Hooper and the family. Much appreciated.