Monday, January 2nd, 2017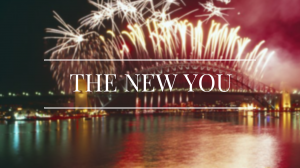 Start the new year right by committing to a healthier Chiropractic lifestyle. A few simple and practical lifestyle changes can make a positive impact on your health and can also prevent you from experiencing a painful injury in the year ahead.
Wednesday, December 14th, 2016
The day to day use of technology, often spending hours hunching over, slouching down and excessively flexing your neck can cause both damage and deterioration of the spine.  Chin Tucks are perfect for specifically targeting the muscles in your neck which assists in reversing the damage while improving both stability and functional strength.