Friday, July 26th, 2019
Text Courtesy of Australian Rowing
The U23 Men's Eight had a late change with Alexander Jeremijenko being replaced with team-mate Mitchell Hooper. Hooper, who is part of Australia's U23 Men's Coxed Four that won their heat yesterday (Wednesday) to progress straight to Saturday's A-Final, will be doubling up and racing both the U23 Men's Coxed Four and the U23 Men's Eight.
Friday, July 26th, 2019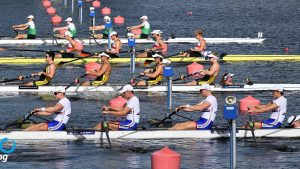 "Straight off the start in Heat Two, Australia took the lead and them moved into a stroke rate of 39. The Australians maintain this going into the halfway. Great Britain, Germany and Ireland followed all tightly packed together. Then Ireland made a move going through the 1000m. They grabbed two seats on Germany.

Great Britain went with them and were now even with Ireland. Australia were still the fastest moving boat on the water, with the highest rate – 38. Then Germany must have wanted back in and made a move. They got their bow past Ireland and Great Britain and tried to close the gap that Australia had."
Friday, July 12th, 2019
Congratulations to Ben and Mitchell on Australian Team Selection
Patients of the Practice, Mitchell Hooper and pair partner Ben Canham have been selected to represent Australia at the 2019 World Rowing Championships, taking place in Florida this month.
After a highly successful season, representing Mercantile Rowing Club, Mitchell and Ben have been selected with Adam Bakker, Angus Dawson and Caitlyn Hockings to compete in the Mens Coxed Four division.
Tuesday, July 10th, 2018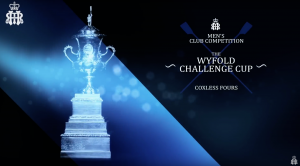 Mercantile has only ever won one event at Henley Royal Regatta, and that was back in 1988.
Unfortunately, today was not the day for Mercantile. Seemed a little flat off the start and then failed to capitalise or show the aggressive and slippery style of former races.
Full credit to Molesy who had some very experienced campaigners with multiple attempts at winning Henley.
Again, very kind words from the commentary team at 1.45 regarding the heritage of Mitchell Hoper, Mercantile and Australian Rowing.
Tuesday, July 10th, 2018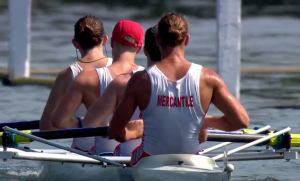 Mercantile put in a very impressive performance racing against Thames 'A' in the semi finals of the Wyfold Cup at the Henley Royal Regatta.
Proving very slippery at the start, Mercantile opened up a lead by the end of the Island and built from there.
According to the commentators the Mercantile crew was smooth, long, very classy performance. Right up until the small crisis at 3.30 with their steering.
Thursday, July 5th, 2018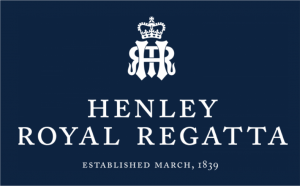 Background Information on The Regatta
The Spinal Centre is proud to announce Mitchell Hooper, son of Dr. Warrick Hooper will be Representing Mercantile Rowing Club and Australia in The Wyfold Challenge Cup for men's fours at The Henley Royal Rowing Regatta.
The Mercantile four competing in the Wyfold Cup are:
Stroke – Angus Maloney
Three – Mitchell Hooper
Two – Jack Kelly
Bow –  Ben Canham
We have been asked by a number of patients to provide some back ground and updates to the racing of our boys overseas. So, who better to provide a course guide, than Sir Matthew Pinsent and Sir Steve Redgrave.