Thursday, November 15th, 2018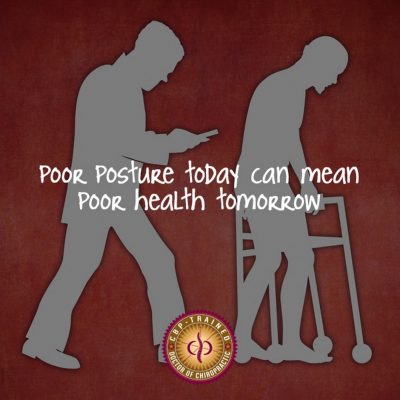 The way you stand, walk and sit today have a long term effect. Next time you're walking down the street looking down at your phone consider what the long term effect of that action might be.
Your Posture and Your Health are Connected. 
Tuesday, October 23rd, 2018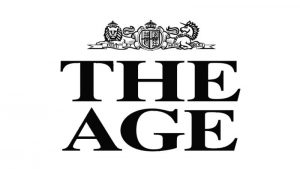 CBP Featured in Lifestyle Magazine of The Age Newspaper
A recent article featured in The Age, explored one reporter's experience with the 'new Chiropractic trend' Chiropractic BioPhysics.
Having tried standard Chiropractic, the reporter Sue Williams describes her experience with Dr. Alex Hopwood, a Chiropractic BioPhysics practitioner or 'Corrective Chiropractor'.
Of interest is that Dr. Hooper and Dr. Hopwood trained together in America, completing the intensive CBP certification program at The Ideal Spine Centre in Boise.
This is an interesting first hand account of what it is like to receive CBP care.
Note that @ The Spinal Centre, the entire clinic is focused on the Postural and Structural Correction of CBP. In particular, the Hawthorn Spinal Centre, is built from the 'ground up' encapsulating the very best features of the larger rehabilitative centres in the USA.
Tuesday, July 17th, 2018
Case History: Chronic Lower Back Pain, Forward Head Carriage and 'Australian Posture'
Mr. M. is a 44 year old male sales and office worker who attended the Practice.  Yes a real patient, real person.
He was suffering with chronic lower back pain (CLBP). He had been enduring spinal pain for 25 years and things were getting progressively worse.
In terms of postural distortion; Mr. M. had what we affectionally call an 'Australian Posture'. Australian Posture is something we commonly see in Practice and is a driver of many lower back and neck conditions.
Australian Posture is the forward translation of the torso and head forward of the vertical green axis line, in the manner you see below. Not only does this create tremendous pressure on the lower back, but also the neck and shoulders.
Monday, April 16th, 2018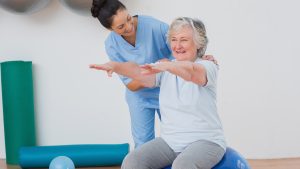 We have being using Whole body Vibration (WBV) at the Clinic for may years with great results. Stretching, Strength Work, Core Stability, Pelvic Stability, Falls Prevention, Flexibility, Spinal Rehabilitation, Muscle Reactivation – it has got it all.
Monday, March 20th, 2017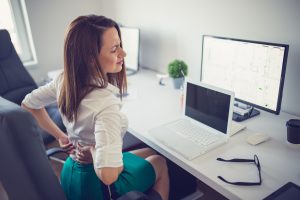 Most of us are in the same predicament – sitting at a desk for 8 hours a day, hunched over the keyboard with our necks bent in unnatural positions.
In truth, our backs were not designed to spend long periods of time sitting at desks. Spending 6 to 8 a day in front of the computer can lead to shoulder, arm, hand and neck problems, as well as issues with balance and co-ordination. Here, in this article, we discuss how office-workers can avoid back pain with a few simple changes to their routine.