Friday, February 1st, 2019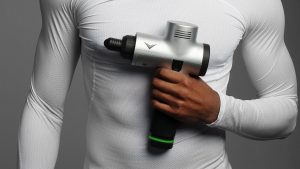 The Hypervolt is a state-of-the-art hand held percussive treatment tool we use to assist patients in The Spinal Centre. Hypervolt represents some of the latest technologies, direct from America, to relieve muscle soreness, stiffness and significantly decrease pain.
So, if it is a new, nifty and tremendously useful technology – then of course we use it @ The Spinal Centre.
Sunday, December 16th, 2018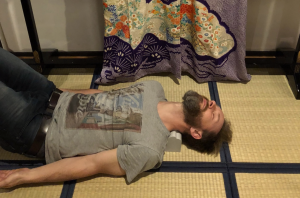 Where is Your Denny? Japan.
For Spinal and Postural Correction that continues outside the Practice, Denneroll provides a scientifically valid and clinically effective spinal orthotic to enhance your health.
Fifteen to twenty minutes is all that is required to achieve good curve correction.
It is an integral part of your care. Remember to get the best results – you will have to do your home work.
This is Dean using his Denny while away in Japan. We are not sure if he was actually travelling or just threw out his bed at home. He assures us he was OS.
Tuesday, October 23rd, 2018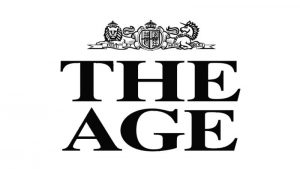 CBP Featured in Lifestyle Magazine of The Age Newspaper
A recent article featured in The Age, explored one reporter's experience with the 'new Chiropractic trend' Chiropractic BioPhysics.
Having tried standard Chiropractic, the reporter Sue Williams describes her experience with Dr. Alex Hopwood, a Chiropractic BioPhysics practitioner or 'Corrective Chiropractor'.
Of interest is that Dr. Hooper and Dr. Hopwood trained together in America, completing the intensive CBP certification program at The Ideal Spine Centre in Boise.
This is an interesting first hand account of what it is like to receive CBP care.
Note that @ The Spinal Centre, the entire clinic is focused on the Postural and Structural Correction of CBP. In particular, the Hawthorn Spinal Centre, is built from the 'ground up' encapsulating the very best features of the larger rehabilitative centres in the USA.
Thursday, October 11th, 2018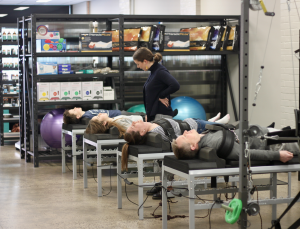 Dr. Ruby Attending To Spinal Rehabilitation
With the increase use of mobile technology it is more important than ever to have your children checked to ensure their spine is growing with normal alignment. 
Hours spent in front of a screen, heads bent forward, shoulder hunched with anterior head carriage can reverse the lordotic curve within the neck. Loss of the normal cervical (neck) curve can create a lot of strain on the neck and shoulders – even generating headaches.
Loss of cervical curve is easily reversed with mirror image correction and simple traction protocols.
It is so easy – the whole family can do it. Under the watchful eye of our rehab team member – Dr. Ruby.
Wednesday, July 18th, 2018
It is with great pleasure that we introduce Avon, an Exercise Physiologist who has joined The Spinal Centre Rehabilitation Team.
Av completed his Bachelor of Exercise Science and in Rehabilitation at Edith Cowan University in Perth, Western Australia.
Av has been working closely with Dr. Hooper, Dr. Ruby and our Chiropractic Intern Jared as part of the Rehabilitation Team – particularly @ The Montrose Spinal Centre.
Tuesday, July 3rd, 2018
It is with great pleasure The Spinal Centre announces the arrival of Dr. Ruby.
Ruby is an Osteopath who completed her Bachelor of Clinical Science and Masters of Osteopathy at Victoria University, graduating in 2017. You may have noticed Ruby busily working with the Rehabilitation Team over recent months.
Wednesday, April 4th, 2018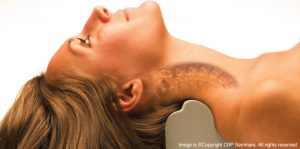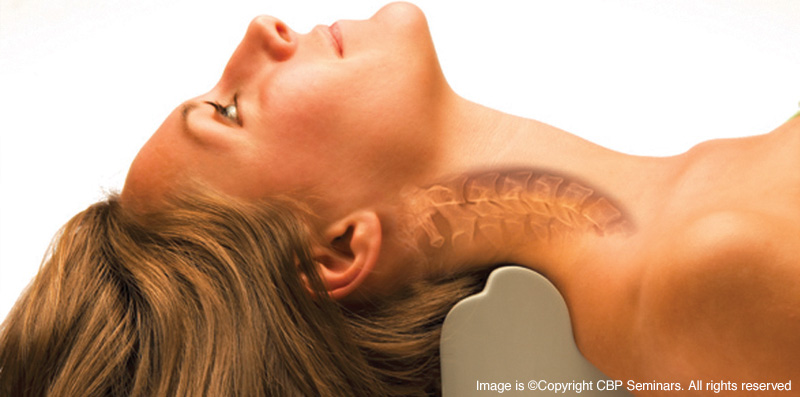 For effective spinal health care that continues outside of your practice, the Denneroll Spinal Orthotics provide an effective stretch to your muscles and your spine. Used consistently, these simple products can change your spine towards better health.