Wednesday, May 6th, 2020

PUBLISHED: PhysioTherapy 2011; 97 Supplement: 846-847. https://www.researchgate.net/publication/258226733
AUTHORS: Moustafa IM, Diab AM, Ahmed A, Harrison DE.
CONCLUSIONS: Improved lordosis in the study group was associated with significant improvements in nerve root function, VAS rating, and translational and rotational motions of the lower cervical spine.
Only in the study group were the results maintained at long-term follow up.
IMPLICATIONS: Appropriate physical rehabilitation for Cervical Spondylotic Radiculopathy should include cervical sagittal curve correction, as it is may to lead greater and longer lasting improved function.
Saturday, May 2nd, 2020

Chiropractic BioPhysics leads the way with Scientific Research
Surgeons, Neurologists and Physiotherapists supporting Postural and Structural Correction
We are in exciting times with regard to Chiropractic BioPhysics Research and our clinical work @ The Spinal Centre. Multiple landmark papers and clinical trials have been recently published that will enhance the care of all patients attending the Practice.
To kick off the year – and it is a particularly ground breaking study – is the link between increased blood flow to the brain after restoring the curve with in the neck.
That's right! Increased Cerebral Blood Flow, evidenced on brain magnetic resonance angiogram, following correction of Cervical Lordosis.
Sunday, January 12th, 2020

PUBLISHED: BMC Musculoskelet Disord. 2018 Nov 12;19(1):396. doi: 10.1186/s12891-018-2317-y. Pub Med: https://www.ncbi.nlm.nih.gov/pubmed/30419868
AUTHORS: Moustafa IM, Diab AA, Hegazy F, Harrison DE.
CONCLUSION: The addition of the denneroll cervical orthotic to a multimodal program positively affected chronic myofascial cervical pain syndrome (CMCPS) outcomes at long term follow up.
Friday, January 10th, 2020

PRESENTED: Proceedings of the 14th biennial congress of the World Federation of Chiropractic, March 15-18, 2017. Pub Med: https://www.ncbi.nlm.nih.gov/pmc/articles/PMC5345783/
AUTHORS: Moustafa IM, Diab AAM, Taha S, Harrison DE.
CONCLUSION: Improvement of cervical spine alignment has an effect on central conduction time.
Thursday, January 9th, 2020

PUBLISHED: Neurosurgery. 2011 May;68(5):1309-16; discussion 1316. doi: 10.1227/NEU.0b013e31820b51f3. PUB MED: https://www.ncbi.nlm.nih.gov/pubmed/21792113
AUTHORS: Villavicencio AT, Babuska JM, Ashton A, Busch E, Roeca C, Nelson EL, Mason A, Burneikiene S.
RESULTS:  Patients who had maintained or improved segmental sagittal alignment, regardless of graft type, achieved a higher degree of improvement in Short Form-36 Physical Component Summary and Neck Disability Index scores. This was statistically significant (P < .038).
CONCLUSION:  Maintaining a consistent segmental sagittal alignment or increasing segmental lordosis was related to a higher degree of improvement in clinical outcomes.
Spinal Centre Note: Appears surgeons are picking up what Chiropractic BioPhysics practitioners have been talking about. Well done.
Monday, September 16th, 2019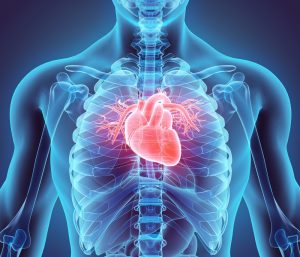 Whole Body Vibration and Heart Disease
Whole Body Vibration (WBV)  is an exercise platform used within the Practice for many years. Interesting new studies are always emerging about the impact WBV may have on a range of conditions – including Sports and Spinal Rehabilitation.
In a recent article published by SciELO The Scientific Electronic Library Online, a collection of Brazilian scientific journals, looked at the effect of WBV and Cardiovascular Disease, Stroke Rehabilitation and Mobility.
Monday, September 16th, 2019
Continue to Strengthen and Stabilise Your Spine
Spinal Reconstructive Care is designed to further strengthen and stabilise your spine. With decreased pains and better mobility, true healing, spinal correction and restoration of health can occur.
Spinal Reconstructive Care usually involves one session per week to one session per fortnight for most adult patients. Reviews are usually conducted depending on the health goals of the patient and complexity of spinal injuries.
The Key Benefits of Spinal Reconstructive Care:
To Build on the work of the Initial Intensive Care and Corrective Care Programs.
Continue your Postural and Structural Correction.
Continue Strengthen and Stabilise  Your Spine.
Improve Core Strength and Stability.
Continue to retrain muscle, ligaments and joint structures to achieve a more permanent Correction.