Monday, September 16th, 2019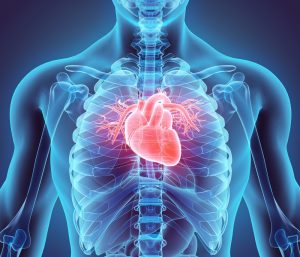 Whole Body Vibration and Heart Disease
Whole Body Vibration (WBV)  is an exercise platform used within the Practice for many years. Interesting new studies are always emerging about the impact WBV may have on a range of conditions – including Sports and Spinal Rehabilitation.
In a recent article published by SciELO The Scientific Electronic Library Online, a collection of Brazilian scientific journals, looked at the effect of WBV and Cardiovascular Disease, Stroke Rehabilitation and Mobility.
Sunday, August 25th, 2019
Nerve Damage in the Neck Related to Posture Balance
Sagittal Balance Matters For Neck Nerve Damage
A recent paper presented to World Neurosurgery, Science Direct and published through the PubMed investigates the relationship of posture and compression of the spinal cord in the neck.
As a Corrective Chiropractor, utilising postural and structural correction techniques of Chiropractic BioPhysic, this is one of many papers on PubMed, validating what we do.
Friday, February 15th, 2019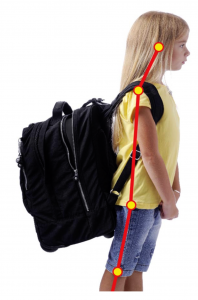 Avoid Spinal Damage In Your Kids with a FREE CHECK.
With the School Year Upon Us It Is Time To Consider Your Child's Spinal Health.
A recent study of 340 school children conducted by the by the Chiropractors' Association of Australia found that 90 per cent of school children have bad posture when carrying their bags and could experience spinal damage as a result.
Incorrectly fitted bags can cause your child to develop spinal misalignments that will affect them as they enter adulthood. School can be a challenging time for children, so ensuring they are as comfortable as possible is vital for both their physical and mental development.
Thursday, January 24th, 2019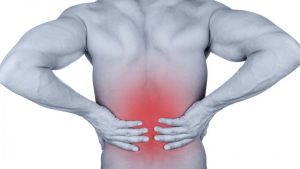 New ANZCA Recommendations – Don't Use Drugs, See a Chiropractor!
Brand New Guidelines have been issued by the Faculty of Pain and Medicine in the Australian and New Zealand College of Anaesthetists (ANZCA) for the treatment of chronic pain and disability.
The new recommendations will have wide reaching effects and impact all medical practitioners (GP's) and allied health professionals in Australia and New Zealand.
The guidelines relate to the management of all forms of pain. From back, neck and spinal pain, non-cancer pain, to those with neuropathic pains.
What is interesting is that Chiropractors have been championing most of  these recommendations for decades.
Monday, October 30th, 2017
The most commonly used medication for back and neck pain has been proven to be useless. No better than placebo or a sugar pill.
Despite being 'the' recommended front line treatment for back pain in the 'scientific' community for over 50 years – no one has really bothered to check it.
Until now.
I have written about Paracetamol in the past, as it causes extensive damage to the liver and the kidneys. Indeed Paracetamol, has surpassed hepatitis and alcohol to become the most common cause of liver failure in Australia.
Patients should always avoid or be very judicious in the use of Paracetamol, as accidental overdose can easily occur when you are struggling with pain resulting in liver failure and even death.