Sunday, September 4th, 2022
Impaired Trunk Posture in Women With Fibromyalgia Pain
Increased Thoracic Kyphosis and Sagittal In-Balance ==> Increased Chronic Pain
A recent paper prepared out of the University of Valencia and Miguel Hernández University, Spain has been published through PubMed by Sempere-Rubio N and Aguilar-Rodríguez M et. al.
It investigates the relationship of mid back posture, thoracic kyphosis and forward head carriage in patients with Chronic Pain and Fibromyalgia Syndromes.
Saturday, May 2nd, 2020

Chiropractic BioPhysics leads the way with Scientific Research
Surgeons, Neurologists and Physiotherapists supporting Postural and Structural Correction
We are in exciting times with regard to Chiropractic BioPhysics Research and our clinical work @ The Spinal Centre. Multiple landmark papers and clinical trials have been recently published that will enhance the care of all patients attending the Practice.
To kick off the year – and it is a particularly ground breaking study – is the link between increased blood flow to the brain after restoring the curve with in the neck.
That's right! Increased Cerebral Blood Flow, evidenced on brain magnetic resonance angiogram, following correction of Cervical Lordosis.
Monday, September 16th, 2019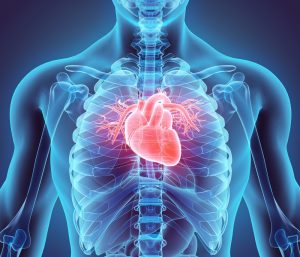 Whole Body Vibration and Heart Disease
Whole Body Vibration (WBV)  is an exercise platform used within the Practice for many years. Interesting new studies are always emerging about the impact WBV may have on a range of conditions – including Sports and Spinal Rehabilitation.
In a recent article published by SciELO The Scientific Electronic Library Online, a collection of Brazilian scientific journals, looked at the effect of WBV and Cardiovascular Disease, Stroke Rehabilitation and Mobility.
Sunday, August 25th, 2019
Nerve Damage in the Neck Related to Posture Balance
Sagittal Balance Matters For Neck Nerve Damage
A recent paper presented to World Neurosurgery, Science Direct and published through the PubMed investigates the relationship of posture and compression of the spinal cord in the neck.
As a Corrective Chiropractor, utilising postural and structural correction techniques of Chiropractic BioPhysic, this is one of many papers on PubMed, validating what we do.
Thursday, August 1st, 2019
The Modern Principles of Scoliosis Management
On the weekend of the July 20, The Spinal Centre Team attended a seminar on the lates trends and techniques of Scoliosis Care and Management.
Thursday, December 1st, 2016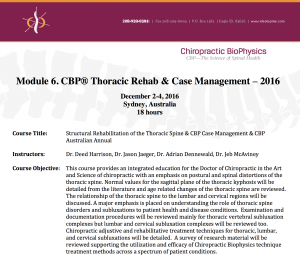 Dr. Hooper will be attending a Thoracic Spine Rehabilitation Seminar in Sydney this weekend. This seminar is focused on Chiropractic BioPhysics Rehabilitation and Case Management of the Thorax (mid back).
Therefore, due to the seminar obligations the Practices will be closed on Friday December 2nd until Monday evening December 5th. Normal hours for both Practices will resume on Tuesday December 6th, 2016.
This Rehab Seminar will cover the most update research and latest developments in the treatment and management the thoracic spine, postural correction and arthritic prevention.