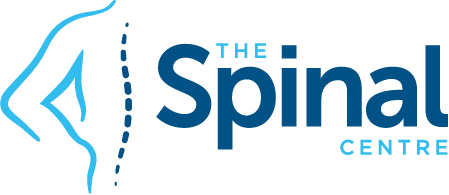 Book A FREE Initial Consultation
Attention Back and Neck Pain Suffers

A FREE Initial Consultation (Value $125.00).
Personally Provided by Dr. Warrick Hooper – The Clinic Director.
Clinical Case History and 42 Point Neurological Examination.
Orthopaedic and Muscle Testing to pinpoint your problems.
Computer Spinal Scan Analysis (SEMG).
FREE access to The Clinic Patient Resources (Valued over $100.00).
FREE access to The Patient Health and Wellbeing Dashboard (Priceless).
FREE access to Practitioner Only Natural Medicine
State of the Art, Revolutionary and Unique Treatment
Get Rid of Back and Neck Pain With Amazing Results
FREE ASSESSMENT Reveals IF This Treatment Could Work For You!
We Have Helped Thousands – Why Not YOU?
Take Your step to better health – Call 1300 2 SPINE today!
To Book a FREE Initial Consultation please contact the Reception Team on +613 9728 5333 and be sure to mention this offer.
Why The Free Initial Consultation at Our Expense?
Our Practice has been built on generous referrals from our exceptional Patients. But if you have never been to the clinic you will never have been exposed to our truly unique style of practice.
We are quite different to other Chiropractic, Osteopathy and Physiotherapy Clinics as we provide a truly integrated approach to your health care. We honour and respect every patient and genuinely appreciate the opportunity to serve. If you have tried 'everything' but are not getting anywhere maybe it is time to make a change for a unique style of quality care.
While we see people suffering with preventable conditions we will offer this free initial consultation. While we see adults or children drugged to the eyeballs with medication that cover the symptoms or even worse contribute to further ill health – we will provide this service. It distresses me to see people trapped in bodies that don't work, suffering needlessly or using multiple dugs – just to get through the day. This is not living – it is existing. But we can make a difference.
We provide a standing Complimentary Initial Consultation for any new patient that takes the time to read our site and download the voucher. This is a tremendous opportunity to find out if we can help you and save money in the process. Indeed it will save well over $100.00 for each new patient.
For more information on what we do in the Initial Consultation please browse to the New Patients Welcome on the site.
The bottom line is this – if we can help, we will be able to tell you within the first visit or so. If we cannot help, then we will refer you to a practitioner who can – or at least point you in the right direction.
If You have "tried everything" before, then you need to be Here.
If you have been to doing the rounds with your GP, Physio's, Osteo's and Massuers then it is time you try someone who can put it all together for you.
What we do is different. It is unique. And it works.
We didn't invent it, but putting together the best of Chinese Medicine, Acupuncture, Chiropractic BioPhysics (CBP), Nutrition and Natural Medicine, we are yet to see anyone who has not had at least some positive results.
So much so, that we provide a Money Back Satisfaction Guarantee.
That's right, if are someone who really needs help – we will everything we can to assist you in your recovery.
If we can't help, or you are not satisfied – then we will give you your money back. Please browse to the satisfaction guarantee page for further details.
No questions asked. It is a simple as that. You have nothing to loose – only the pain.
Special Conditions Apply
This offer can not be exchanged for cash and once redeemed becomes void for further use and cannot be refunded.
You are under no obligations to continue care should this not be suitable for your needs.
Download this page, print it off (take a screen shot), and present it to the Reception Team at the time of the appointment. To claim this offer you must bring the print or screen shot to the new patient appointment.