Clinical Acupuncture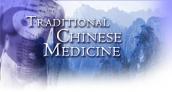 Acupuncture is a gentle form of drug free healing. It is the oldest system of medicine used today and its effectiveness has been clinically proven for over 3000 years.
Acupuncture is one of the main therapeutic components used in Traditional Chinese Medicine (T.C.M.) which also includes: Herbal medicine, moxibustion, cupping, and laser.
Most acupuncture needling involves very little pain. Most people are surprised as how relaxing it is – in fact many fall asleep! On occasion, some points (particularly where there is a lot of muscle spasm) can be sore.
Alternatively there may be a sensation of numbness, heaviness or tingling is felt near or around the site of needling, after insertion. This feeling is called "De Qi" and is essential for the overall therapeutic effect.

How can Acupuncture Help Me?

Acupuncture affects a wide range of bodily mechanisms and because of its diversity it can treat a variety of ailments. The World Health Organisation recommends that the following conditions can be treated with acupuncture;
Lower back pain
Osteoarthritis
Neck pain
Sciatica
Bed wetting
Trigeminal neuralgia
Tennis elbow
Frozen shoulder
Migraine and Headaches
Facial palsy
Neurological bladder dysfunction
Peripheral neuritis
Sporting Injuries;
shoulder
knee
elbow dysfunction and pain
ankle dysfunction and pain
Respiratory Ailments;
bronchial asthma
bronchitis
onsillitis
sinusitis
rhinitis
common cold
Gastrointestinal Problems:
gastritis
constipation
diarrhoea
duodenal ulcers
colitis
gastric upset
bloating
Genital Problems:
menstrual difficulties
hot flushes
irregular periods
painful periods
cramps
PMT
How Long does Treatment Last For ?

Your treatment will last between 15 to 60 minutes, depending on if the acupuncture is combined with Chiropractic care. During that time you will be quietly relaxing while your body's own health monitoring mechanisms are aided in performing their usual work.
Is Acupuncture Safe ?

Yes, when elicited by a qualified practitioner. Our needles are high quality, sterile and fully imported. The needles are used once and then medically disposed. We do not re-use needles. There is no chance of infection from the needles.
Is Acupuncture helpful in other Areas ?

Acupuncture and Chinese Medicine is extremely useful in other areas including:
Gynaecological disorders
Stress relief
Skin disorders
Psychiatric factors
Paediatrics
Will I experience any Side-Effects after my Treatment ?

Side-effects are usually not experienced after any acupuncture treatment. Acupuncture introduces no foreign substances or chemicals into your body. It allows your own internal systems to function more effectively. Your body has an inherent ability to heal itself. Acupuncture merely facilitates this ability, decreases pain, promotes vascularity (blood flow) and therefore promotes healing.
How Effective is Traditional Chinese Herbal Medicine?

Natural medications form the basis of a medical system used by a quarter of the world's population. Natural medicine is on many occasions equally, if not more effective that drug medication, however the results are more gentle and gradual without harsh side effects.
Formulae used within this clinic are based on natural medicines with up to a 2000 year history. The average age of some patent medicines is between 200 to 400 years old.
The medications are safe and effective. They are tried and tested. And they have been clinically proven over many years. Think on this when comparing to drug medications that have only been around for a few years and we are yet to see the long term impacts they may have on the body.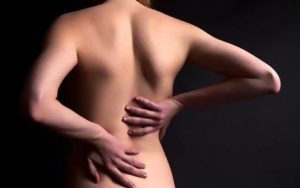 Pain in the lower back and pelvic area is one of the most common symptoms suffered by women in the last trimester of pregnancy.
A recent study published in "Acta Obstetricia et Gynecologica Scandinavica" examined the role acupuncture could play in relieving pelvic and low back pain in pregnant women, and has concluded that it […]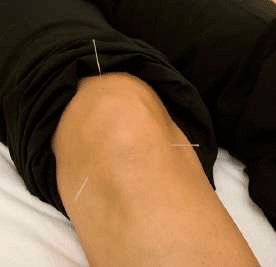 Acupuncture is effective in relieving osteoarthritis knee pain, new research suggests, but placebo acupuncture appears to also do the job.
As reported in the Annals of Internal Medicine, acupuncture was 53.1-percent successful in treating symptoms of knee osteoarthritis.
However, a sham procedure that looked like acupuncture, but provided no actual benefit, was a close second with a success rate of 51.0 percent.
A Norwegian research study has found that people with osteoarthritic knee pain may experience relief through electroacupuncture, low-level laser therapy, or electrical nerve stimulation.
Patients who received these three treatments showed significant improvements in their experience of pain. The treatment benefits were sustained for as much as 8 weeks following treatment, as well.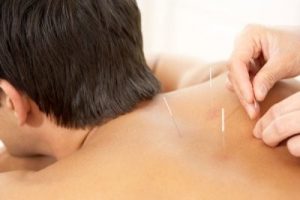 New research from Duke University Medical Centre points to the positive impact that acupuncture has on reducing surgical patients' postoperative pain, and their need for powerful opioids to treat the pain.
"The most important outcome for the patient is the reduction of the side effects associated with opioids,"