Existing Patient Information
Enhance Your Spinal Health
Did you know that although we are a Chiropractic Clinic, providing the most advanced form Chiropractic (CBP) and Rehabilitation available, we actually have a few more strings to the bow, that could assist you in achieving your health goals?
The Spinal Centre's mission is to improve health worldwide by providing the Best Natural Medicines, Health Products, Integrative Medicine and Nutritional Solutions to not only free You of pain, but assist You to be the Best You can be.
Spinal Centre clients can access a large number of powerful resources to improve their spinal health both in the practice and online. Each person is different so this is why we have such an extensive range of health resources available. We can guide you through the decision process or you might like to browse through this section of the site.
How Can We Help You and Your Family?
We have actually become a leader in the management and treatment of spinal pain and disability including:
Non-specific Back and Neck Pain
Cervical and Lumbar Disc Injuries with or without neruological changes
All forms of arthritis including rheumatoid arthritis, psoriatic arthritis and osteoarthritis
Neurodegenerative diseases such as Parkinson's and Alzheimer's disease
Neuromuscular problems such as chronic back pain, headaches, migraines, neck or spinal pains
Myofascial pain syndromes such as fibromyalgia, diffuse muscular or joint pains
Austistic spectrum disorders including ADD, ADHD, learning difficulties and autism
Fatigue, energy and mood disorders including chronic fatigue and depression
The Spinal Centre focuses on resolution with the development of individualised treatment programs using Conservative and Integrative Medicine; combining genetic, metabolic and nutritional testing with specific natural medicines to enhance your health and achieve your genetic potential.
We currently assist more clients around the world than we do within our highly successful and busy practices . Geography is no longer a limiting factor. While expert 'hands on' care can be obtained in the practice, we are able to develop strategies to support our clients in their journey to better health all around the world. No matter Where You are.
The resources, listed below, are some of the more common tools used by clients to achieve better health.
1. Obtain an Insight to Your Book of Life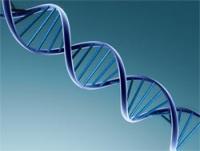 Map your DNA so that you may understand your own genetic information and risk factors for disease including spinal pains and arthritic conditions.
If some of the members of your family had developed Dementia or Alzheimer's disease, and you had the genetic profile that predisposed you to the same conditions would you want to do some thing about it?
If members of your family had developed arthritic conditions or neurological problems would you like the opportunity to do something to make a difference?
Would you like to know whether the genes responsible for serious illness in your family had been passed on to you?
If you where predisposed to a particular condition, would you like to have the ability to make changes to reduce the risk or even avoid it happening to you? If so, then the Spinal Centre Genetic Test may be for you.
2. Establish a Health Baseline
As a client of the Spinal Centre we will provide access to the best metabolic, toxicant, food allergy, food additive, and nutritional testing currently available to assess your health.
For those attending the practice with spinal related conditions we provide comprehensive functional loading Radiographs (X-rays), Magnetic Resonance Imaging (MRI) and Surface Electromyography (SEMG) to obtain a specific diagnosis.
All clients (both online and within the practice) have access to exclusive Integrative Medicine Testing which include:
Baseline Nutritional Testing;
the best place to start for a personalised assessment of your functional nutrient needs. It answers the question – "Is your diet working?"
Optimal Nutritional Evaluation; one of the most comprehensive evaluations of your functional needs for nutrients, amino acids and antioxidant requirements available anywhere in the world.
Amino Acid Testing; comprehensive evaluation individual amino acids especially suited to athletes.
Essential Fatty Acid Testing; determine your individual requirements for all the different types of Omega 3, 6 and 9 essential fatty acids.
Food Allergy Testing; Essential for treating irritable bowel and other gastrointestinal mediated inflammatory disorders
Base Line Hormonal Profile; suitable for men and women.
Food Allergy Testing for Vegetarians; highly specific for your unique diet.
Food Allergy Testing for Asian Food; specific for 96 types of commonly used foods in the Asian diet.
Food Additives and Food Colouring Testing; particularly important for autistic spectrum disorders, skin and concentration issues in children.
Food Allergy Testing for Herbs and Spices; often overlooked but important in those with particularly sensitive systems.
Antibiotic and Anti-inflammatory Chemical Intolerance; are the drugs you take damaging your body?
Environmental Chemical Intolerance; a must for farmers and others exposed to these types of chemicals.
Moulds and Pharmocactive Agents Intolerance; suitable for those exposed to moulds or chemicals.
Osteoporosis Markers (NTx); assess if your Osteoporosis medication or calcium supplementation is working.
Cardiovascular Profile; very important test for those at risk, or under treatment for heart disease, cardiovascular disease, prevention
or recovery of heart attack or stroke. Includes elements commonly missed in Medicare blood tests.
Inflammation Profile; gives precise information of your specific inflammatory markers that may drive your pain or disease.
3. Match Your Individual Nutritional Needs to Your Treatment Protocol

Each test provided by The Spinal Centre includes a comprehensive report analysing the information and providing dietary and or nutritional solutions you
should consider to improve your health.
Most clients usually begin with Baseline Nutritional Testing as a minimum. This is a great way to assess if your diet is working for you, or you have nutritional deficiencies that may be damaging your health.
If you have sub-optimal health, you are an athlete or you want to improve your level of well-being then this is a good place to start.
If you want to see if your diet, nutritional, supplement or natural medicine strategy is working for you a Baseline Nutritional Test will be of great value.
Clients that require one of the comprehensive health evaluations available anywhere in the world usually combine the Genetic Test with the Optimal Nutritional Evaluation (ONE) .
Either of these strategies can provide a scientific platform to improve your health, and combine with other tests available on The Spinal Centre for a truly unique and individualised health strategy.
For those patients of the practice we personally tailor a program to address your areas of concern, remove your pain, restore imbalance, improve function and help you achieve your genetic potential.
4. Provide access to the Best Health Products
We provide health information and "Practitioner Only" natural medicines to support your quest for better health, reduce your pains and inflammation and enhance your genetic expression.
We also carry a huge range of braces, supports, ice packs, heat packs, pillows and other items useful to help manage a range of painful conditions.
Our passion is to help people through the maze of mis-information regarding current health issues and natural medicines. Our focus is to provide the most cost effective and potent natural medicines, from all sources, directly to you.
We are always there to support you in your quest for better health, enhance your genetic expression and hopefully achieve your genetic potential.
At The Spinal Centre we don't carry all products – only the best.
Whenever possible we will use Australian manufactured or owned products, made from reputable companies. Most of the natural medicines on the Spinal Centre are produced under strict conditions from the Australian Therapeutic Goods Administration (TGA).
Indeed many are manufactured at higher than pharmaceutical grade quality controls, particularly the "Practitioner Only" Natural Medicines.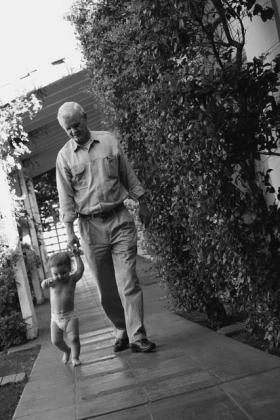 Here are the basics on how the clinic works.
What to wear? How do we handle appointments? What happens if you need to reschedule an appointment?
And of course; how you can speed up (or sabotage) your recovery!!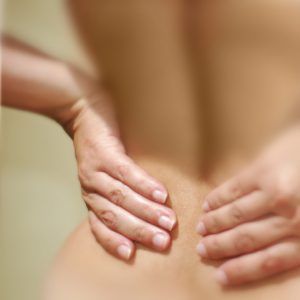 Back pain can seize any opportunity to strike.
It may be while carrying shopping, slouching in front of the TV, hunching over your desk, standing in line or even sleeping the wrong way. And once it hits, back pain can be relentless.
In between Chiropractic appointments, there are some things you can do to relieve your pain.
Follow this simple guide to provide the back pain relief you need.