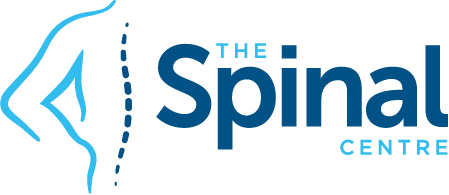 Hypervolt – Percussive Technology
Hypervolt – Recovery and Movement Enhancement Technology
The Hypervolt is a state-of-the-art hand held percussive treatment tool we use to assist patients in The Spinal Centre. Hypervolt represents some of the latest technologies, direct from America, to relieve muscle soreness, stiffness and significantly decrease pain.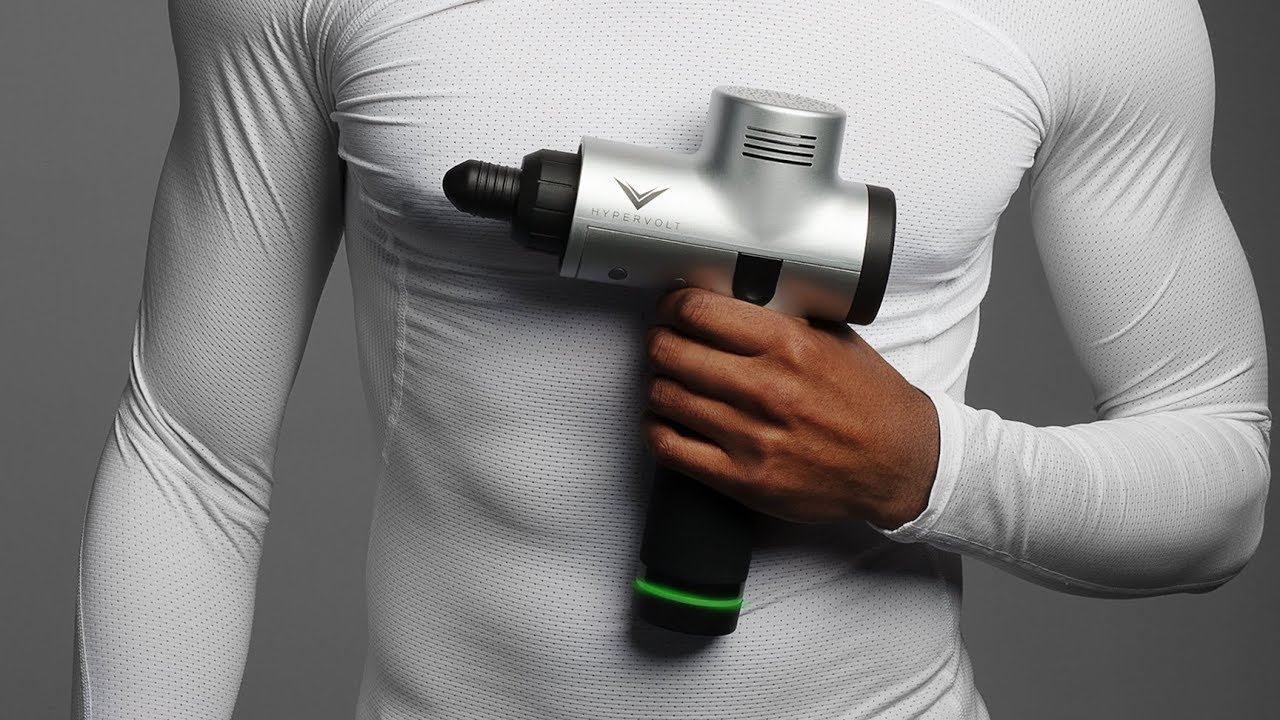 Hypervolt is a vibration massage device that will help improve your range of motion, promote circulation, accelerate warm up and recovery. Hypervolt has been enthusiastically taken up by a host of elite athletes, elite sporting clubs, professional sports personalities, progressive medical and rehabilitation facilities.
So, if it is a new, nifty and tremendously useful technology – then of course we use it @ The Spinal Centre.
Patient feedback has been nothing short of fantastic and it has been seamlessly incorporated into our Corrective Chiropractic treatment stream. We use Hypervolt, or Theragun – Recovery Technology, as a myofascial release tool to provide a vibratory massage and prepare you for the very best in Spinal Correction.
How Does Hypervolt Work?
Hypervolt quietly works to increase blood circulation and improve the overall health of the body's soft tissue. The vibrations and percussions deliver the ideal myofascial release with up to 3200 vibratory percussions delivered per minute!
There are a number of speed settings and attachments that Dr.Hooper or The Spinal Rehabilitation Team may use to target specific areas that you need enhanced relief.
The new Quiet Glide technology also means that all patients can have a smooth and seamless massage experience without hearing too much percussion in their ear. To see the Hypervolt in action, check out the video links below.
The Spinal Centre's Comment
The response to Hypervolt within the Clinics has been nothing short of spectacular. Patients LOVE IT. And You might love it too.
Hypervolt has been and amazing adjunct to the Corrective Chiropractic Care, with many patients requesting that it be used on their stiff and tight muscles. We are so thrilled to be using this fantastic state-of-the-art technology on our patients.
If Your Chiropractor or Physiotherapist is not using Hypervolt – You might be Missing Out.
We use Hypervolt, and other percussive technologies like Theragun and Impulse IQ, to assist patients with chronic pain and disability.
Patients with Disc Injuries, Spinal Pain, Stenosis, Lower back pain and Neck pain get great relief when using the percussive guns.
Patients with Shoulder, Arm, Rotator Cuff Injuries and Tennis Elbow respond well. Patients with Restless Leg Syndrome, Knee, Hip and Ankle pains get great relief when we combine the percussive guns and corrective care.
As for athletes, we now have a set of tools to truely improve your recovery, enhance performance and prevent injury.
Athletes who want to move more efficiently, decrease delayed onset muscle soreness (DOMS), compete with less pain and improve their recovery time will find the percussive vibratory massage tools such as Hypervolt invaluable.
Book a Consultation Today To Find Out More About Hypervolt
For those new to the Practice, or just interested in how this state of the art technology may help you, please feel free to book a consultation today. Call the Reception Team on 1300 2 SPINE (77463) today. What have you got to loose? Except your pain!
Video Resources
To learn more about how the Hypervolt came about check out this the video:
To see how the Hypervolt works, this is your video: