Meet the Practice Team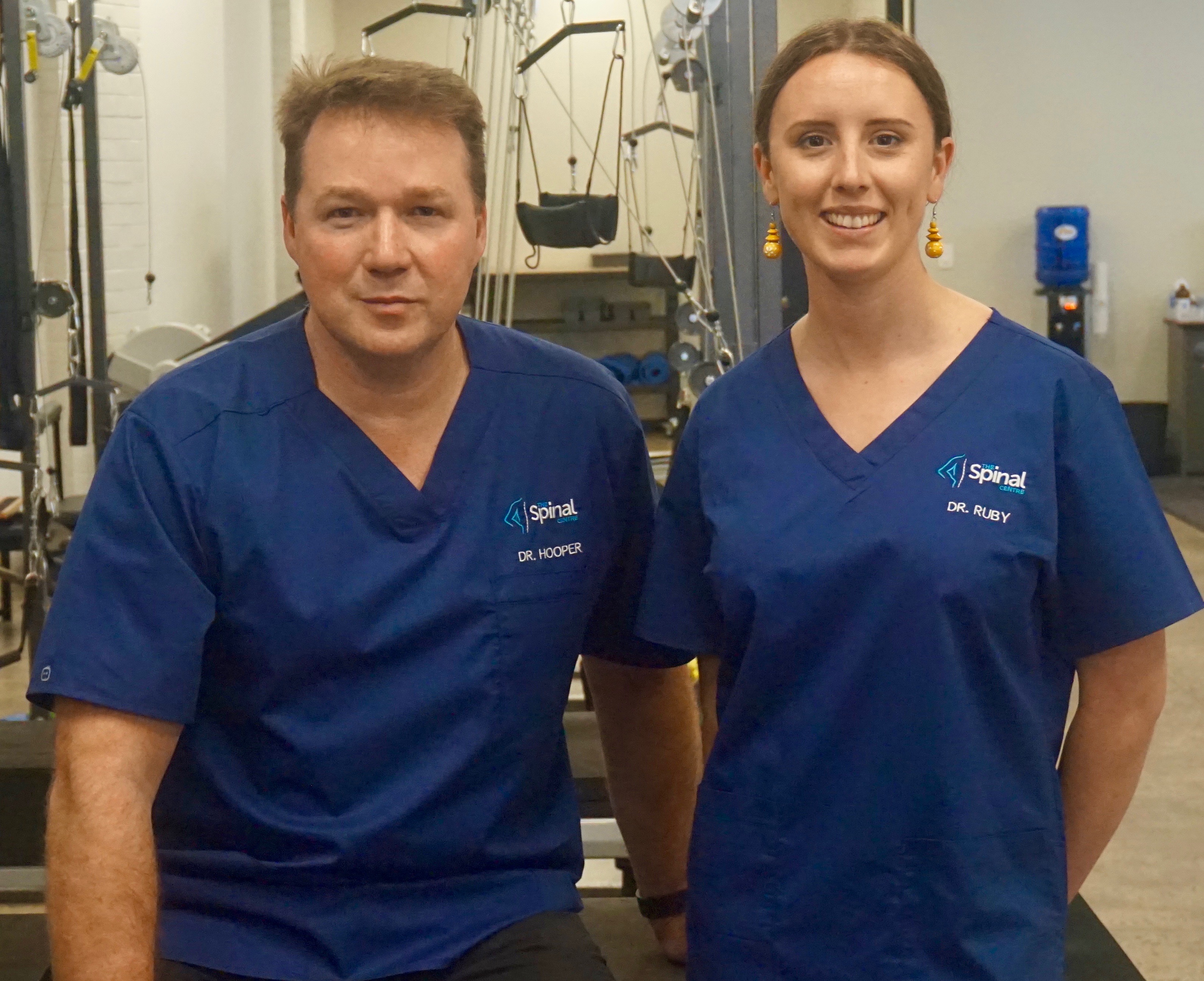 Dr. Hooper and Dr. Ruby head up the Spinal Rehabilitation Practice Team. The focus of the clinic is to help you feel great again.
We provide Postural and Structural Correction programs tailored for your individual needs. Chiropractic BioPhysics not only includes traditional Chiropractic Care, but incorporates the latest in scientific research on structural correction.
Chiropractic BioPhysics actively embraces a multidisciplinary approach to include Osteopathy, Physiotherapy, Exercises Physiology, Clinical Pilates and Physical Therapy.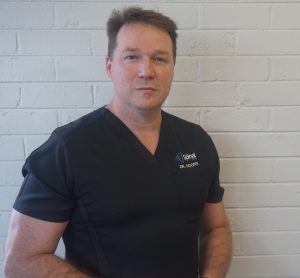 Clinic Director and Principal Practitioner
Dr. Warrick R. Hooper is the founder and director of The Spinal Centre practice. He is also the principal practitioner and editor of The Spinal Centre website and eClinic.
Dr. Hooper began as a medical scientist with a background in Advanced Neuroscience and Molecular Genetics. With an extensive knowledge of neuroanatomy and physiology, he then progressed to Chiropractic and Sports Nutrition.
Naturopath and Physical Therapist
Nadia is our highly qualified, passionate Naturopath and an internationally trained physical therapist.
Her experience is very diversified, having had the opportunity to work in many roles throughout her career. Her extensive clinical experience in both Medical and Complementary Medicine disciplines in hospitals and clinics around Europe, Africa, United States and Australia has built solid foundations and comprehensive knowledge to better help her patients.
Nadia's approach to treatment involves educating you about your health and challenges while guiding you to maintain and nurture your own health. Through the use of herbal medicine, nutrition, diet/lifestyle advice and clinical testing, Nadia will help you to reach your goals and achieve optimum long term health.
As Team Leader at The Spinal Centre, Melanie Asquini provides Reception and Administrative support to Dr Hooper and his associates, creating a stress free and positive experience for both patients and staff. Melanie thrives on the energetic pace and stimulating challenges of assisting patients across The Spinal Centre. Her exceptionally warm personality and outgoing nature is underpinned by a professional and hardworking temperament, earned from years of running her own successful business.
Melanie launched her career in the Banking and Finance industry in 1987. She pursued her interest for Interior design and Real Estate for several years when, her lifelong passion for health and fitness, lead her to The Spinal Centre.