New Patient Information
Thinking of Attending the Practice as a New Patient? Start Here.
We are a family based clinic for those seriously interested in improving and maintaining an optimal state of health. We specialise in natural solutions to your family's health care needs: from back pain and disc injuries, headaches and neck pain, to relieving the common cold.
All patients of the practice undergo comprehensive neurological and orthopaedic evaluation to establish a specific diagnosis. We will listen to your concerns, identify your health goals and find a program of care that fits your needs.
We will explain our procedures and with our entertaining video education programs and patient workshops, you will have greater understanding of how you can assist in speeding up your recovery.
How long you decide to benefit from care is always up to you. We can provide different types of care that are tailored for your specific needs and health goals. If required, we are able to integrate multiple forms of therapy so that you get the best possible results in a truly holistic approach to health.
If you are thinking of becoming a patient, or very new to the Clinics, then this section of the site is recommended reading.
Our Mission – To Help You
The Spinal Centre's mission is to improve health overall by leading you back to Wellness.
The Spinal Centre provides Safe, Effective, Corrective Chiropractic care, Natural medicines and Nutritional solutions to free you from back and neck pain, headaches.
We address the underlying cause of diseases and injury, rather than treating symptoms. Our work is safe, effective and evidence based benefitting both adults and children.
While expert 'hands on' care can be obtained in the practice, we are also able to develop strategies to support our patients in their journey to better health wherever you live.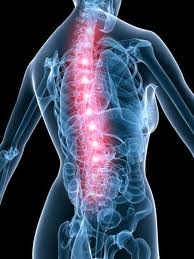 Chiropractic Is Different from all other Health Professions
Here is Why.
The modern doctor of Chiropractic works both directly and indirectly with the nerves, because every function of your entire body is under control of the nervous system.
Every organ, tissue and cell is controlled by neurological impulses travelling from the brain to every part of the body. Nerves make it possible for sight, smell, taste, touch and hearing.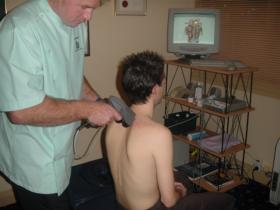 At the Spinal Centre Practice we have the ability to perform comprehensive computer analysis and investigations of your spine.
This computer analysis is called a Surface Electromyagraphic Study or SEMG. In plain english this means we are able to measure the nerve signal as it comes out of your spine and enters the muscles of your back.