Your First Visit with Us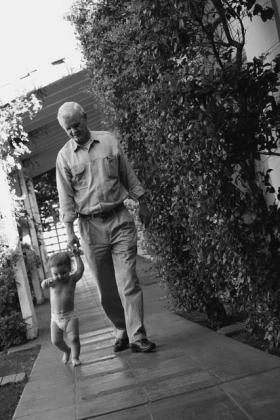 What Can You Expect on the First Visit
To insure your first visit with us is a pleasant one, here are the procedures you can expect during the first visit with Dr. Hooper.
Allocate at least 45 minutes for your first visit. We need to get to know you. And, you will probably have questions for us.
On the first visit we will take the time to address your questions or concerns.
We identify that it is hard starting with a new doctor and there may be things that are difficult to discuss.
Rest assured that your health information is completely confidential and we will attempt to address all concerns that you may have.
Paperwork
On entering the office, a member of the reception team will provide you with a comprehensive health questionnaire. Complete this questionnaire to help us get to know you.
The doctor will use this information to formulate the recommendations for your care. The more information you can give us, the better care we can provide.
Consultation
Once the paperwork has been completed, you will have a consultation with the doctor to discuss your health-related problems, concerns, as well as potential treatment options. Standard physical, orthopaedic, neurological and chiropractic tests will be performed to determine the cause (or causes) of your problem.
Before proper care can be rendered the doctor will study your examination findings. Dr. Hooper or one of the Team will review your health history and determine if we can help you.
Computer Spinal Scan (SEMG)
If you are attending the Practice, Dr. Hooper may choose to perform a computer analysis of your spine. Spinal scans are used to more precisely measure the extent and nature of the changes within your spine.
The computer spinal scans are current "state of the art" technology that help us to assess the functional and neurological changes within the spine. Computer Spinal Scan technology is routinely used in University Trials of Chiropractic to assess new treatment protocols and objectively measure patient outcomes.
Radiographic (X-ray) Investigations – Your specific condition may require us to take x-rays to either rule out more serious conditions or assist us in developing the most effective treatment plan for you.
The x-rays provide the doctor with valuable information regarding the condition and health of your spine. "You can't diagnose what you cant see."
Adjunctive Procedures
The doctor may suggest application of ice, heat, strapping, tape or the use of some other procedure to help reduce inflammation and make you more comfortable.
If you are consulting with Dr. Hooper, he may use Acupuncture or a Natural Medicine to assist you with your condition or complaint.
The Next Visit or Report of Clinical Findings

Plan to spend about 40 minutes on your next visit to receive the doctor's results of your X-rays and examinations. Your course of care will be explained to you and treatment commenced.