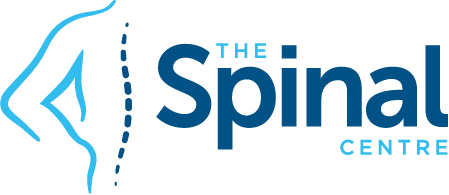 Practice Details
The Chiropractic BioPhysics & Spinal Rehabilitation Centre
Neuro Acupuncture – Corrective Chiropractic – Natural Medicine – Spinal Rehabilitation 
The Spinal Centre is located at the foot of the Dandenong's in Melbourne's outer eastern suburbs. Montrose is a picturesque area where the city meets the mountains.
Established for nearly thirty years The Spinal Centre has evolved into a fantastic, thriving clinic serving Melbourne, the Yarra Valley and regional Victoria.
We are a family based clinic for those seriously interested in improving and maintaining an optimal state of health. We specialise in natural solutions to your family's health care needs; from back pain and disc injuries, headaches and neck pain, to relieving the common cold.
All patients of the practice undergo comprehensive neurological and orthopaedic evaluation to establish a specific diagnosis. We will listen to your concerns, identify your health goals and find a program of care that fits your needs.
We will explain our procedures and with our entertaining video education programs and patient workshops, you will have greater understanding of how you can assist in speeding up your recovery.
The Spinal Centre Details
A: 899 Mount Dandenong Tourist Road Montrose, Victoria 3765
T: +613 9728 5333
E: Reception [at] TheSpinalCentre.com.au
Practice Hours
Monday:         8.00 am until 8.00 pm
Tuesday:         8.00 am until 8.00 pm
Wednesday:   Reception Only
Thursday:       8.00 am until 8.00 pm
Friday:            8.00 am until 3.00 pm
Why 'Spines' and 'Natural Medicine'?
Although the use of natural medicine and wholistic health is now trendy again, many of the procedures and techniques within the practice are based on solid scientific data and have stood the test of time.
Chiropractic is based on the scientific fact that your nervous system controls the function of every cell, tissue, organ and system of your body. The "freeway" for your nervous system is encased in your spinal column. Many activities can cause these spinal bones to lose their normal position and motion. This can result in nervous system dysfunction and ultimately ill health.
The Chiropractic approach to better health is to detect, reduce and help prevent nervous system dysfunction.
Acupuncture and Chinese Medicine all assist in the healing process, as well as being distinct treatments in their own right. Our work in this practice looks at not only addressing the symptoms but also correcting the cause.
Natural Medicine is safe for children and adults alike. Spinal corrections and natural medicine may be the answer you're looking for in order to take the step to better health.