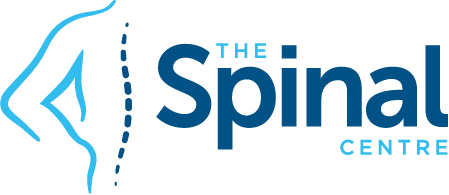 The Hawthorn Spinal Centre
The Hawthorn Chiropractic BioPhyiscs Centre 
Acupuncture – Corrective Chiropractic – Natural Medicine – Spinal Rehabilitation
The Hawthorn Spinal Centre is one of the largest, modern Corrective Chiropractic and Spinal Rehabilitation Centres in Australia.
We are the leading centre for Postural and Structural Correction within Melbourne, Victoria.
The Hawthorn Spinal Centre is Australia's first purpose built Chiropractic BioPhysics (CBP) and Spinal Rehabilitation Centre.
Engineered from the ground up to accomodate the the latest scientific research and clinical protocols for advanced patient care.
The Hawthorn Spinal Centre is the first, and only Practice in Australia, to combine Chinese Medicine, 'Neuro Acupuncture' and Chiropractic BioPhysics, Whole Body Vibration, Percussive Technologies, Physical Therapy and Clinical Pilates.
The Hawthorn Spinal Centre provides the most advanced form of Chiropractic; Chiropractic BioPhysics combined with a full Naturopathic Team, cutting edge Nutritional Medicine and Genetic Testing all in one Centre.
Unique Practice Focused on Postural and Spinal Correction.
If you are looking for some to 'just crack your back and send you on your way' then we are not for you.
If you would prefer a thorough and scientific evaluation of your spinal health and posture, with intelligent analysis and the latest evidenced based care – then you are in the right place.
We are a very unique clinic focused on Spinal and Postural Correction. We are able to treat complex spinal injuries, sporting injuries, scoliosis, disc injuries and postural problems that are beyond the scope of standard interventions.
We provide an integrative, multi disciplinary and collaborative approach to improving spinal and neurological health using the platform of Chiropractic BioPhysics.
The Hawthorn Spinal Centre Details
A: 810 Glenferrie Road, Hawthorn, Victoria 3122
T: +613 7000 6070
E: Hawthorn [at] TheSpinalCentre.com.au
Practice Hours
Monday:       8.00 to 1.00 pm    2.00 to 5.00 pm
Tuesday:       9.00 to 1.00 pm    2.00 to 5.00 pm
Wednesday: 8.00 to 1.00 pm    2.00 to 7.30 pm
Thursday:     8.00 to 1.00 pm    2.00 to 5.00 pm
Friday:          Closed                     2.00 to 7.30 pm
Saturday:      8.00 to 1.00 pm
Please Note: The Clinic is generally closed between 1.00 and 2.00pm for administrative and training purposes.