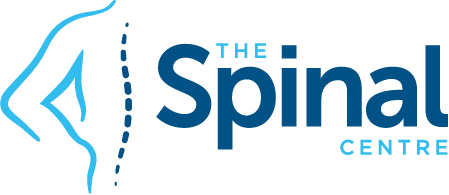 The Hawthorn Spinal Centre
The Hawthorn Acupuncture, Chiropractic, Natural Medicine and Rehabilitation Centre.
The Hawthorn Spinal Centre is one of the largest, and newest, Chiropractic Corrective Care facilities in Australia. The Hawthorn Spinal Centre is Australia's first purpose built Chiropractic BioPhysics (CBP) and Spinal Rehabilitation Centre of over 450 square metres.
It is the first, and only Practice in Australia, to combine Chinese Medicine, 'Neuro Acupuncture' and Chiropractic BioPhysics,  Physical Therapy and Pilates. Conveniently located in the heart of Hawthorn, The Spinal Centre provides the most advanced form of Chiropractic; Chiropractic BioPhysics combined with a full Naturopathic Team, cutting edge Nutritional Medicine and Genetic Testing all in one Centre.
For your convenience we have a complete Range of 'Practitioner Only Natural Medicine and Supplements; one of Australia largest private practice Natural Medicine dispensaries.
For a limited time a FREE Initial Consultation (Value $105.00) with Dr. W. R. Hooper; former athlete of The Australian Insitute of Sport and The Australian Rowing Team. A unique Practice focusing on Spinal and Postural Correction. We are able to treat complex spinal injuries, sporting injuries and postural problems.
We combine the latest advances in Chiropractic care called Chiropractic BioPhysics with a fully resourced physical therapy department.
The Hawthorn Spinal Centre Details
T: 7000 6070
E: Hawthorn [at] TheSpinalCentre.com.au
A: 810 Glenferrie Road Hawthorn, Victoria 3122
Practice Hours
Monday: 8.00 am until 6.00 pm
Tuesday: 9.00 am until 6.00 pm
Wednesday: 8.00 am until 7.00 pm
Thursday: 9.00 am until 6.00 pm
Friday: 8.00 am until 7.00 pm
Saturday: 8.00 am until 1.00 pm
Please Note, the Clinic is generally closed between 1.00 and 2.00pm for administrative and training purposes.
Specialising in the Treatment and Management of:
Back, Neck, Spinal Pains, Fibromyalgia and Chronic Pain
Headache, Migraine and Facial Pains, Trigeminal Neuralgia
Scoliosis, Spinal Surgery, Fusions, Discectomy and Laminectomy
Sports Injuries, Motor Vehicle Accidents and Work Injuries
Shoulder, arm and elbow pains. Knee, Leg and Ankle injuries
Falls Prevention, Osteoporosis, Diabetes and Health Ageing
True Injury Recovery and Athlete Performance Centre
The latest Spinal Remodelling Equipment
4 Denneroll and 4 Universal Traction Systems from imported from America
Full Pilates Regainer, Ultrasound, Kinesiotaping
Medical grade Whole Body Vibration Viber Plate Machines