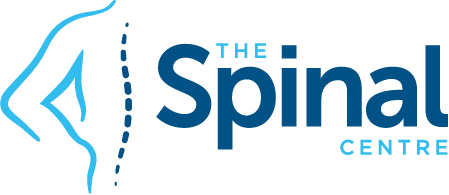 Is There a Role For Whole Body Vibration in Protecting Cardiovascular Disease?
Whole Body Vibration and Heart Disease
Whole Body Vibration (WBV)  is an exercise platform used within the Practice for many years. Interesting new studies are always emerging about the impact WBV may have on a range of conditions – including Sports and Spinal Rehabilitation.
In a recent article published by SciELO The Scientific Electronic Library Online, a collection of Brazilian scientific journals, looked at the effect of WBV and Cardiovascular Disease, Stroke Rehabilitation and Mobility. Authored by Leonardo Zornoff and Marcos Ferreira Minicucci, published in 2019, the paper discussed the use of WBV as a therapeutic strategy for the prevention and progression of cardiovascular disease.
There has been quite a bit of debate within the scientific community as to the effectiveness of WBV for stroke related conditions and rehabilitation (1). The usual problems of sample sizes and methodology continue to be an issue, so results have been conflicting.
According to the article;
The effects of WBV on neuromuscular performance, mobility, spasticity, and cardiovascular responses have been studied after stroke (2) . Although positive results were reported in some studies, a recent systematic review was not as positive.
Most likely because the review included studies where the practitioner was blinded to the needs of the patient (3). This really does not happen in the Clinic, as we performed detailed spinal and mechanical analysis on all patients.
On the other hand, in paediatric cancer patients, WBV improved lower extremity muscle mass and strength, balance control, gait, and walking ability (4). Likewise, in patients with moderate Chronic Obstructive Lung Disease (COPD), WBV increased physical performance and quality of life.

In experimental models, WBV therapy after stroke (ischaemia) reduced brain damage in rats (6). Other mice studies showed the WBV decreases the oxidative stress caused by liver damage. And surprise, surprise improves insulin resistance in mice and humans (7).  Likewise,  WBV reversed ageing-induced increases in hepatic lipid accumulation (the storage of fat in the liver)  in mice (8).
Feel sorry for the rats. Tough gig.
In this paper, scientists studied the safety and efficacy of vibration on rats with myocardial ischaemia. Heart ischaemia refers to lack of blood flow and oxygen to the heart muscle. If ischaemia is severe or lasts too long, it can cause a heart attack (myocardial infarction) and can lead to heart tissue death. In most cases, a temporary blood shortage to the heart causes the chest pain of angina pectoris. Again – poor rats (9).
The WBV consisted of vibration training for 30 minutes per day, 6 days per week. The data showed vibration training increased the cardiac tolerance to ischaemic injury and decreased tendency for cardiac fibrillation (heart attack).
The Spinal Centre Comment
Although promising, these results should be interpreted with caution, as the success of experimental treatments don't always replicate to human clinical studies. However, the positive results from the experimental studies may translate to human trials as the mechanism of injury, ischaemic  blood flow shortage, and heart damage are the same (10).
With regard to WBV studies, most have been focused on a range of different health outcomes such as boney density, movement, muscle strength, Osteoporosis prevention etc. Not many have been focused on cardiovascular disease as the main outcome.
The purpose of mentioning this study on the clinic website is to clarify the exact role of this new modality of physical activity in the management of cardiovascular disease. Within the Practice we have seen some quite spectacular results with weight loss, increased bone density, increased muscle mass and improved cardiovascular outcomes with our patients.
Perhaps the best example is a case study on correcting American Posture: Chronic Lower Back Pain, Forward Head Carriage, Weak Core and Weight Loss.
In terms of postural distortion; Mr. F. had what we affectionally call an 'American Posture'. This is a common postural disturbance we see in the Clinic. And, as the name suggests it is a very common structural and postural problem in the USA. American posture, can come in different shapes and sizes. It is a driver of many lower back and neck conditions. As well chronic pain and disability.
On reviewing the case, the patient had obviously put on a lot of weight, was pre diabetic and had increased cardiovascular risk factors. With Corrective Care, dietary modification, Whole Body Vibration and home exercises program – he was literally able to turn back the years.
References
1 Lavie CJ, Milani RV. Cardiac rehabilitation and exercise training in secondary coronary heart disease prevention. Prog Cardiovasc Dis. 2011;53(6):397-403.
2 Ghorbanzadeh V, Mohammadi M, Dariushnejad H, Abhari A, Chodari L, Mohaddes G. Cardioprotective effect of crocin combined with voluntary exercise in rat: role of mir-126 and mir-210 in heart angiogenesis. Arq Bras Cardiol .2017;109(1):54-62.
3 Leite HR, Camargos ACR, Mendonça VA, Lacerda ACR, Soares BA, Oliveira VC. Current evidence does not support whole body vibration in clinical practice in children and adolescents with disabilities: a systematic review of randomized controlled trial. Braz J Phys Ther. 2018 Sep 19.pii:S1413-3555(18)30023-6.
4 Rustler V, Däggelmann J, Streckmann F, Bloch W, Baumann FT. Whole-body vibration in children with disabilities demonstrates therapeutic potentials for pediatric cancer populations: a systematic review. Support Care Cancer. Oct 27 [Epub ahead print]
5 Neves CDC, Lacerda ACR, Lage VKS, Soares AA, Chaves MGA, Lima LP,et al. Whole body vibration training increases physical measures and quality of life without altering inflammatory-oxidative biomarkers in patients with moderate COPD. J Appl Physiol. 2018;125(2):520-8.
6 Raval AP, Schatz M, Bhattacharya P, d'Adesky N, Rundek T, Dietrich WD, et al. Whole body vibration therapy after ischemia reduces brain damage in reproductively senescent female rats. Int J Mol Sci. 2018;19(9):2749.
7 Liu Y, Zhai M, Guo F, Shi T, Liu J, Wang X, et al. whole body vibration improves insulin resistance in db/db mice: amelioration of lipid accumulation and oxidative stress. Appl Biochem Biotechnol. 2016; 179(5):819-29.
8 Reijne AC, Ciapaite J, van Dijk TH, Havinga R, van der Zee EA, Groen AK, et al. Whole-body vibration partially reverses aging-induced increases in visceral adiposity and hepatic lipid storage in mice. PLoS One 2016; 11(2):e0149419.
9 Shekarforoush S, Naghii MR. Whole-body vibration training increases myocardial salvage against acute ischemia in adult male rats. Arq Bras Cardiol. 2019; 112(1):32-37.
10 Garcia LR, Polegato BF, Zornoff LAM. Challenges of translational science. Arq Bras Cardiol 2017;108(5):388-9.
The Spinal Centre – Neuro-Musculoskeletal SolutionsThe Spinal Centre provides the Best Natural Medicines, Health Products and Nutritional Solutions to Free You of Pain and Improve Your Spinal Health.The Spinal Centre is a leader in the management and treatment of spinal pain and disability including:
Chronic Back and Neck Pain
Cervical and Lumbar Disc Injuries with or without neruological changes
All forms of arthritis including rheumatoid arthritis, psoriatic arthritis and osteoarthritis
Neurodegenerative diseases such as Parkinson's and Alzheimer's disease
Neuromuscular problems such as chronic back pain, headaches, migraines, neck or spinal pains
Myofascial pain syndromes such as fibromyalgia, diffuse muscular or joint pains
Austistic spectrum disorders including ADD, ADHD, learning difficulties and autism
Fatigue, energy and mood disorders including chronic fatigue and depression
The Spinal Centre focuses on resolution with the development of individualised treatment programs using Conservative and Integrative Medicine; combining genetic, metabolic and nutritional testing with specific natural medicines to enhance your health and achieve your genetic potential.We have helped thousands – Why Not You?