Spinal Pains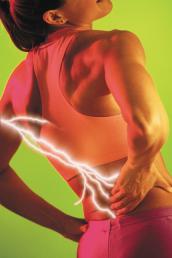 Sadly, millions of Australians experience spinal pain at any given time.
The spine is a complicated structure of bones, joints, ligaments and muscles. You can sprain ligaments, strain muscles, rupture discs, and irritate joints, all of which can lead to varying forms of spinal pains.
While sports injuries or accidents can cause spinal pain, sometimes the simplest of movements – for example, picking up a pencil from the floor – can have painful results.
In addition, arthritis, poor posture, obesity, and psychological stress can cause or complicate back pain.
Spinal pains can also directly result from disease of the internal organs, such as kidney stones, kidney infections, blood clots, or bone loss.
So there is much to consider….
The way you perform your daily activities will have a major impact on the health of your spine. Here are some rules to live by to help reduce back and neck trouble.
The key to decreasing stress on the spine is to have good health habits. Follow this easy guide to learn how simple steps can improve your spinal health.