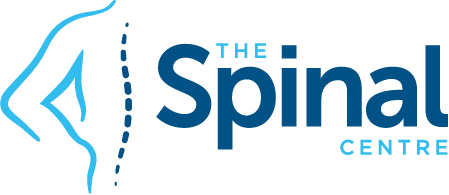 Practitioner Only Natural Medicine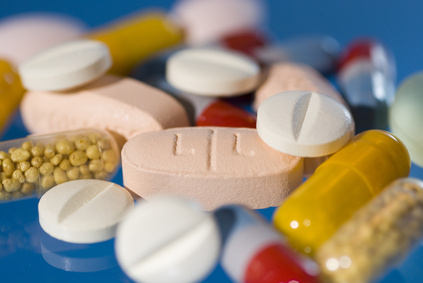 The Spinal Centre is a unique practice with many of our products and services restricted by law and considered 'practitioner only'. These laws serve to protect patients and ensure the correct products are supplied when clinically indicated.
There are also 'Clinic Only' products that are essentially a practitioner product that has to be specifically prescribed for you as a part of a clinical consultation.
These classes of products are usually stronger or clinically more effective than those available in health food stores or supermarkets.
Practitioner only products are often more rigourusly researched and evidence based than those in a retail environment.
The manufactures of these products are government licensed and have to prove the therapeutic claims they make with the Australian Government Department of Health; Therapeutic Goods Administration (TGA).
With this increased strength and efficiency, there are limitations on who can access these types of products, what information relevant to the product is supplied, and how they are dispensed.
So, What are the Benefits of Practitioner Only Products?
You get a better class of product.
You actually get what you pay for.
What is on the bottle is actually in the bottle.
The product will be made under licence in a government registered facility or laboratory.
Each product has an individual licence number (usually AUST L 13302….. for example)
All products are subject to random audits and compliance reviews.
No company can afford to loose their ticket by cutting corners on product.
It's not the cheap stuff from China or a third world country with lower manufacturing standards.
What's the Down Side?
All this compliance, quality assurance and government regulation comes at a cost.
You get what you pay for.
The dodgy stuff from China will always be cheaper – so if you are looking for the 'cheapest vitamins on the net' we are probably not your Clinic.
Only a registered health professional can dispense these types of products (which we believe is actually a benefit because you don't have to guess what to take).
So what does all this mean?
Dr. Hooper and the Practitioner team have been at the forefront in providing natural medicine within Australasia for many years.
We have been dispensing natural medicines in an online environment since the 90's.
We have worked with all the leading Natural Medicine companies in Australia to develop online selling policies. We have been at the forefront of developing industry standards in dispensing of natural medicines.
Indeed many of the initiatives we created are now used by many practices and dispensaries
There are different types of Practitioner Only Natural Medicine.
If you are new to Practitioner Only natural medicine it can be a little daunting as to understand the regulations associated with dispensing this type of product.
If you are a supplier, reviewing our website to assess our policies and how we dispense natural medicines then you are on the right page.
If you are another practitioner wanting to copy what we are doing, please refrain from the rampant
plagiarism and develop your own methodology.
We classify all products into the following categories:
Retail Products
Restricted Products
Practitioner Only Natural Medicines
Clinic Only Natural Medicines
Retail Products
Retail products are those that are available to, and can be viewed by the general public.
This class of product can also be seen in health food stores, supermarkets and the cheap chemists.
These products can be purchased by Members and Patients. 
Retail Product include ranges such as:
Blackmores
Burts Bees
Ascend
Musashi
Melrose
Zen etc.
Restricted Natural Medicine
Restricted Products include (but are not limited to) those supplied by manufacturers such as:
Bioceuticals
Eagle Pharmaceuticals
Blackmores Professional
Nutrimedicine
Cathay Herbal
Becoming an Member is quick, free and easy when you subscribe to the site.
Once you are a Member you will have access to these Restricted products and pricing.
Practitioner Only Natural Medicine
Practitioner Only Products include those supplied by manufacturers such as:
Bio Practica
Nutrition Care
Healthscope
Mediherb
Cell Logic
Flordis
By Law we are unable to release practitioner only product without a consultation. Therefore only Patients have access to these products or services.
You become a patient when you attend the practice, or simply fill out our health questionnaire as part of registering and we will provide you with a personalised prescription.
Clinic Only Natural Medicine and Health Products
Clinic Only medication are similar to getting a prescription from your general practitioner (GP).
To access the product you need a written prescription from your health care professional, as a part of a consultation.
Clinic Only Products include those supplied by manufacturers such as:
Metagenics
Orthoplex
Pure Innovation
Innovative Therapies
Clinic Only patients who have the product prescribed during a Consultation can purchase the products prescribed.
Clinic Only products can only be seen when logged in – and ONLY the ones prescribed during your consultation.
The Prescription for these products, outlining dose, usage, contraindications and special requirements will be loaded into the user dashboard for easy access of the patient and doctor.