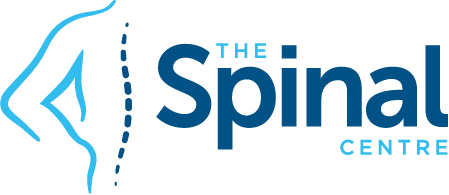 The Initial Consultation
What Can You Expect on the First Visit
To insure your first visit with us is a pleasant one, here are the procedures you can expect during the first visit with Dr. Hooper and The Practice Team.
Allocate at least 45 minutes for your first visit. We need to get to know you. And, you will probably have questions for us. On the first visit we will take the time to address your questions or concerns.
We identify that it is hard starting with a new doctor and there may be things that are difficult to discuss. Rest assured that your health information is completely confidential and we will attempt to address all concerns that you may have.
Paperwork
On entering the office, a member of the reception team will provide you with a comprehensive health questionnaire. Complete this questionnaire to help us get to know you.
The doctor will use this information to formulate the recommendations for your care. The more information you can give us, the better care we can provide.
The Initial Consultation
When you see an Orthopaedic surgeon or Heart Specialist, your initial consultation is primarily concerned about achieving the correct diagnosis. As it is here.
We need to establish the real reason for your pain and other symptoms. Rather than just treating the pain itself – which can mask underlying problems.
We will be performing a thorough Case History and Evaluation to establish your health goals and address your concerns. There will be Neurological and Orthopaedic Testing to gain a greater understanding of how you are functioning.
Most patients usually have a 42 point Neurological Assessment and detailed Computer Spinal Scan also know as a Surface Electromyographic Study or 'SEMG'. The SEMG precisely measures the nerve signals passing out of your spine to the important muscles of your back. Details of the SEMG are explained later in the document.
Based on your case history, SEMG and initial enquires by Dr. Hooper you may be referred to a member of The Spinal Rehabilitation Team for a 'Pre Screen Consultation'. The details of the Pre Screen Consultation are outlined in the next few pages.
Finally, most Spinal and Orthopaedic patients are referred for Radiographs (X-Rays) to carefully examine the spine for the correct curvature and alignment, as well as ruling out nasty pathologies such as cancers, tumours or fractures.
Food for Thought
In a society that screams at the microwave because it is too slow, we all tend to look for quick fixes. However quick fixes rarely work, and never achieve significant long term improvements to our health.
Remember, even the best treatment applied to an incorrect diagnosis is useless. You can have cancer for many years before you actually notice the cancer.
Indeed a treatment applied without proper consideration or inappropriately can be catastrophic for the patient. For example, when an osteopath, physiotherapist or chiropractor attempts to manipulate a patient without X-rays or the appropriate neurological and musculoskeletal assessment.
In easy terms; You can't diagnose want you can't see. And, you can't fix something you can't measure.
If you would like to address the real issues within the spine and improve your overall health both now and in the future – then you are in the right place.
Most patients generally appreciate our thoroughness.