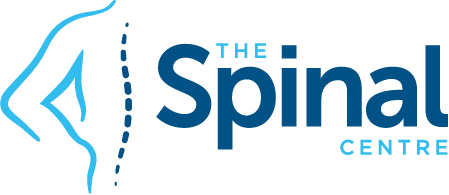 Are Your Tomatoes Being Radiated?
TOMATOES zapped with radiation could be heading towards your lunchbox or dinner table.
Food Standards Australia New Zealand (FSANZ) has declared the treatment — to destroy insects and bacteria, but which has been linked to pet deaths — is safe for fresh tomatoes and capsicums.
FSANZ spokeswoman Lorraine Belanger said irradiated food passed through a radiation field generated by high-energy electron beams, X-rays or gamma rays.
Queensland's Department of Agriculture, Fisheries and Forestry wants the option of an alternative fruit fly control after restrictions were imposed on dimethoate and fenthion, two common chemical insecticides.
"Permitting the irradiation of tomatoes and capsicums will allow domestic and international trade in tomatoes and capsicums to continue without disruption," FSANZ decided.
"Decades of research worldwide has shown that irradiation of food is a safe and effective way to kill bacteria in foods, extend its shelf life and reduces insect infestation," the nation's food regulator said.
Ministers responsible for food regulation have until mid-May to decide on a formal approval.
While herbs, spices, some herbal teas, some tropical fruits and persimmons are already allowed to be irradiated, the bulk has been exported rather than eaten in Australia.
The Federal Government banned irradiation of imported cat food in 2009 after dozens of cats consuming high doses of dry food suffered neurological damage or death.
FSANZ says a dose of up to one kilogram is suitable for tomatoes and capsicums – well below the levels in pet food.
Anti-irradiation campaigners, including Friends of the Earth Australia, have raised concerns about potential nutritional deficiencies, immune system disorders, and genetic damage.
So it is OK for humans – but not OK for cats. Or am I reading it wrong?
Whilst I am happy that the use of dimethoate and fenthion has been stopped – I am quite concerned about eating radiated food.
It was only a little while ago that dimethoate and fenthion was considered 'safe' by the regulatory authorities as well.
Incidentally, Dimethoate is a widely used organophosphate insecticide used to kill insects on contact. It was patented and introduced in the 1950s by American Cyanamid. Like other organophosphates, dimethoate is an anticholinesterase which disables cholinesterase, an enzyme essential for central nervous system function.
Fenthion is another organothiophosphate insecticide, avicide, and acaricide. Like most other organophosphates, its mode of action is via cholinesterase inhibition. Fenthion is listed as 'moderately' toxic compound in U.S. Environmental Protection Agency and World Health Organization toxicity class.
Fenthion is an acetylcholinesterase inhibitor (AChEl) or anti-cholesterase. These type of inhibitors occur naturally in venoms and poisons. There are also used as weapons in the form of nerve agents and ….. insecticides.
If you like this article be sure to visit the Spinal Centre website at www.thespinalcentre.com.au and view more content by Dr. Hooper and the Spinal Rehabilitation Team.
© 2019 The Spinal Centre. All rights reserved.