Tuesday, October 8th, 2019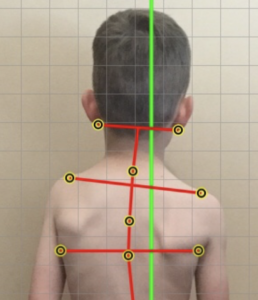 Scoliosis and Postural Screening Assessment
Is it Time To Have Your Child's Spine and Posture Checked?
These are the results of a spinal, postural and scoliosis assessment of one of the children we assessed during the holiday period.
Back in the day scoliosis and growth checks where done by doctors and nurses who visited schools to screen children. It was a valuable service provided by the government to screen all primary age children for genetic, growth or developmental disorders.
But who is performing this service now?
Tuesday, September 17th, 2019
Dr. Franco Columbu – Chiropractor, Mr. Olympia, Powerlifter
It is with great sadness we heard the news that Dr. Franco Columbu passed away.
If you followed Arnold Schwarzenegger's career, read the bios, watched Pumping Iron or a few Terminator films – you would know Franco. Franco was a helluva lot of bloke packed in a small body.
Two time Mr. Olympia, Italian Boxing champion, European Powerlifting champion, one of the World's Strongest Men, Actor, Author and Arnold's Chiropractor.
Monday, September 16th, 2019
Continue to Strengthen and Stabilise Your Spine
Spinal Reconstructive Care is designed to further strengthen and stabilise your spine. With decreased pains and better mobility, true healing, spinal correction and restoration of health can occur.
Spinal Reconstructive Care usually involves one session per week to one session per fortnight for most adult patients. Reviews are usually conducted depending on the health goals of the patient and complexity of spinal injuries.
The Key Benefits of Spinal Reconstructive Care:
To Build on the work of the Initial Intensive Care and Corrective Care Programs.
Continue your Postural and Structural Correction.
Continue Strengthen and Stabilise  Your Spine.
Improve Core Strength and Stability.
Continue to retrain muscle, ligaments and joint structures to achieve a more permanent Correction.
Monday, June 17th, 2019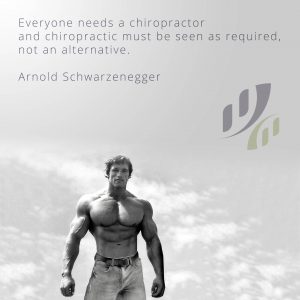 "Everyone needs a chiropractor and chiropractic must be seen as required, not an alternative." – Arnold Schwarzenegger.
Monday, May 20th, 2019
Chiro Can Help You Get Ready For Life
As part of Spinal Health Week 2019 (20-26 May), the Australian Chiropractors Association (ACA) is encouraging Australians to take control of their health, regardless of age, by making chiropractic part of their spinal healthcare regime.
Australians aged 65 and over make up 15% of the population and the Australian Institute of Health and Welfare estimates that this will increase to 22% by 2065, putting additional strain on the government to provide care for older Australians.
Monday, September 10th, 2018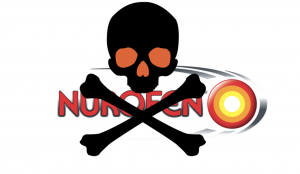 Inflammation is part of the body's innate intelligence, a method by which damage is repaired. Unfortunately when this gets painful, it can be difficult for some people to let the body heal itself unaided so they reach for the drugs. Can't blame anyone for this – as you have been aggressively marketed to for generations now.
NSAID's can do the job, they may dull the pain. However, this fast relief comes at a cost.
Raised liver enzymes, diarrhoea, headaches, dizziness, salt and fluid retention and high blood pressure are only a few of the numerous side effects that come with use of NSAID's.
Wednesday, July 4th, 2018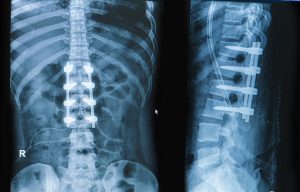 Surgeons are being warned to stop routinely undertaking spine-fusing operations over fears too many patients are being left needlessly crippled.
A gathering of Australian pain specialists have been told to scale back their reliance on common lumbar fusion operations by visiting US expert Dr Gary Franklin.
Dr Franklin – a neurologist and medical director of the Washington State Department of Labour and Industries – said his US study also found 44 per cent of workers were left permanently disabled a decade after fusion surgery.