Friday, December 21st, 2018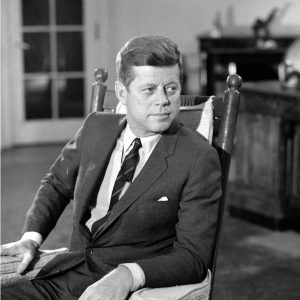 Research Shows, JFK's Assassination Was Aided by His Bad Back
In an effort to bring more interesting content to the blog, we share this very intriguing story about a great man who was afflicted with tremendous pain, disability and personal suffering. Despite looking fine on the outside – JFK was anything 'fine'. He struggled daily with pain. Despite the well meaning doctors and surgical support staff, they only contributed to his injuries and made things worse.
In the end it appears JFK's spinal pain, medical mistakes, and ongoing disability nearly took his life several times and was most likely implicated in his assassination. He simply could not lie down out of the way of the bullets. He was strapped in a seated position, sweating in a full body brace in the hot Texas sun, on that fateful day.
Tuesday, October 23rd, 2018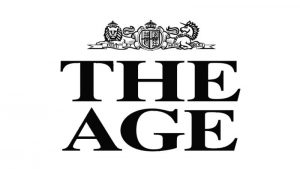 CBP Featured in Lifestyle Magazine of The Age Newspaper
A recent article featured in The Age, explored one reporter's experience with the 'new Chiropractic trend' Chiropractic BioPhysics.
Having tried standard Chiropractic, the reporter Sue Williams describes her experience with Dr. Alex Hopwood, a Chiropractic BioPhysics practitioner or 'Corrective Chiropractor'.
Of interest is that Dr. Hooper and Dr. Hopwood trained together in America, completing the intensive CBP certification program at The Ideal Spine Centre in Boise.
This is an interesting first hand account of what it is like to receive CBP care.
Note that @ The Spinal Centre, the entire clinic is focused on the Postural and Structural Correction of CBP. In particular, the Hawthorn Spinal Centre, is built from the 'ground up' encapsulating the very best features of the larger rehabilitative centres in the USA.
Monday, September 10th, 2018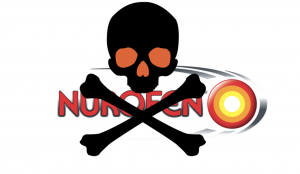 Inflammation is part of the body's innate intelligence, a method by which damage is repaired. Unfortunately when this gets painful, it can be difficult for some people to let the body heal itself unaided so they reach for the drugs. Can't blame anyone for this – as you have been aggressively marketed to for generations now.
NSAID's can do the job, they may dull the pain. However, this fast relief comes at a cost.
Raised liver enzymes, diarrhoea, headaches, dizziness, salt and fluid retention and high blood pressure are only a few of the numerous side effects that come with use of NSAID's.
Wednesday, July 4th, 2018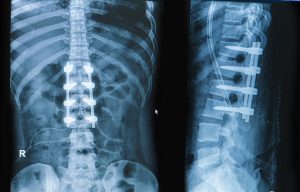 Surgeons are being warned to stop routinely undertaking spine-fusing operations over fears too many patients are being left needlessly crippled.
A gathering of Australian pain specialists have been told to scale back their reliance on common lumbar fusion operations by visiting US expert Dr Gary Franklin.
Dr Franklin – a neurologist and medical director of the Washington State Department of Labour and Industries – said his US study also found 44 per cent of workers were left permanently disabled a decade after fusion surgery.
Thursday, June 28th, 2018
There is no denying that we live an increasingly sedentary lifestyle, spending hours each day sitting at desks or curled up on couches watching TV. The average Australian spends 2 hours and 25 minutes a day watching television.1 That's a long time in one position and it can be hazardous to your health.
Most of the time, when people watch TV, they are either slouching or lying in ways that put strain on their shoulders, back, or hips. Unwinding in front of the television shouldn't feel like work but it also shouldn't leave you feeling miserable the next day (which can happen if your body is not properly aligned).
Tuesday, March 6th, 2018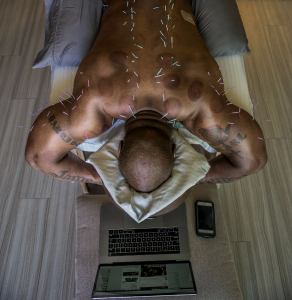 To perform optimally, athletes need to exert themselves with strength, stability and a full range of motion. Research shows that skilled joint manipulation improves joint motion and reduces pain, and it has a host of neurophysiologic attributes, including turning off reflex inhibition.
Instead of flying Doctors from all over the country; you have access to ALL of this at The Spinal Centre.
Monday, October 30th, 2017
The most commonly used medication for back and neck pain has been proven to be useless. No better than placebo or a sugar pill.
Despite being 'the' recommended front line treatment for back pain in the 'scientific' community for over 50 years – no one has really bothered to check it.
Until now.
I have written about Paracetamol in the past, as it causes extensive damage to the liver and the kidneys. Indeed Paracetamol, has surpassed hepatitis and alcohol to become the most common cause of liver failure in Australia.
Patients should always avoid or be very judicious in the use of Paracetamol, as accidental overdose can easily occur when you are struggling with pain resulting in liver failure and even death.