Wednesday, September 18th, 2019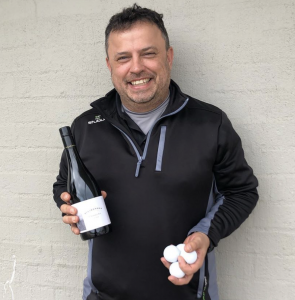 It is not just about the pain you are in; it is the impact it has on your life.
One of our fantastic patients, Ilja placed first in a recent golf tournament. Braving some terrible conditions he won first place in +3 par competition. Still a fair bit of work to do but happy with how he played.
The smiling chap above is a long way from the severely stressed patient that first attended the Practice with chronic neck pain and disability.
It is not just about the pain you are in; it is the impact it has on your life. You become the limitations of your injury as opposed to living a life you want to live.
Thursday, August 8th, 2019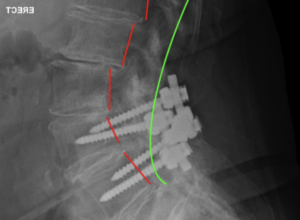 Case History: How We Help If You've Had Back Surgery.
Mrs. A is a 78 year old patient who attended the practice with chronic lower back pains and general disability. She had FOUR (4) lower back surgeries. The patient was due for surgery number five but decided on a different, more conservative path.
Looking at the X-ray of the lower back, you will note she had multiple fusions with metal rods. The metal fixations were 'power drilled' into the spine with four large self tapping screws. The screws hold two plates across the base of the spine.
Tuesday, July 30th, 2019
Australian Rowing Mens VIII – Sixth @ World U23 Rowing Championships
According To Rowing Australia:
The U23 Men's Eight were drawn in Lane 1 in their A-Final, racing against Netherlands, USA, Great Britain, Romania and Germany. The crew of Elliot Apel, Mitchell Hooper, Alexander Wolf, Harry Crouch, Jack Robertson, George Finlayson, Jackson Kench, Angus Morrison and coxswain Alannah Gilsmore would no doubt have been buoyed overnight by Hooper's victory in the U23 Men's Coxed Four final.

The Australians came out of the start rating 47, and the crew coached by John Bowes, were in fifth, while Great Britain took the early lead. As the race progressed, the Australians couldn't manage to catch race leaders, and eventual winners, Great Britain, with the Australians crossing the line in sixth place.
Monday, July 29th, 2019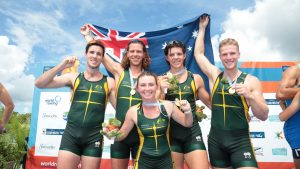 The Australia's Men's Coxed Four are the new U23 World Rowing Champions 2019.
It is with great pleasure we announce patients of the Practice, Mitchell Hooper and pair partner Ben Canham became World Rowing Champions in Sarasota Florida.
According to Rowing Australia:
In calm conditions, the U23 Men's Coxed Four of Ben Canham, Angus Dawson, Mitchell Hooper, Adam Bakker and Caitlin Hockings were crowned World Champions after leading their final from start to finish. The crew, coached by Nick Mitchell, won their heat earlier in the week and Hockings led her crew out firing in the final today in Florida.

The crew clocked a time of 6 minutes 10 seconds to claim victory, having to hold off a last minute sprint to the line from Great Britain, who took silver, and Italy who took bronze. There was only 0.09 of a second between the Australians and the British as the boats crossed the line, while the Italians were just 0.63 of a second behind the Australians.
Friday, July 12th, 2019
Congratulations to Ben and Mitchell on Australian Team Selection
Patients of the Practice, Mitchell Hooper and pair partner Ben Canham have been selected to represent Australia at the 2019 World Rowing Championships, taking place in Florida this month.
After a highly successful season, representing Mercantile Rowing Club, Mitchell and Ben have been selected with Adam Bakker, Angus Dawson and Caitlyn Hockings to compete in the Mens Coxed Four division.
Wednesday, March 28th, 2018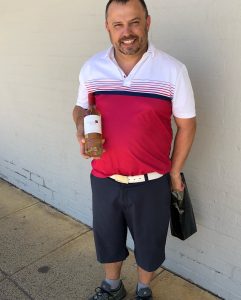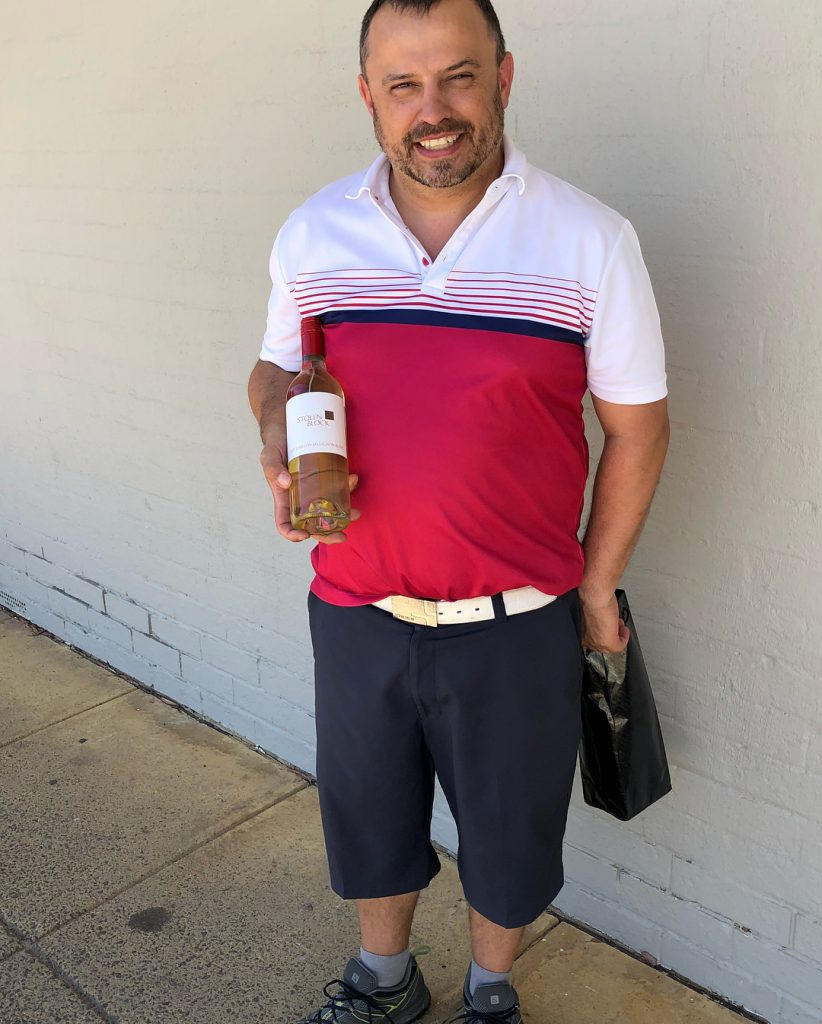 We are very excited for one of our patients, Ilja who recently won a golf competition! A massive achievement for someone who underwent hip surgery and was contemplating spinal fusion surgery when he came to The Spinal Centre.